On Easton Cowan, David Kampf, Ryan Reaves, and more: Leafs Morning Take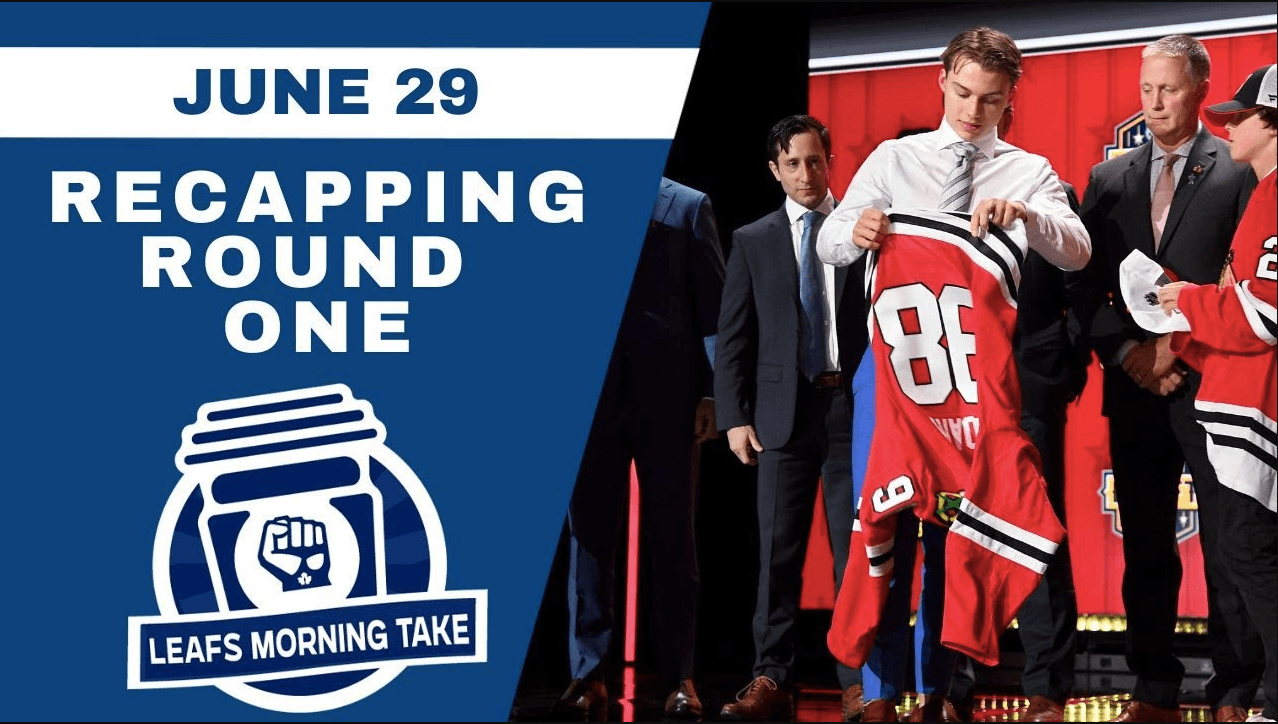 Well, after all the hype and speculation, it turned out to be a very quiet opening round of the NHL Draft at Bridgestone Arena.
Poor Carey Price. That was, uh, something.
Despite the lack of activity thus far, there's no question there's tons of news coming from the Leafs over the next couple of days. This will be interesting.
We kicked off the
Thursday edition of Leafs Morning Take
by breaking down some of the storylines from Wednesday night. Without question, Leo Carlsson was a bit of a shocker going second overall to the Anaheim Ducks over Adam Fantilli. As for Toronto, they ended up making their pick at No. 28 grabbing London Knights forward Easton Cowan. Full disclosure: We're not prospect guys so there's no way either one of us were going to baselessly bash the pick. What the hell do we know? Did anyone know who Matthew Knies was when the Leafs drafted him? Doubtful.
After that, we tackled the David Kampf/Pontus Holmberg extensions. As expected, which will likely be par for the course for anything Brad Treliving does, the Kampf signing came with some repugnance. For the record, I like the player. He's very reliable. Whatever.
Meantime, it sounds like the Leafs are looking to add some bite in their bottom-six. With free agency set to kick off on Saturday, two names have surfaced: Ryan Reaves and Austin Watson. Unsurprisingly, Rosey had a lot of fun with this conversation.
That's it for me from Nashville. Assuming I get home in one piece, join us on Friday at 11 AM ET for a full draft recap plus a look ahead to July 1st.
Buckle up, the next few days are going to be a lot of fun.
Don't forget to subscribe, like, and leave us a review wherever you're checking us out.