On puck luck, puck management, and Sergei Bobrovsky: Leafs Morning Take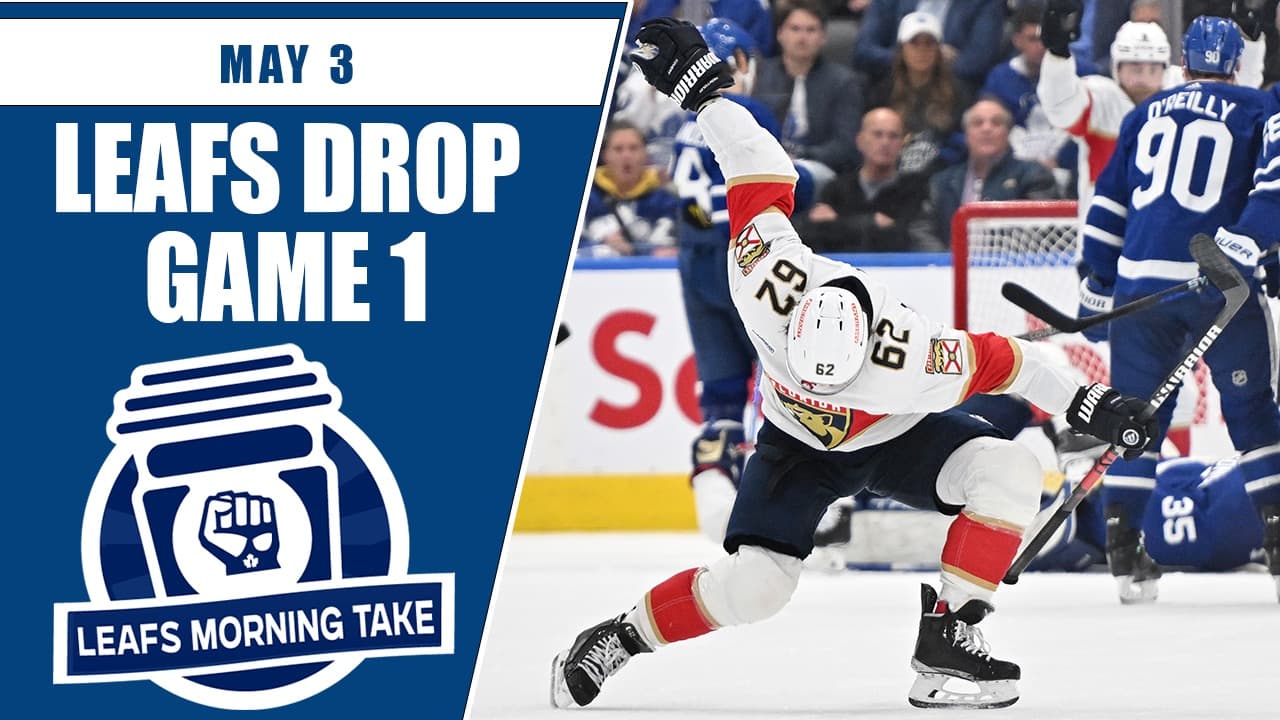 Another Game 1 loss —at least they didn't get blown out this time, right?
It took 19 years to get to this point so why not wait a few extra days for a second round victory.
We kicked off the
Wednesday edition of Leafs Morning Take
by discussing how physical the series opener with Florida was. Unsurprisingly, our guy Luke Schenn started the party by delivering two thundering checks to Matthew Tkachuk. All in all, the Leafs probably deserved a better fate, but I thought the Panthers were very opportunistic in capitalizing on some costly mistakes. That was the difference. They'll learn from this.
Meantime, powered by our friends over at
Skip
, we raved about Matthew Knies some more. Personally, I've been so impressed with his ability to bounce-back after making a bad play. This kid's so confident; it's hard to believe he's just 20. What a way to score your first in the National League, too.
Lastly, for the
Betano Wrap Up
, we took a look at Game 1 tonight between Carolina and New Jersey.
Join us on Thursday at 11 AM ET as we preview Game 2.