On Robertson vs. Gregor, Timmins vs. Benoit, and if Martin Jones could ultimately be Tampa bound: Leafs Morning Take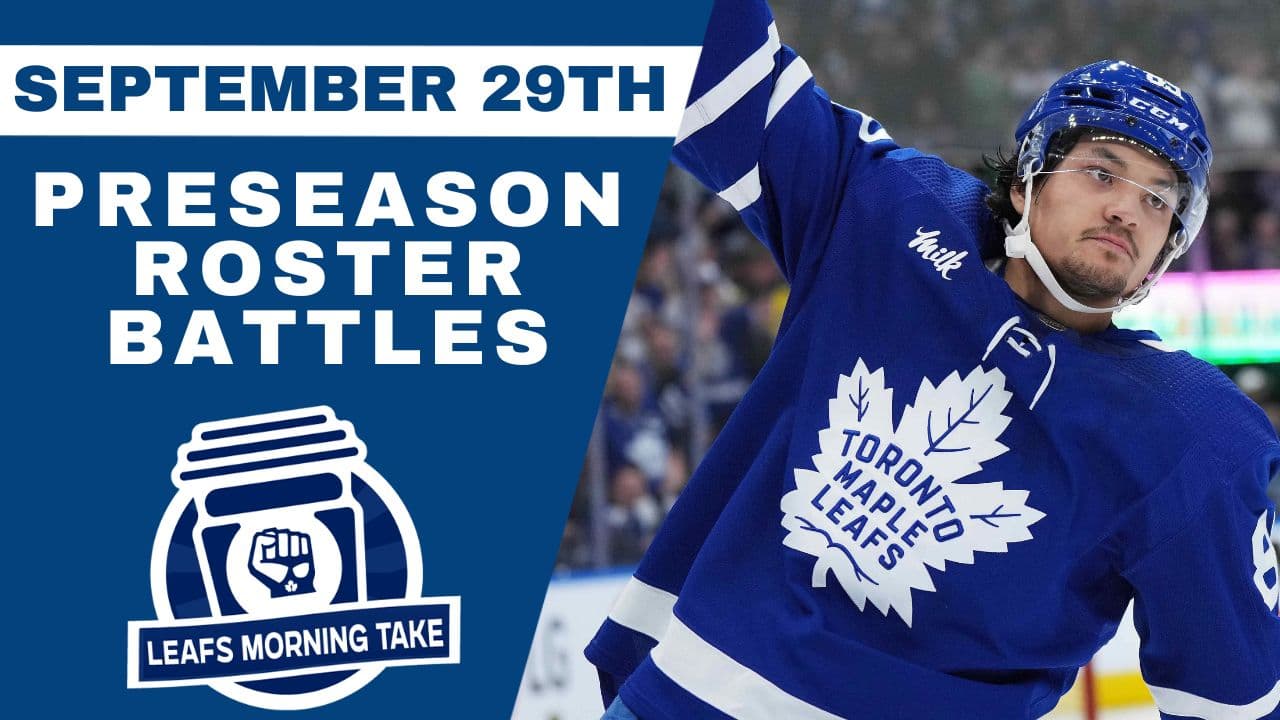 Over the course of the next 12 days, the Leafs will have some important roster decisions to make.
In the grand scheme of things, they're not big ones, but there's no question there will be some implications attached to them.
In our final tune-up before the season 2 premiere of Leafs Morning take on Monday at 11 AM ET, Jay Rosehill and I focused primarily on that topic.
We started by debating Nick Robertson vs. Noah Gregor. At this point, I would say Gregor has the inside track, but with Sheldon Keefe, you just never know. On top of that, Calle Jarnkrok has yet to play a preseason game, so his status unquestionably could be attached to all this moving forward. To a degree, I think Pontus Holmberg and Bobby McMann have a fighting shot here, too. We'll see how it plays out.
Meantime, Conor Timmins is coming off a fantastic four-point outing (two goals, two assists) performance in the Kraft Hockeyville game against Buffalo. Assuming everyone's healthy and that Toronto will roster seven blueliners to start the year, the seventh and final spot likely will come down to Conor Timmins or Simon Benoit. For the record, both would need waivers to be sent down to the AHL.
After that, we broke down the Vasilevskiy injury in Tampa and how it could impact what the Leafs end up doing with Martin Jones. The 33-year-old netminder was brought in for crease insurance knowing full well that the plan would be to start the year with the Marlies. That said, he also needs to go through waivers, and with teams like Tampa and Colorado lurking, I'm not sure that everything's going to go according to plan.
Don't forget, Season No. 2 of Leafs Morning Take is set for liftoff on Monday, October 2nd in our normal 11 a.m. Eastern time slot LIVE on the TLN YouTube page. Also, we're increasing the length of the show from 30 to 45 minutes this season.