On the Blue Jays sucking, William Nylander's move back to the wing, & Fraser Minten turning heads: Leafs Morning Take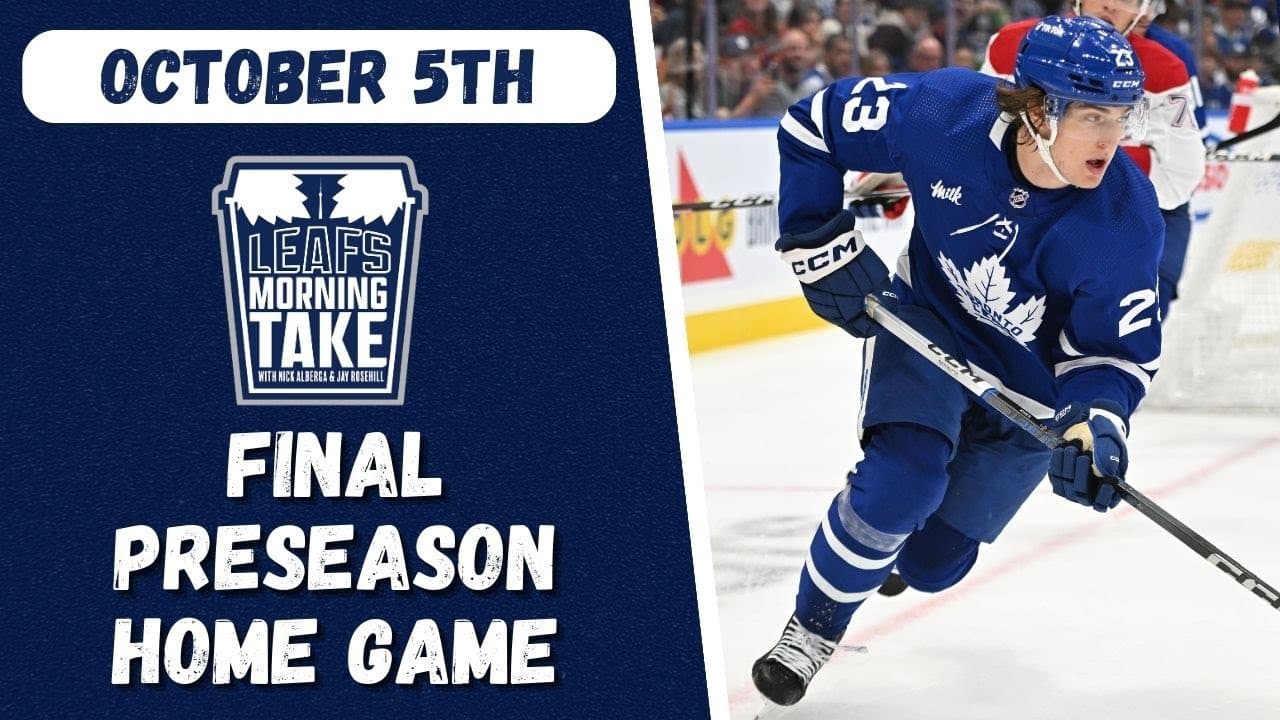 So much for William Nylander at centre.
Suffice it to say, tonight's Maple Leafs lineup looks interesting.
In case you missed it, Nylander, who's been playing centre all of camp, will be back in his customary wing position tonight alongside John Tavares and Max Domi when the Leafs host the Red Wings.
Once we vented about the Blue Jays for a few minutes to kick off the
Thursday edition of Leafs Morning Take
, we got to Sheldon Keefe's lineup decisions. Personally, the Nylander one is perplexing. Does it mean the experiment's over? If they were as committed as they made it seem, then why do this now? I have too many questions. We broke it all down.
It goes without saying but tonight will be a big one for Fraser Minten. The 2022 second rounder has been the talk of camp the past few days with the season opener just around the corner. On Wednesday, Sheldon Keefe said that the 19-year-old forward has a legitimate shot to make the team. He'll skate with Matthew Knies and Calle Jarnkrok tonight. Can't wait to see how he does! I'm all for rewarding young players.
Meantime, we also talked about John Klingberg and where he's at in his recovery after tweaking something a week ago. At this point, he hasn't been ruled out for the opener, and that's obviously a good thing. Also, we discussed Wednesday's news about the salary cap. It's 'very preliminary' but next year's cap could fall between $87-88 million. Good news for the Maple Leafs.
Join yours truly and guest co-host Carter Hutton, who'll be making his season debut, on Friday as we recap the Leafs/Wings game plus dissect Toronto's crease this season.