On Toronto's unlikely Game 4 OT hero, Auston Matthews' signature playoff moment, & killer instinct: Leafs Morning Take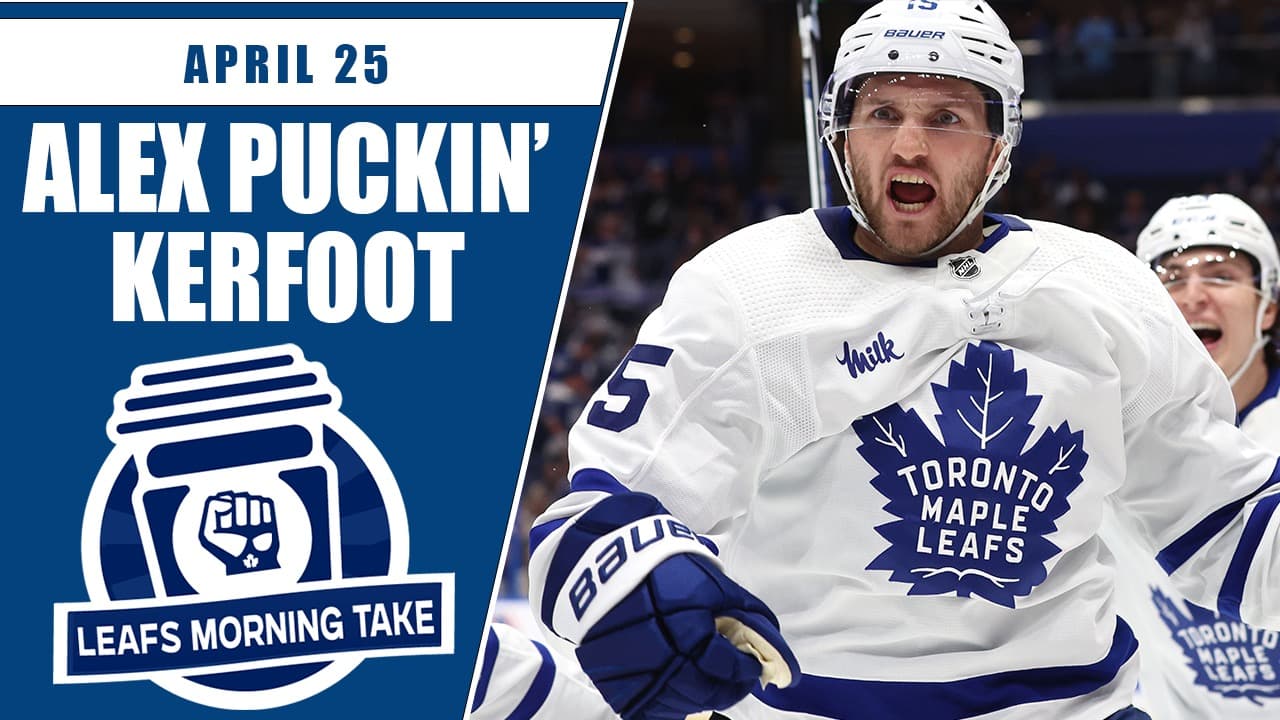 Honestly, what bizarro world are we living in right now?
IT WAS 4-1.
And this time, it was the Toronto Maple Leafs who came all the way back.
So, this is how it feels, eh?
We kicked off the
Tuesday edition of Leafs Morning Take
by sharing our initial thoughts on Toronto's crazy and chaotic come from behind victory in Game 4 on Monday night. There's just something about this team right now, folks. Furthermore, this is why I love the Stanley Cup Playoffs..for the unsung/unlikely heroes.
Meantime, the core four was brutal for the majority of the night. That said, they stepped up when it mattered most. And that's all we'll remember. Auston Matthews scored two goals in the third period and finished with seven shots. There's no doubt that was his first signature playoff moment. That's why he's paid the big bucks.
After that, powered by our friends over at
Skip
, we revisited the killer instinct conversation. Up 3-1, the series is far from over. Having said that, you can't help but notice some trends that suggest the Leafs are finally ready to win. They've really bared down since that abysmal outing in Game 1.
Lastly, for the
Betano Wrap Up
, we zoned in on Game 5 between Edmonton and Los Angeles.
Join us on Wednesday at 11 AM ET as we continue to look ahead to Game 5 on Thursday night. Also, TSN Hockey Analyst & former Leaf Frankie Corrado will drop by to share his thoughts on what he's seen thus far.