One hour to go, and Petr Mrazek has cleared waivers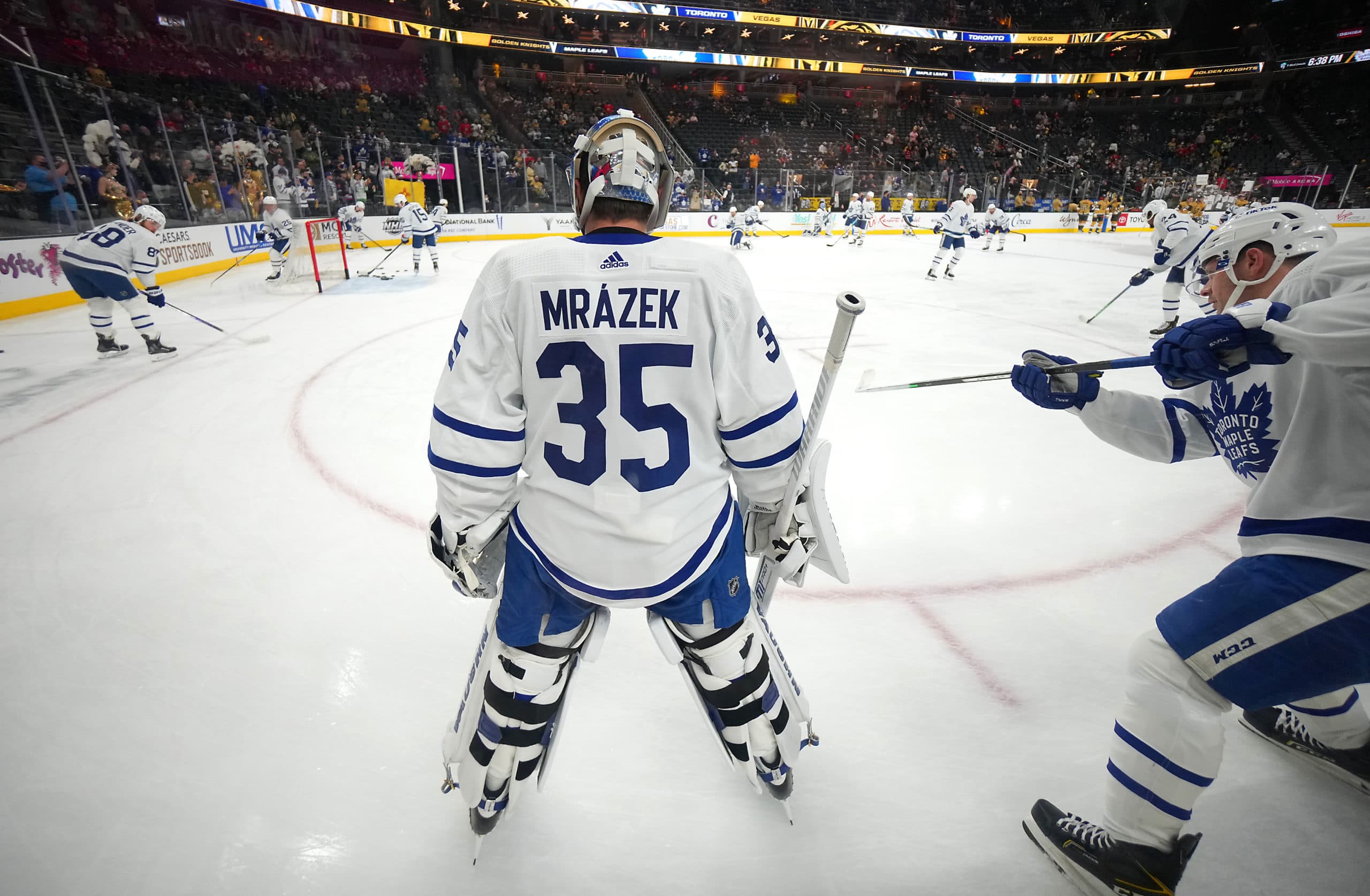 Photo credit:Stephen R. Sylvanie-USA TODAY Sports
The Leafs' goaltending situation remains murky. As Nick Barden just wrote, Harri Sateri did not in fact make it to Toronto, and the Leafs might be in the exact same situation they were a couple of days ago thanks to Petr Mrazek clearing waivers.
Dang. Now, the Leafs still have the opportunity to demote Mrazek to the Marlies and have him work out the plentiful issues that are currently plaguing him. That would give the Leafs $1.125M of cap relief, which presumably they'd be spending on another goaltender.
There is also still an hour left for the Leafs to move Mrazek to a team willing to take a chance on him as a reclamation project. A team like Chicago, which now finds itself down a goaltender might be a landing spot. A team like Buffalo makes sense as well, but it's important to also remember that Mrazek has a no-trade clause, which means he has a ten team list of places he won't go. Whenever we're talking about clauses like that, teams like Buffalo stop being an option.
With an hour to go, there is still some hope, and for those of you who really want to cling to hope, Mrazek can still be dealt after the trade deadline. He'd just be ineligible for the playoffs. As unlikely as that is, Toronto could potentially wait until Muzzin is ready to return from the LTIR before moving Mrazek.
Back on planet Earth, we are really just dealing with the hope that he can be moved in the next hour.
As for Kyle Clifford, there wasn't any risk that anyone was going to claim him, and he'll be off to the Marlies soon enough. T