One week to go: The Final TLN Leafs Trade Target List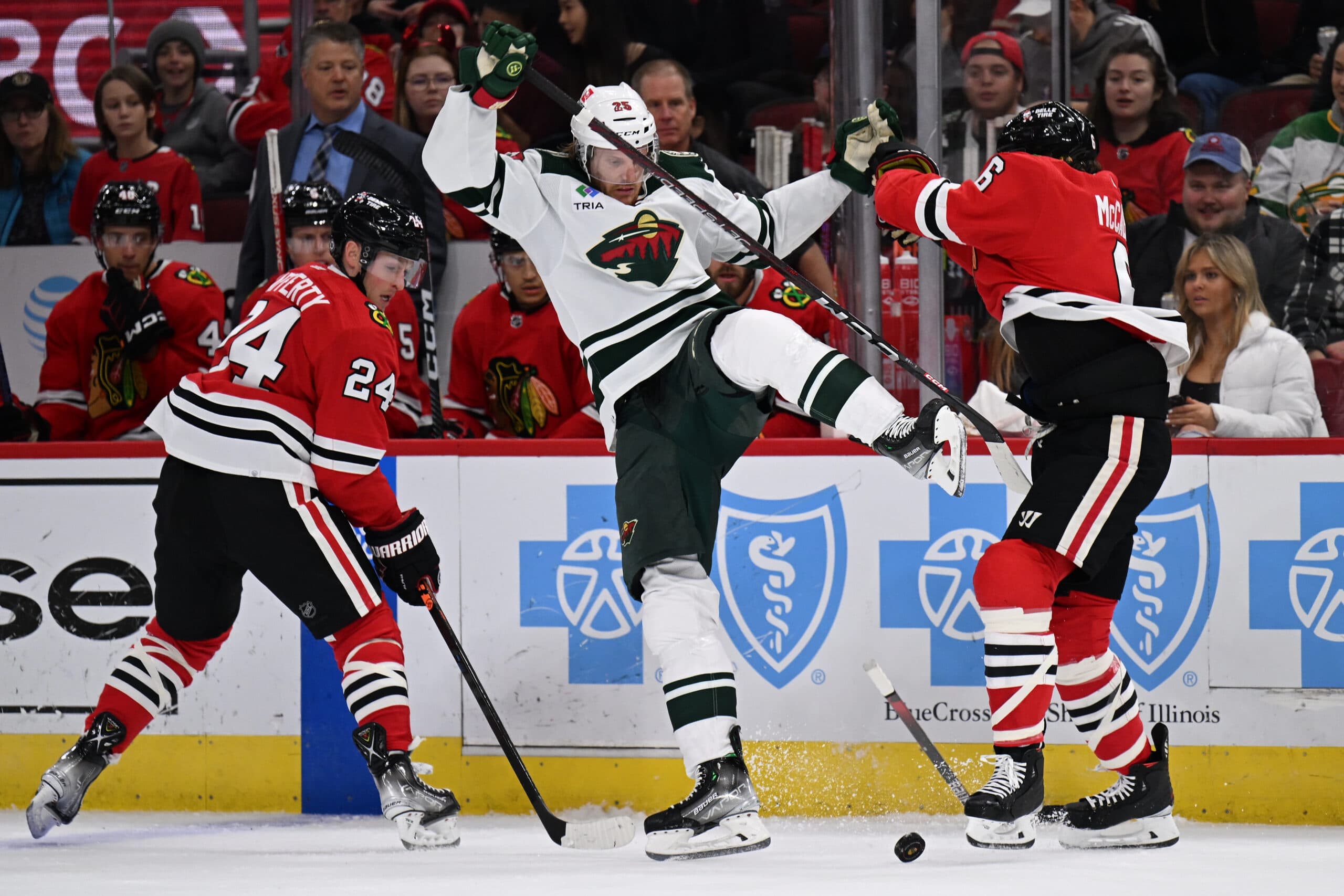 Photo credit:Jamie Sabau-USA TODAY Sports
One week to go. That's it. Then there's nothing between the Leafs and the playoffs but 20 hopefully injury-free games. This week is when it gets crazy. There's still Timo Meier, Jakob Chychrun, and Patrick Kane to get sorted out. There are still half a dozen names that haven't been mentioned as trade targets around the league and I'm sure we'll rattle those off too. We haven't had that one truly absurd name get thrown around the rumour mill yet. When do we get word that the Kings are desperately trying to move Anze Kopitar or some nonsense? And we'll certainly hear Toronto seriously linked to one more big name in the week to come. Maybe it will actually be a legitimate thing or maybe there are two national networks that have all day trade deadline programs that they desperately need an audience for. You can't take Toronto out of the equation too early and for what it's worth, while Toronto could reasonably be done, it's not out of the realm of possibility we see something else. And honestly, if all it is breaking down a Kyle Clifford for (insert name of random L.A. Kings AHLer here) type deal, that's often enough to keep us engaged. No matter what the deadline isn't as exciting as we've built up in our heads. There will be complaints no matter what.
A month ago we put together our first go at the TLN Trade Target list
. I felt the need for us to update that given the number one on the list (Ryan O'Reilly) has been dealt. Where to I can't remember, but I hope he has a great time there and wins a cup. Our list also had Vladimir Tarasenko and Bo Horvat in the top five, and it's also fair to say that the circumstances around the Leafs have changed too, so it's in need of a quick refresh.
Our methodology is simple, we had seven people contributing to the rankings this go around, and each person could pick five players. No weighting, just the most selections is at the top. Our #1 had 5 out 7 people selecting him, our #5's were each ranked twice. The honourable mentions all received only one ranking.
#1. Sam Lafferty (previously not ranked)
It almost seems surprising that Lafferty didn't make our list last go around as we've had people high on Lafferty since the early days of his potential availability. Our first rankings were largely focused on landing a big fish and Lafferty isn't that. Now is a chance to look at who can compliment the Leafs group, and Lafferty may or may not be that.
He's a penalty killer, he's feisty, he's a small dose of bottom six offense as well, and those are all nice things in a cheap winger that is still under contract for next season. Lafferty is also someone that I think those who had them in their rankings want to keep out of the hands of the Tampa Bay Lightning as he certainly fits their Goodrow, Coleman, Paul, Hagel brand of deadline acquisition.
I think the price on Lafferty might now be too high to add to an area of their depth chart that is pretty well covered off with the recent addition of Noel Acciari, but loading up on try hards for the playoffs is never a bad thing.
#2 Jake McCabe (previously not ranked)
It also seems weird to me that McCabe wasn't ranked in our last go at this. He's another target that it feels we've been talking about since before time began and here he is just now climbing up the rankings.
With McCabe, I think the selling point is that he is a better rounded player than a lot of the stay at home defensemen you'll find on the trade market. He's also managed to cover up a multitude of defensive sins of his partners. He hasn't looked great in the two recent games against the Leafs and some underwhelming eye tests might make him a harder sell to fans and media, but he might also be the best counterpunch to the Bruins adding Orlov.
#3-Tied Luke Schenn (previously HM)
I am in no way nostalgic about the Our Luke and Saviour, Human Eraser era in Toronto. Luke Schenn moved on in the best possible way, by being dealt for James van Riemsdyk. We can close out the Schenn story in Toronto there for me and I'd be perfectly happy. Not everyone at TLN agrees with me and I take that as a sign I need to convert our democracy into a dictatorship.
What Schenn does is a lot of things we don't see in abundance in the Leafs defensive group. Sure, Sandin, Holl, Liljegren, and certainly Benn when he is in the lineup all hit, but there's a big difference in what they do and Schenn leading the league in hits, and his willingness to drop the gloves. If there is an appetite for playoff brand hockey, Schenn is it. The Lightning see value in it, so why shouldn't the Leafs? The fact that Schenn might only cost a mid round pick makes it hard to argue against Schenn. I just still can't figure out who I'd take out of the lineup for him (I see you everyone shouting JUSTIN HOLL.)
#3-Tied Carson Soucy (previously HM)
I didn't rank Carson Soucy, in fact, we haven't seen a single player I've ranked on the list so far, but I do count myself as a fan of Soucy. I think he's a smart #5 defenseman on most teams and someone you don't mind moving up into your top four as required. He has the size, he doesn't excessively use it, but lets you know it's there. Maybe even more than McCabe, Soucy seems like he can wrap his head around what the Leafs try to do on defense and fit into the style of play easily.
Given that the Kraken are very much in the playoffs as well, I'd have to imagine they'd need to do something first before Soucy even becomes a full blown option.
#5-Tied Nils Hoglander (previously not ranked)
Here's the first player from my personal rankings that made it onto our list. I can probably speak to what I see in the Canucks youngster that has struggled to stay in their lineup. Quite simply, Hoglander is a creative player that moves and carries the puck well. He's young and he's cheap. He gives the Leafs a cheap option in the present which they need and an upside for the future that is certainly a bonus too.
Maybe it's not the time for reclamation projects, but what it is time for is swing for the fences acquisitions and rather than what you see is what you get depth, I'd like to see the Leafs bring in someone who can add an offensive spark in the second overtime when he's the last player with fresh legs or someone who can join the top six in the case of injury.
#5-Tied Ivan Barbashev (previously 8th)
Since our last rankings I've taken a bit more of a closer look at Barbashev and I found myself warming up to him. He's been a good 3rd line forward who can line up at any position. He can hit, but what is perhaps most exciting is that his offensive game is shifting back towards his career year numbers of last season. If Barbashev's strong second half continues he could be quite the catch.
The Leafs apparently did try to push for Barbashev as a piece in the original trade package, but the fact that it didn't materialize doesn't mean that both teams can't double back around to making it work in the next week.
#5-Tied Vladislav Gavrikov (previously not ranked)
In many ways I'm the wrong person to be doing the writeups for this list because I am not sure I'm convinced that defense is the priority and traditional stay at home defensemen send a shiver down my spine.
That said, I did like Gavrikov before this season. He didn't look out of place in the top four, and under John Tortorella, which is basically a playoff hockey all the time type of system, Gavrikov knew what he was doing. A new coach and the Blue Jackets defense being a mess this year hasn't been kind to Gavrikov, who fares a lot better on the eye test than the numbers this season.
The biggest barrier to Gavrikov might be the asking price. A first and a third is a lot to spend on 20 games and a playoff run of a player who might have just been really good in a system rather than a really good defenseman.
Honourable Mentions:
Nick Bjugstad: A bit of size and some unexpected offense in a playoff capable package. It's just a matter of how you adjust the bottom six for him.
Nick Jensen: With the Capitals primed to sell off their pending UFAs, Jensen might be a practical, but not necessarily sexy option to bolster defensive depth.
Max Domi: His 5v5 numbers leave a lot to be desired, but he definitely adds another offensive option and could improve the second PP unit.
Jesse Puljujarvi: It might not be the time for a reclamation project, but the price is probably low to acquire him and he is developing more of a mean streak.
Anthony Duclair: He might be the best goal scoring option on our list but his injury makes him a wildcard as does the fact that Florida might still be in the hunt for the playoffs.
Christian Fischer: Friend of Auston who is having a career year in Arizona. Definitely adds a physical element to the bottom six that would make the Leafs harder to play against.
Matt Roy: If the Kings do in fact land Chychrun and find themselves looking to move a right handed defenseman, Matt Roy is someone who checks a lot of boxes for Toronto.
Jonathan Drouin: He's coming out of his funk and becoming a solid playmaker. He probably won't cost much and come with some salary retention too.
Andrew Peeke: I think Peeke has quietly been on the Leafs radar for a couple of seasons now and even though he isn't having a great year, Dubas might see something there.
Jakob Chychrun: We've talked about Chychrun enough. You know why people want him.
Nick Seeler: A cheap, cost controlled depth option that adds a physical element. He might not be a priority addition, but he's a smart depth move that at the very least looks like an upgrade on Jordie Benn.
James van Riemsdyk: If you are going to bring back just one former Leaf, let it be the one who can allow the Leafs to establish a net presence on their top three lines.
Tanner Jeannot: He had a solid rookie campaign last year before being a lot more of what was expected of him this year, and that's an energetic bottom six forward. If he can figure out his offense again, he'll probably be a steal.
Brock Boeser: The Canucks still have a lot of work to do and if salary retention is possible on Boeser, he's one hell of an addition to the Leafs top six that most certainly now needs to be referred to as their top nine.
THE DAILY FACEOFF TRADE DEADLINE SHOW
Join us on March 3rd for the Daily Faceoff Live: Trade Deadline edition as Frank Seravalli and the panel break down all of the latest rumours, news, and rumblings from around the NHL. The show will be live on 
YouTube
, 
Facebook
, and 
Twitter
from 12 PM – 4 PM ET to keep you up to date on all things trade deadline no matter where you're watching from.