O'Reilly and Acciari finally get to practice with the Leafs and Sandin returns: Leafs practice notes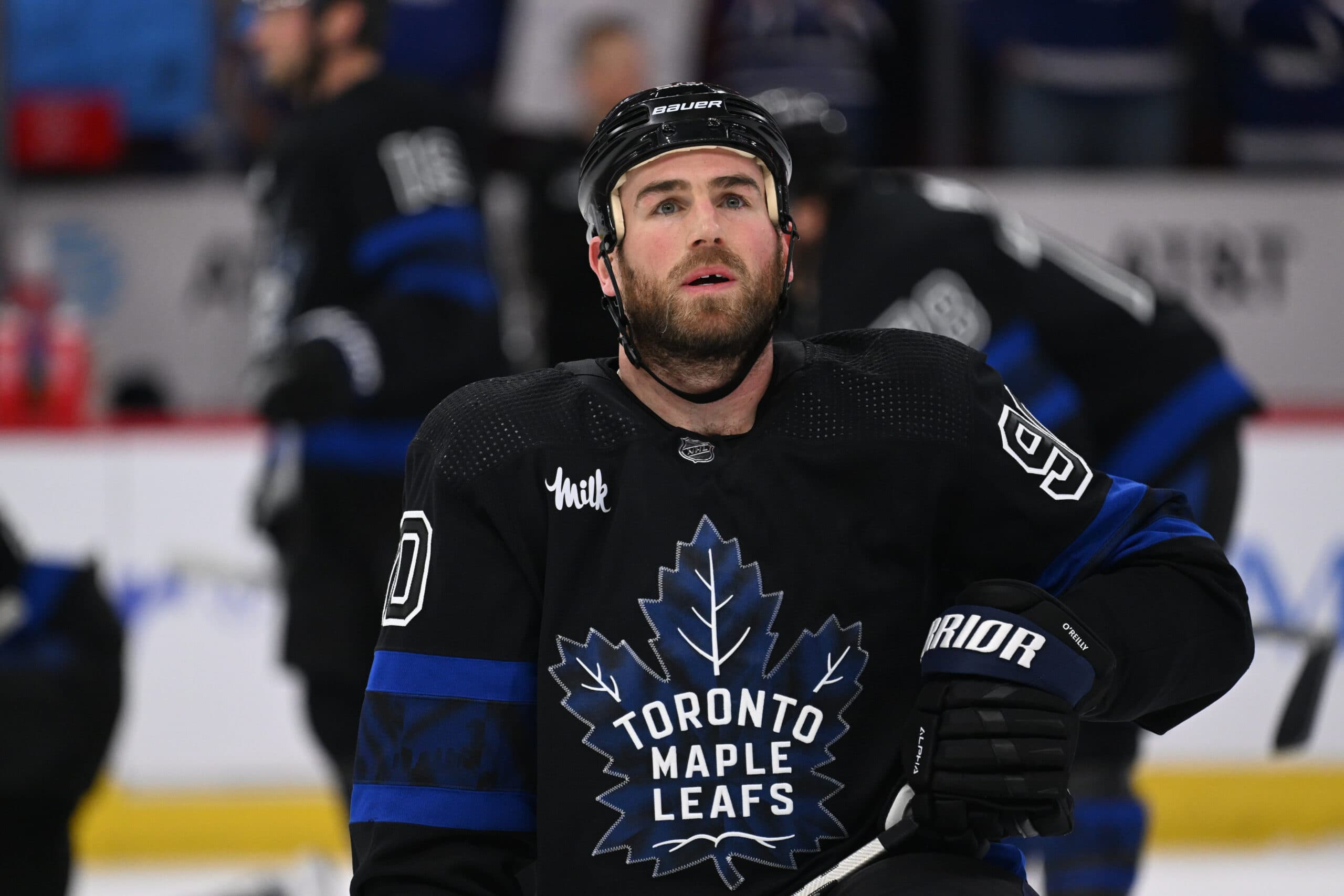 Photo credit:Jamie Sabau-USA TODAY Sports
It's been a while since there's been a proper Leafs practice. The back-to-back games on the weekend led into a travel day/day off on Monday, a game with a morning optional skate on Tuesday, a day off/travel day on Wednesday, and boom. Here we are on Thursday seeing a full Leafs practice.
The fact that this is Ryan O'Reilly and Noel Acciari's first practice as Leafs is kind of hilarious, and if they were able to excel in the games without practice it will be interesting to see what they can do after a bit of integration to the lineup. Maybe O'Reilly gets six goals in a game now? The sky is the limit.
The return of Sandin to the practice is encouraging as well. The Leafs had the opportunity to give Conor Timmins a bit of work while Sandin was healing, but getting Sandin into the mix again, especially before the trade deadline seems incredibly beneficial. It would be nice to see what the Leafs can do with their full roster before deciding if they need to add more and where.
The forward group is the same lovable group of scamps that had a fun time against Montreal and Buffalo, and we won't talk about what happened in Chicago. When Keefe said that Tavares was going to get a look at left wing, he wasn't kidding about that and we'll probably see it right up until the trade deadline and possibly beyond. At that point we'll probably start seeing the O'Reilly as 3C experiment begin. What a wonderful problem to have.
The Leafs D pairings are back to what they were before Sandin missed the last couple of games and it's hard to offer Sheldon Keefe any notes now that he's moved Liljegren to the top four.
Update: 
Guess tomorrow will be a game time decision, but it certainly seems the coach is leaning towards sitting Sandin.
In his 32 Thoughts column, Elliotte Friedman noted that Matt Murray was slated for a return next week. I'm not sure I've seen that anywhere else yet, but the continued work with Curtis Sanford to get him back to game readiness seems like a plus. I'm not sure it's possible to feel confident about Leafs goaltending, but there should at least be an acknowledgment that the position has been more of a positive than a negative this year, and a lot of that comes from Curtis Sanford being a breath of fresh air.
We'll know more about Anderson's situation at 2pm ET today. I have no doubt the Leafs want Anderson to stick around and that's why he's practicing today, but he also very much seems like a player that teams will be interested in claiming.
THE DAILY FACEOFF TRADE DEADLINE SHOW
Join us on March 3rd for the Daily Faceoff Live: Trade Deadline edition as Frank Seravalli and the panel break down all of the latest rumours, news, and rumblings from around the NHL. The show will be live on 
YouTube
, 
Facebook
, and 
Twitter
from 12 PM – 4 PM ET to keep you up to date on all things trade deadline no matter where you're watching from.