Other than losing to Montreal, what do-overs should the Leafs want?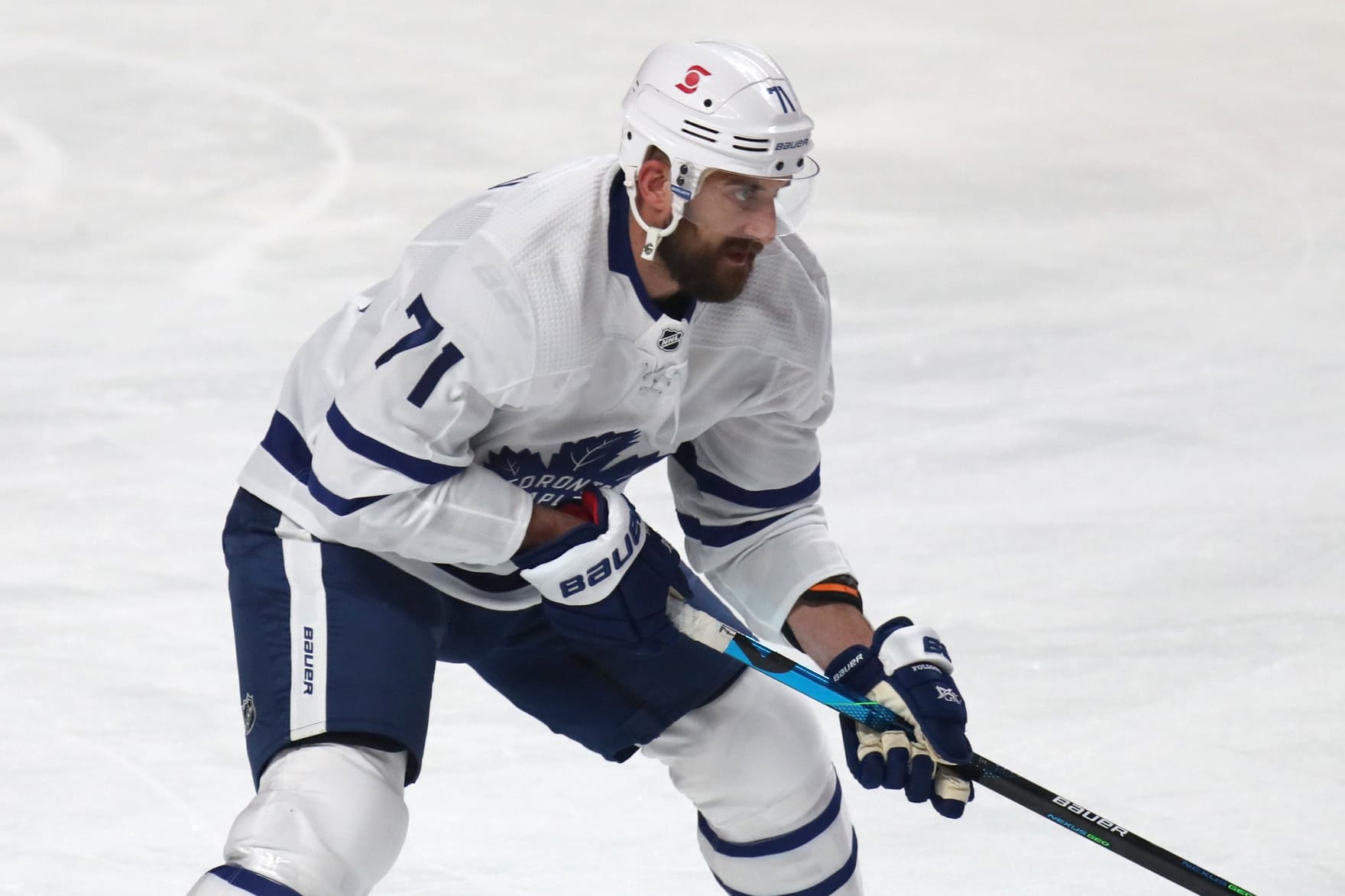 Photo credit:© Jean-Yves Ahern-USA TODAY Sports
Regrets, the Leafs have had a few. Of course the Montreal series is the big one, but no one here wants to talk about that yet. So if we skip the specifics of the playoff series, here are some of the things we'd change about the Leafs in 2021.
Nick Barden
I don't really have anything that I think they need to change. They're following the course and they seem like a different team than past years. More tough, bigger, more difficult to play against — each of these aspects will help them throughout the playoffs. I think they've done everything the right way up to this point.
Joseph Zita
I honestly can't think of anything besides the playoff series because that season went pretty well for Toronto, it just fell apart in the playoffs.
Michael Mazzei
Giving Joe Thornton first line minutes was a mistake.
Dylan Murphy
Not kicking Manny Malhotra off the powerplay coaching duties earlier. That's it, that's all I've got, I don't think that statement needs much justification.
Nick Richard
Hindsight is always 20-20, especially when you're talking about contending teams cashing in future assets to make a push at the deadline. While I think the process in acquiring Nick Foligno was sound for the most part, the deal clearly didn't work out for the Leafs. Foligno was injured almost immediately after arriving in Toronto and never got back to full health in time to make a significant impact on the lineup. Surrendering a first-round pick and a couple of mid-round selections is a tough pill to swallow, given what the Leafs ultimately got out of Foligno.
Scott Maxwell
Trading for Nick Foligno/not trading for Taylor Hall. Wasting a first on Nick Foligno, who did pretty much nothing for the team, made that trade look even worse in hindsight than it predictably looked in the moment. Even if they didn't use it to get Hall instead, I would've rather just kept the first. But, Hall would've been a lot of help for the Leafs last season, especially when Tavares got hurt and they needed a bit more depth. The injury gave the Habs an easier time matchup wise because they just had to focus on Matthews line, while I think having Hall meant they could have spread four scoring threats over two lines to make the Habs not go all in on one line, or give two of the four an easy way to produce.
Mark Norman
Protecting Holl over McCann. Obviously Dubas could have never predicted that Holl's play would crater to the extent it has this season, and I understand the logic behind wanting to keep a $2M top-4 RHD, but it feels like they really galaxy brained this one. Holl isn't that spectacular at any one thing: we probably could have replaced him with Liljegren or a UFA for cheaper. I'm just salivating at the idea of having McCann manning the left wing on Matthews or Tavares' lines. He's off to a great start this season, too, which makes this that much harder to swallow.
Jon Steitzer
I'm going to give three answers here. The first one is using hindsight, and while it seemed like an okay idea at the time, the Leafs clearly didn't need to bring in Petr Mrazek, and they definitely could have gotten by with a cheaper goaltender and used that money elsewhere.
The other one that comes to mind required no hindsight at all, and the Leafs should have protected Jared McCann after trading for him and risking any one of Kerfoot, Dermott, or Holl would have been fine, even though I would have been wrong to not protect Kerfoot. He's aces this year.
But those two things aside, the real answer is the one that seemed questionable in the moment, and very bad now that we've got the benefit of hindsight, and it's safe to say that bringing in Nick Foligno was an unmitigated disaster. Injuries pretty much defined his tenure, and having to give up a first to have him sit in the press box or play hurt was a bad call. That said, the Leafs still need to be as active as can be at the trade deadline as long as they are contenders.
What was the biggest non-playoff disaster for the Leafs, in your opinion? Tell us in the comments.