Otto Stenberg is a playmaking centre the Leafs may select at 28th overall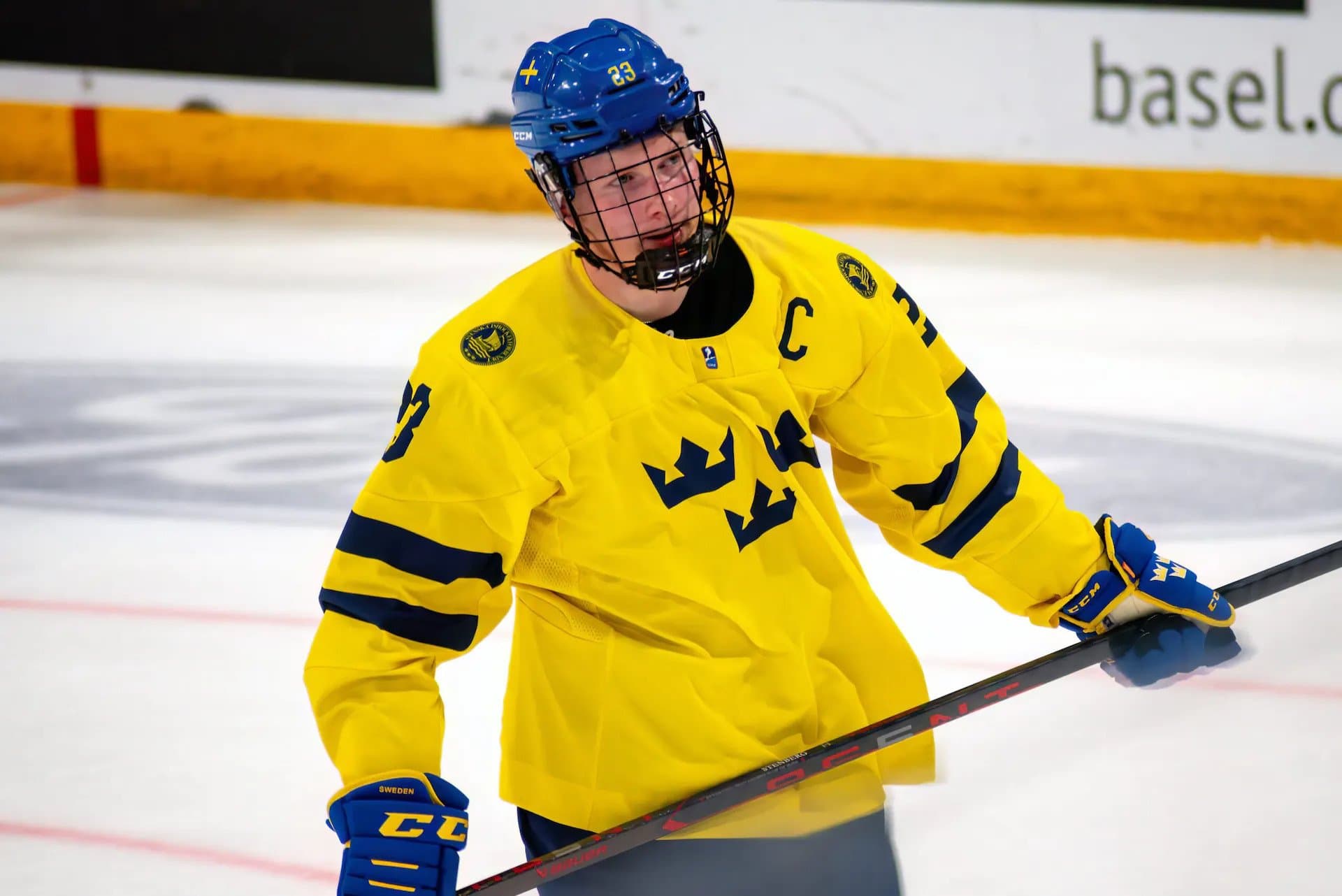 As the NHL draft's first round progresses and more players come off the board, teams later in the pecking order will hope that a prospect that teams may have overlooked falls into their laps. Getting an impactful player who a contending team can insert into their lineup fairly quickly can sometimes mean the difference between a mere playoff contender and a Stanley Cup contender.
There is a Swedish player who has scouts conflicted on what to make of him but has the potential to be a great scoring option if his development goes smoothly. He is the subject of the latest entry in my series of prospect profiles for potential Leafs picks.
Scouting Profile
Otto Stenberg is a Swedish centre that is part of Flolunda HC's organization. Standing at 5'11" and weighing 181 pounds leading up to the draft, he has an average size with room to grow as he has barely turned 18. He spent the majority of the season with Flolunda's under-20 team where he produced 26 points (11 goals and 15 assists) in 29 games, but also got a 23-game trial run in the SHL where he amassed a measly three points.
What the scouts are saying
Summary
A player of Stenberg's calibre is almost certainly going to be taken off the board, but how long he remains available remains a mystery. But if he somehow was still up for grabs when the Leafs are slated to make their first selection of the 2023 Draft, it would be difficult for them to look past what he brings to the table.
He is great at handling the puck, is eager to beat defenders, always competing on each shift, and is a duel-scoring threat. Finding consistency against tougher competition and working on his game away from the puck could scare off some teams, but he is committed to improving those areas and being a more well-rounded player.
Stenberg brings a lot of good things to the table and the Leafs would be happy to acquire his services if he was still obtainable at 28th overall.