Our favourite Leafs presents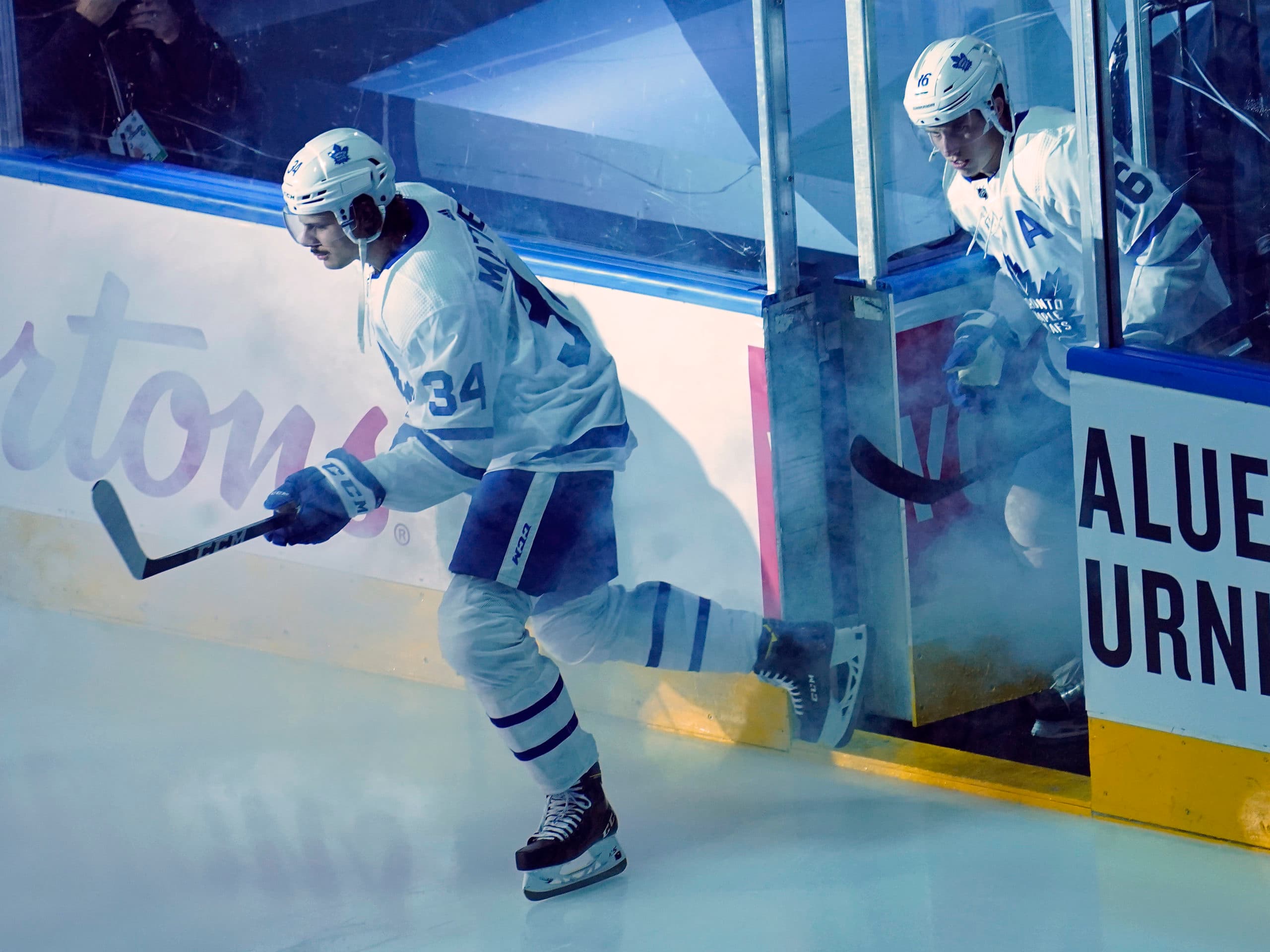 Photo credit:John E. Sokolowski-USA TODAY Sports
On this the day when a good number of us will be receiving something Leafy from underneath our tree, we thought it would be fun to look back and reflect on some of our favourite Leafs presents we've received. Be sure to tell us about your Leafs present haul in the comment section or @ us on twitter.
Nick Barden
A Martin Marincin jersey, even though I bought it. I thank Leafs Twitter for making me buy it. (Editor's note: Way to stay on brand.)
Joseph Zita
I can't think of anything too special off the top of my head but I've received tickets for the Maple Leafs years ago for Christmas and that was pretty nice. I ended up on TV that game too and have that picture in a tiny frame in my house.
Michael Mazzei
Got a signed puck from James Reimer on my birthday while at a game a few years ago.
Roxanne Khasow
No one's ever bought me a Leafs present, gladly taking offers.
Dylan Murphy
Definitely the Matthews jersey I received for Christmas during his rookie season. It was the first authentic Leafs jersey I've ever owned and marked a full return to hardcore hockey fandom that had gone dormant for a while after the first playoff collapse to Boston all those years ago.
Nick Richard
A couple of years ago, my girlfriend got me a Travis Dermott shirsey as part of my gift. Anyone who has been following me on twitter for any length of time knows that I'm a big believer in Dermott and it was cool to have a piece of Leafs merch with his name on it rather than the typical Matthews, Marner, Tavares, Nylander, Rielly, etc. stuff that we see all over the place.
Scott Maxwell
I once got a Toronto Maple Leafs body pillow from a friend for a secret Santa exchange, and I have to say, it has been a godsend for my sleep. Not only does it help improve my neck pain by allowing me to sleep on my side, but it also helps during depressive episodes to comfort me as I'm trying to sleep.
Mark Norman
My wife once baked me a Happy Auston Matthews Day cake for a season opener.
Jon Steitzer
It's always a ticket thing for me. I've received plenty of Leafs gifts in the past, but I'll always take the experience of going to a game over stuff.
Probably the best experiences were when I was a kid, and the tickets were for a Boxing Day game. The idea of getting to go right away and having an evening or afternoon out with my Dad at Maple Leafs Gardens was always a treat. Burning my mouth on nachos and pissing in a trough, that's what Christmas is all about.
Happy Holidays from the crew at TLN. Let us know what you got as a Leafs present in the comments. And of course if you received tickets to a game that you can't attend, we will happily use them for you.