Our Leafs predictions heading into free agency week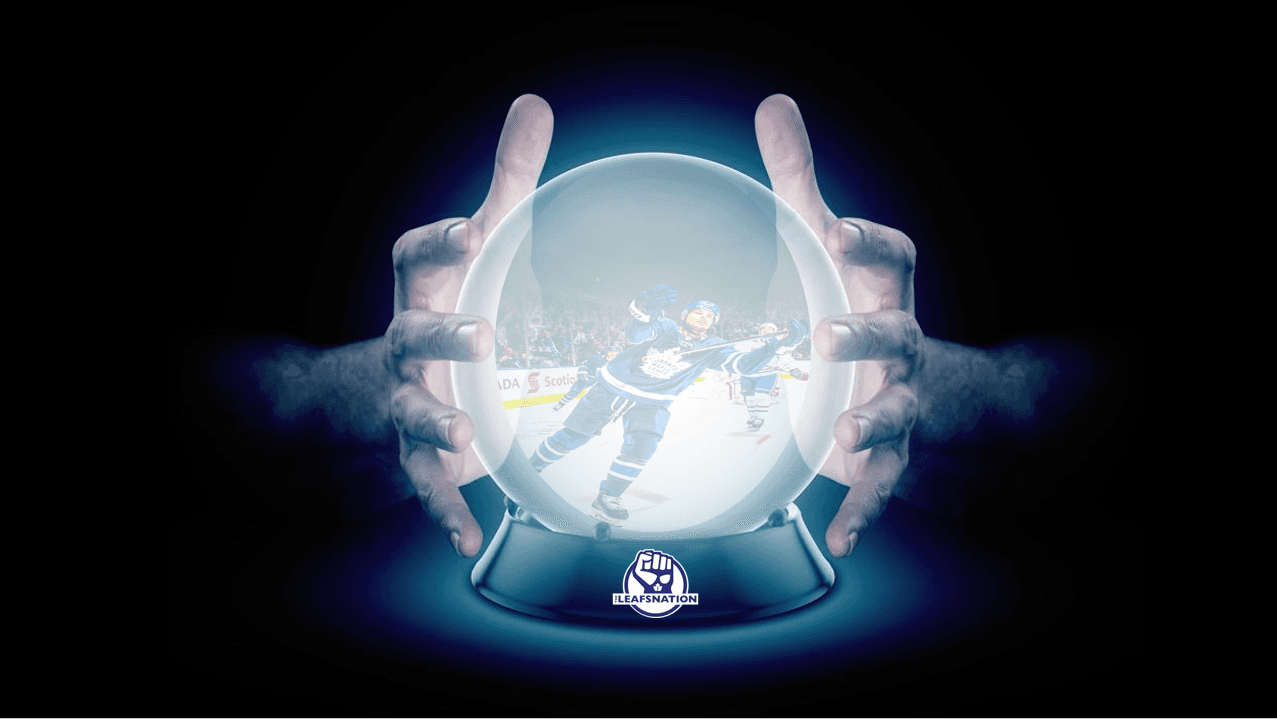 We're just a few days removed from our draft predictions, and it seems like we should start by looking back at how we did on that survey. 33% of our respondents nailed it with the Leafs trading down, and we all knew the Leafs would be picking more than 3 times. Nick Moldenhauer was the favourite of TLNers for a pick outside the first round and that certainly came to fruition, and 33% of us thought that Petr Mrazek would be traded away and that was also nailed. I'll hang my hat on being the only person who predicted three or more trades, of course most of them were extremely boring pick swaps.
Now, onto free agency, the event we should care more about as Leafs fans because we are living in the now, not preparing for the future. We've got the same nine writers responding and we'll dive into those questions now.
Where will Jack Campbell sign?
33.3% New Jersey
22.2% Edmonton
22.2% Detroit
11.1% Toronto
11.1% Philadelphia
It's at this point I should point out that we did this survey before the draft and some situations like the Detroit and New Jersey have somewhat been resolved already. I'm the bizarre outlier here who thinks that Philadelphia might do something bizarre like move on from Carter Hart, and that might be a lot of wishful thinking on my part that Hart hits the trade market.
Where does Ilya Mikheyev sign?
33% New Jersey
six other selections of Edmonton, Seattle, Vancouver, Minnesota, Ottawa, and San Jose
I'm not sure why we believe the Devils want Leafs so badly but that seems to be a running theme. I'm sure if we asked where Kerfoot and Holl might be traded someone would say New Jersey as well.
Where does Colin Blackwell sign?
77.7% Toronto
Also Boston and New York.
Kinda interesting to see that we all think that Dubas will bring Blackwell back. You'd have to think if it was going to happen it would have happened by now and Boston seems like it could be the right guess.
Who gets traded?

88.8% said Kerfoot gets traded
77.7% (correctly) said Mrazek gets traded
33.3% said Jake Muzzin gets traded
22.2% said Semyon Der-Arguchintsev gets traded
22.2% said Joseph Duszak gets traded
(I forgot to put Justin Holl on the list but two writers had the decency to write-in Justin Holl getting traded and that's on me)
Abruzzese, Robertson, Sandin, and Nylander also received single votes as getting traded.
So aside from me dropping the ball on the Holl question (I also messed up on a Lyubushkin question too) it seems like we are very much waiting to see what happens with Kerfoot. The Leafs can certainly use that cap space and someone out there must see him as a trade asset worth acquiring.
Who do you want the Leafs to bring in this summer?
Apologies to the writers who went with Fleury and Husso. Those ships have sailed. The remaining six responses were highlighted by two people saying Eric Comrie, an endorsement of a Jack Campbell return, a Mason Marchment return, Rickard Rackell, and my plea to bring in Miles Wood. My desire to bring in Miles Wood aside, I think I could be very happy with Eric Comrie being part of the goaltending solution as well.
Who is a virtual lock to become a Leaf?
25% P.K. Subban
25% Eric Comrie
25% Zach Aston-Reese
12.5% Colin White
12.5% Sam Gagner
Honestly that all seems very possible so I'm pleased with how our group thinks. Me, I said Eric Comrie and now more than ever I think there is a motivation to bring him in.
Finally, what are our bold predictions for the offseason?
It will be a relatively quiet offseason for the Leafs
The league embarrasses itself only once or twice
The Leafs trade one player from the big four.
James Reimer is once again a Toronto Maple Leaf
Leafs trade Rasmus Sandin as part of the package for Carter Hart.
Leafs new goalie isn't any better
Leafs make a splash whether via trade or free agency for a top 6 winger
The Leafs find the answer for who will be their starter through a trade, but it won't be for John Gibson.
Nylander gets dealt
Honestly, a lot of these predictions bum me out. Quiet offseason, James Reimer as a Leaf, and not upgrading in goal. I want to believe things will be more interesting than that.
Give us your predictions in the comments below.