Owning our hockey and Leafs biases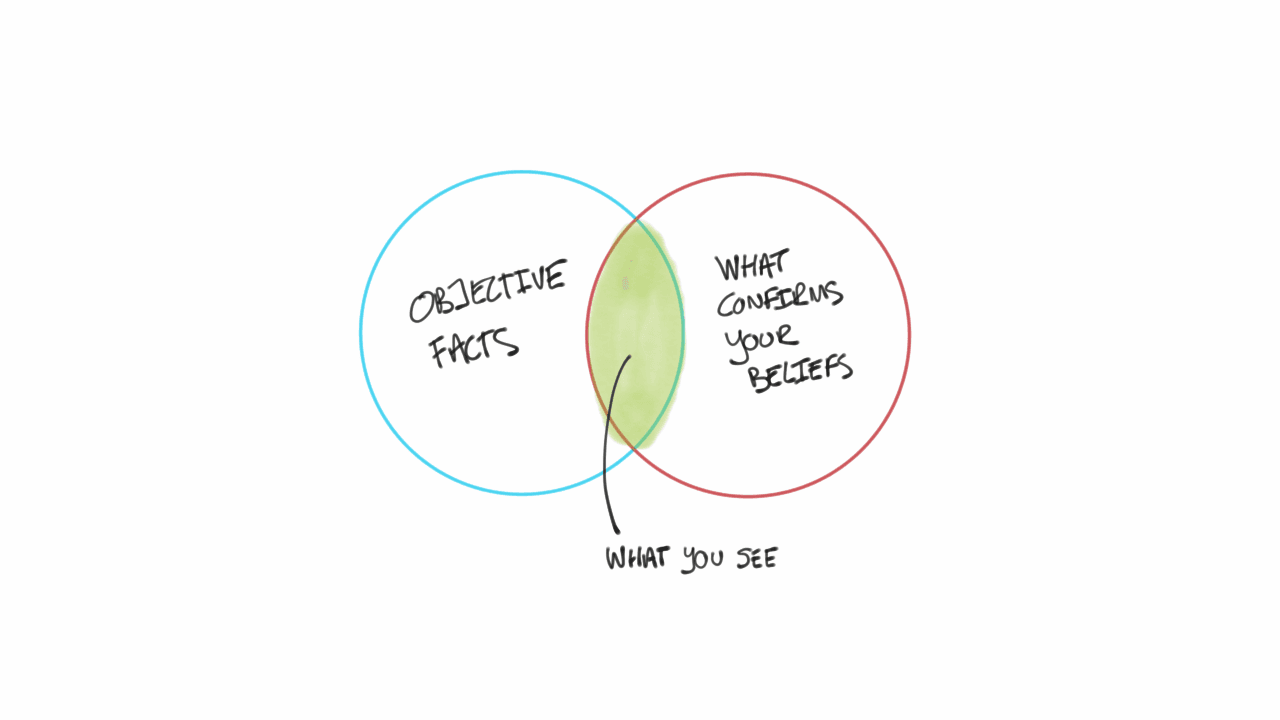 Biases are one of those fun little things we all have, just like assholes. Unlike assholes, people rarely seem to own up to either having a bias, or stating what their personal bias is. That doesn't seem particularly fun, especially in a sports setting when the best times are had when we are the least rational versions of ourselves.
One of the things that we thrive for here at TLN is having a number of different points of view on the Leafs, and different ways of looking at the team, with that comes a number of different hockey biases, and here's a few of them…
Ryan Hobart
Short players. I'm always going to root them to do well. I've never been tall myself, so when I see a player shorter than average (like Tyler Ennis, Amy Curlew or Taylor Woods) succeeding it just brings me irrational joy. There are exceptions of course, like Brad Marchand, but it's a pretty well established bias for me.
Scott Maxwell
My bias is definitely overlooking the aspect of toughness and leadership in the sport. Not that I don't consider it at all, but I'd much rather have a guy who can score or drive play than a guy who can be physical. I had softened up to it last season just to see if it would work, but considering that focusing on toughness and leadership led to their most embarrassing playoff loss yet, it's probably never going to win me over at this point. STATS ALL THE WAY!!!
Mer
Goalies.
Need I say more?
Dylan Murphy
My bias is that defensive forwards who are only there to shut down certain opposing players are a waste of a roster spot. If Ilya Mikheyev, Pierre Engvall, and David Kampf are playing 82 games because they kill penalties and chip in nearly no offence, I may jump off a bridge. Put out 4 lines that each contribute with at least 1 scoring threat on each and watch the team's main issue from last year disappear in an instant.
Mark Norman
I tend to be more forgiving of snipers than I am of playmakers. I think it's an extremely special skill set to be able to score buckets of goals in the NHL, and while I realize that there is a huge amount of skill involved with being able to set guys up for goals, I just tend to have more patience for snipers who are going through the motions than I do for playmakers. Also, primary and secondary assists are not alike, so using all-in assist totals to talk about a player's offensive contributions just doesn't cut it for me.
I also (used to) have a bias against big, lumbering defencemen. Mike Komisarek did it to me. Case in point was the Zach Bogosian signing last summer. Part of me was concerned about how Bogosian, who is arguably in the bottom half of NHL blueliners in terms of skating speed, was going to fit into an up-tempo, puck possession-geared Sheldon Keefe system. I think how the Leafs deployed him last season was a masterclass in putting a guy in a position to succeed. He was rarely a liability and often an asset out there, bringing defensive stability to the Leafs. I believe this year's Leafs will miss what he brings to the table.
Nick Barden
My bias is believing in players too much. Each time the Leafs get eliminated in the first round, I have every emotion in the book. Sadness, hatred, anger — I carry all of the emotions. Then, a few days later when they speak to the media and say what they're feeling, I fall right back into the trap.
It even happens throughout the season when they start playing well. You begin to get caught up in how well they're doing and you think anything is possible, when it is in fact not. A big step for myself this season is taking that belief in them, and storing somewhere I can't find it.
I need to take everything one step at a time and not get too drawn into the success of the regular season.
Michael Mazzei
I have a bias towards the lesser known players and them finding success. Maybe it's because I always tend to root for the underdog in sports and know how much more meaningful them doing well is compared to the big name players. So if you see me pumping the tires of guys like Ho-Sang, Mikheyev, and Kampf, you'll know why.
Jori Negin-Shecter
My hockey bias is that I can't watch every single hour of every single game, so I'm only limited by the 40 to 60-odd minutes I see of most non-Leafs players every season. As such, I often try to bridge the gap and fill in the blanks with the numbers, while maybe peeping at some footage from YouTube or Twitter here and there to put a face to a player's name. Realistically, however, the numbers can only convey so much, and there's a lot of information that's ultimately inaccessible to the average consumer. I can't tell you precisely why a guy like Patrick Kane is so bad defensively, or why Carter Verhaeghe meshed so well with Aleksander Barkov this past season. All I know is that the stats say so, and who am I to argue with those?
In so many words, I'm pretty dedicated to the numbers, which can sometimes leave one short on the minutiae of what makes a player tick on a micro-level. Unfortunately, until the day the National Hockey League makes its microstat data public and we're provided access to information on par with Major League Baseball's StatCast, the bigger picture numbers will remain the best way to get a read on what's happening across the NHL. That is, unless you've got the time to spend hundreds of hours on end watching every single second of the action (which, spoiler alert, I do not).
Jon Steitzer
What really kind of kickstarted the idea for this post was sharing my own bias. Over the past few years I have come to realize I have a strong bias against wingers, believing that you can always find serviceable wingers, and prioritizing top 3 centers, top four defenseman, and having a solid goaltender makes a lot more sense to me that spending an excessive amount of money on the wing (looks angrily at the Leafs salary cap situation.)
I kinda take the Bill Belichick approach to wide receivers and apply it wingers. If you need a good one, you'll never really have a problem finding one, so why make them a priority? The Leafs spending $18M on two of them seems excessive, but at the same time I'm a big fan of the Leafs drafting them as they are usually able to jump into the league the quickest (because their role is the easiest) and a cheap entry level winger is a great asset, and one that can (should) be flipped as soon as they are due for a big payday.
In practice my bias keeps me from appreciating how talented a player like Mitch Marner is, and makes me want to push William Nylander into a center role no matter how many times it hasn't panned out so well. It meant I wasn't heartbroken when Hyman, JVR, Kapanen, Johnsson, and others were sent out, but I still light a candle waiting for the return of Nazem Kadri.
What about you? What is your hockey bias? Tell us in the comments below.