Page 6ix Wednesday, January 27th: A hail storm of hockey drama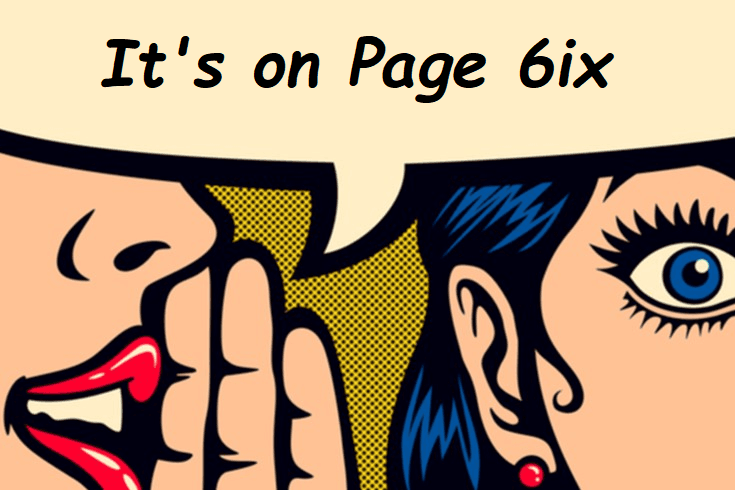 Another week, another influx of drama happening in and around the hockey world. It might just be me, but this shortened COVID season seems to be bringing more drama than usual. And now that the NWHL bubble season in Lake Placid is underway, the drama is not limited to the NHL. That's right, women's hockey drama has entered the chat.
Let's take a look, and as always, we'll start with our Toronto teams.
Leafs Lads
The Leafs season is actually off to a solid start, with a current record of 6-2 and a winning streak of 3 games. However, the season is not without drama. The Leafs are already being plagued by the injury bug, with @Nicholas Robertson and @Joe Thornton out, @Auston Matthews missing a game due to "upper body soreness", and now *sob* @Jack Campbell is week to week with a leg injury.
In fact, let's talk a bit about Jack Campbell. Though not the cause of the leg concern, there was quite a bit of drama that he was at the centre of in the 2 game series against the Calgary Flames.
So, there's a scuffle around the net, see. And @Matthew Tkachuk falls on Campbell:
Which @Zach Bogosian takes issue with. Tkachuk brushes off any question as to whether this was intentional:
Nevertheless, @Jake Muzzin decided to show Tkachuk what he thought of that at the end of the next game:
And Tkachuk was not pleased about it:
So that was all pretty fun…other than the part where Jack Campbell is injured.
And oh yeah, @Wayne Simmonds scored his first 2 goals as a Leaf.
The Six Situation
The Toronto Six debuted this weekend in Lake Placid! We've been covering the season closely thus far, so you probably know that despite strong showings they lost their first two games.
Well, yesterday that changed! The Six defeated the Boston Pride for their first ever franchise win!
They are thrilled, and we're thrilled for them.
While exciting, there is also some serious drama happening with the NWHL right now. This situation deserves a longer look, and we will hopefully dive into it more in depth soon. But for now, a brief look at what is going on.
Barstool CEO Erika Nardini made a video calling out NWHL reporters/fans (by name.) Saroya Tinker, among others, was not impressed.
This is why:
The NWHL commissioner made a statement:
And the drama continues this morning:
This is an unfolding situation that we will keep an eye on and discuss as it develops. We support the NWHL and its players, the media covering it, and the fans who are committed to growing the game in an inclusive, welcoming environment.
Around the League
Let's take a quick gander at what else is happening around the NHL, eh?
The Caps have a conundrum on their hands:
@Alex Ovechkin's wife had something to say about this situation:
Meanwhile, while the Canes are in quarantine, they are working out from home with @Jake Gardiner's wife Lucy:
Also over in Carolina, @Jeremy Bracco seems to have not settled in well:
A big trade between the Winnipeg Jets and Columbus Blue Jackets made waves this week. Apparently, there's more to it than meets the eye:
And finally, the Vegas Golden Knights played a coach-less game last night:
Whew. Well, that's all for this week, friends. Tune in next time for more hockey drama.