Page 6ix Wednesday, March 10th: The more things change…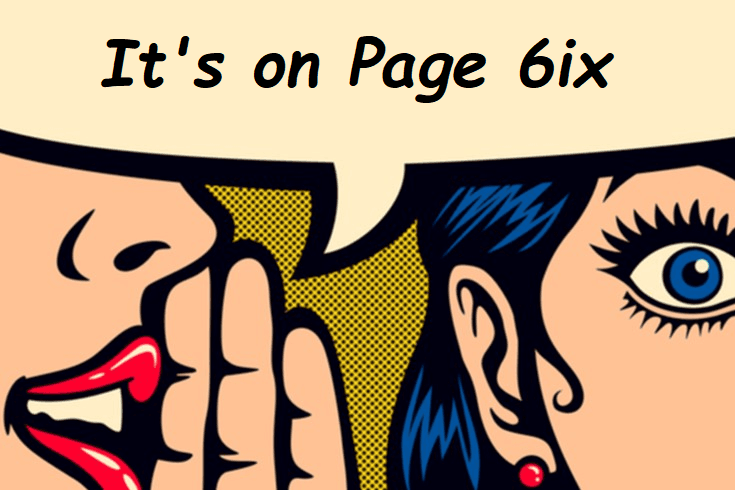 We're coming up on a year since the NHL shut down because of COVID, only to resume again in the summer in a strange new world. Things have only gotten stranger since, as the league has made quick shifts and evolved in unexpected ways. But the thing that has not changed about hockey is that there is always, always, drama to discuss. Hockey players might try their best to seem dull and boring in interviews, but the truth is they are anything but.
So let's take a look at some of the drama that transpired over the past week, shall we?
Leafs Lads
As usual, we begin our weekly look by taking a peek at what the Leafs have been up to. And after 3 straight wins (2 shutouts!) against @Connor McDavid and co., the Leafs then dropped 3 straight games. Sigh. So while that's not great, the party line from the Leafs players is that though not ideal, they feel good about where they are and know they can come through this.
Meanwhile, @Auston Matthews is still playing through wrist pain, leaving some fans frustrated that he's in the lineup at all, rather than resting and healing:
It's clear on the ice that AM34 isn't his usual dominant self, so hopefully he heals and feels back at 100% soon.
Congratulations to GM Kyle Dubas for earning his 100th win as Leafs GM this past week!
And a quick nod to Matthews' cool new skates, which are pretty slick:
Safety Concerns
Hockey fans were convinced that this hit on @Brandon Carlo by @Tom Wilson would go unpunished:
So many were (somewhat pleasantly) surprised when NHL Player Safety took it fairly seriously:
Carlo was unfortunately taken to the hospital following the hit, and is now out on a week-to-week basis, Wishing him a full and speedy recovery.
Meanwhile, though, despite his comments on the above hit:
@Brad Marchand was the perpetrator of an uncalled dangerous play only 2 days later:
The big issue with NHL Player Safety, as well as with the on-ice officiating, is how inconsistent it is. Player safety won't actually be a priority until that is fixed.
COVID Concerns
Well, this is something:
We have already seen some NHL players showing potential long-term health impacts of COVID, so it's nice to see the league and players invested in learning more.
However, this is not so nice:
As more and more markets open up their arenas to fans, keeping everyone safe needs to be the number one priority.
Trade-A-Palooza
We're nearing this season's trade deadline, and so there's tons of trade rumours going around.
Sabres GM claims @Jack Eichel is not looking for a trade:
(this is where we insert the "Sure, Jan" meme), but fellow Sabre @Taylor Hall's name is popping up a ton:
Tons of trade tidbits swirling, as they will be over the next month. Definitely something to keep an eye on!
Kraken Down
The Seattle Kraken have gotten off to a really great start as the new team in town, and their latest initiative is just one example:
The Kraken has emerged as an organization committed to diversity, inclusion, and equity, and we're excited to watch them take the NHL by storm.
That's all for this week folks. See you next week for more gossip and drama!