Page 6ix Wednesday, March 24th: Bad calls and COVID delays galore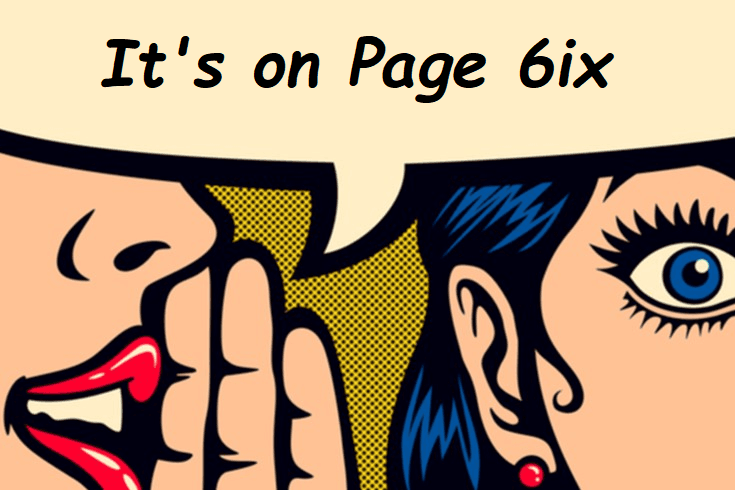 Happy Wednesday, hockey friends! Another week of this wacky season, where the divisions are different, games get delayed, and a referee gets fired for doing a thing all refs do (but should not do!) This week the COVID game delay finally hit the Canadian division, and Boston is bearing the brunt over in the East. Also – the Leafs posted pictures of their puppies!
Time to dive in.
Leafs Lads
Who doesn't love PUPPIES? The Leafs sure do, and they celebrated National Puppy Day by sharing tons of adorable pictures:
The team missed a few, though. We can't forget Mo and Zoë:
Or this sweet photo of Mitch's pup and Auston's pup hanging out:
There are tons of Leafs pups to love, and yesterday we got to see many of them!
In other fun Leaf news, the team has brought back their Leaf to Leaf series!
During the hockey hiatus last year, the virtual Leaf to Leaf live events were tons of fun. If you want to get to know the players' personalities a bit more, here is your chance!
Meanwhile, the Leafs finally picked up a regulation win last Saturday – hooray! However, they lost two players to waivers in the past week: both @Jimmy Vesey and @Travis Boyd were picked up by the Canucks. Never fear, though, because @Alex Galchenyuk made his Leafs debut and seems to be fitting in well:
We love when Willy makes friends.
COVID Woes
The Bruins have been hit hard by the COVID protocol list:
If they do get back to playing, they will be short a few key players.
Also, the Canadian division saw its first COVID postponement this week:
We made it to the end of March, but sadly we didn't escape the season unscathed.
Hopefully everyone on the COVID protocol lists is doing well and, if ill, gets better very soon.
Bad Calls
Well –
So a ref intentionally makes a call to impact the course of the game, which happens all the time, but he is mic'd up and gets caught. And then gets fired. But…
Many find this disingenuous on the part of the league – firing one ref for something they all do, and firing a guy who was already going to retire in a month. As many have pointed out, it's a widespread problem, refs making calls intentionally to impact the game (even just to even things up) – and the solution isn't to just fire one guy. It'll be interesting to see if this leads to pressure to do more about the issue.
A Little Laughter
Finally, we end off with some fun. This guy rocks:
To sum it up: Spittin' Chiclets was using his videos so he changed his name over and over so the caption would read as various things….you gotta check out the thread for a laugh. Master trolling.
That's all for this week, folks. Check back next Wednesday for more fun and drama!