Past playoff failures mean the Leafs are dealing with tough expectations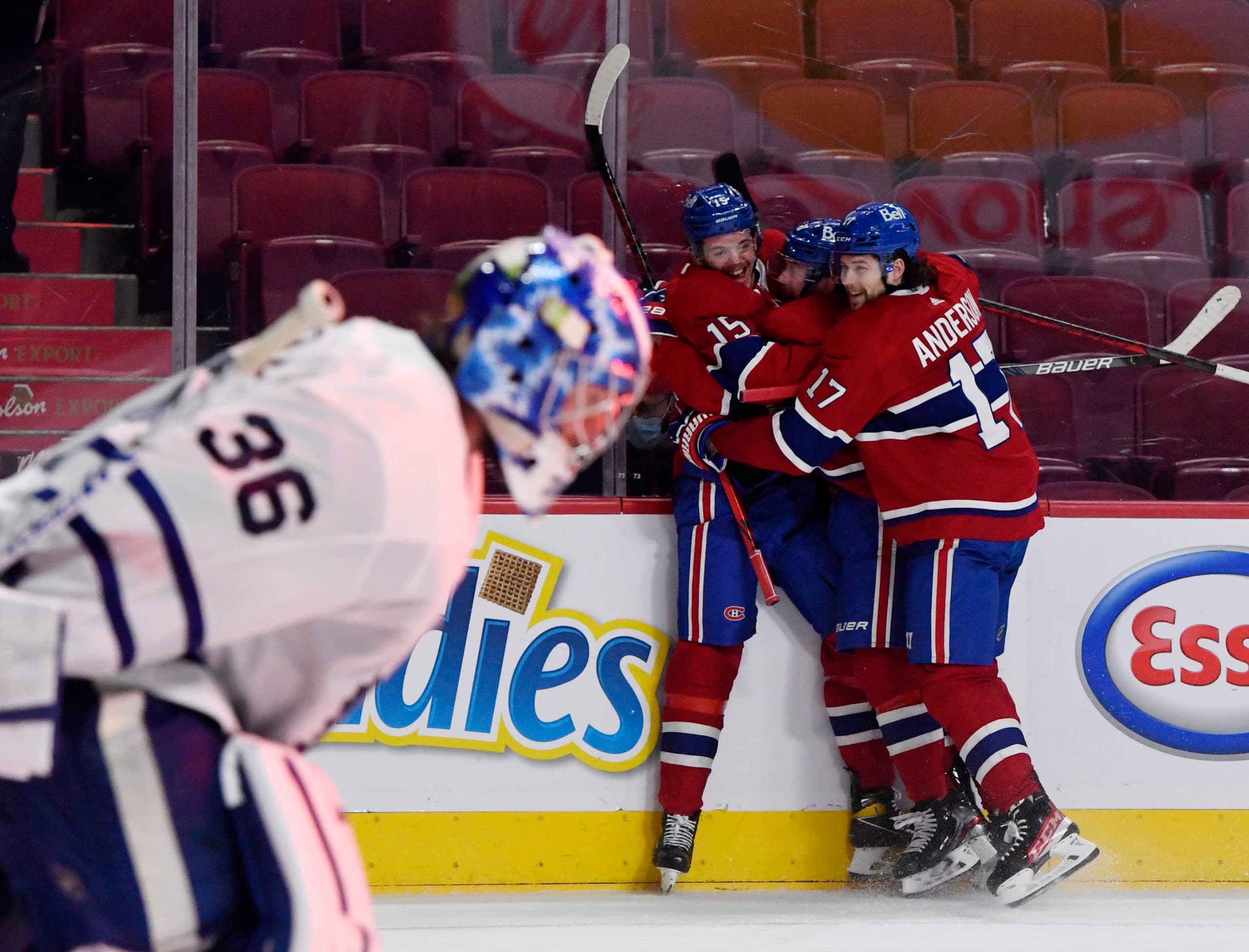 Photo credit:Eric Bolte-USA TODAY Sports
One year ago around this time, the Leafs were settling into clinching the North Division. They cruised through most of the season, and even when they took their foot off the gas the lead they had built was insurmountable enough that Toronto easily took the North. In contrast, the Canadiens spent much of their last month clawing their way back up the standings past a Flames team that had run out of gas. The Maple Leafs were primed to easily march through two rounds of North Division competition and face whatever the Pacific Division could throw at them. Seemingly there was never going to be a better year to believe in the Leafs as a Stanley Cup contender.
Obviously, the Leafs failed. There is no other way to put it. And that set off the vitriol of criticism around pretty much every member of the Leafs top four forwards, Kyle Dubas, Manny Malhotra, and eventually pretty much every Leaf at one point or another. Kyle Dubas doubled down on his group and was backed up by Brendan Shanahan. With that doubling down seemed to be the continuation of the preceding year's expectations to not only win a playoff round but put forth a legitimate run at the Stanley Cup. Otherwise, real change was going to be demanded. And now here we are. Finally. At the point where we can see if the Leafs can make due on their promises.
The regular season has been an outstanding one for the Leafs. Seeing Auston Matthews break 60 goals, and 100 points have cemented him as one of the most legendary Leafs and arguably the most talented one (we can have a separate player vs goaltender debate about whether it's Matthews or Bower as the most talented Leaf.) We've seen the emergence of talent from Bunting, Mikheyev, Engvall, Sandin, and Liljegren. We've seen that Kampf and Kase can bring new elements to this team that not only helped Toronto in the regular season but hopefully beyond. And Toronto has finally brought in a player at the trade deadline who offers a legitimate improvement in Mark Giordano. Giordano represents a true effort in putting the Leafs over the top defensively. The optimism is there, the expectations are there, but unfortunately, the path to the Cup doesn't look as easy as it did a year ago, and it's debatable how much sympathy that Kyle Dubas and company are going to receive in that regard.
Looking back at that North Division of 7 teams, only three of them are playoff teams this year, and only two of the teams that were playoff teams last year are back in. While it wasn't the completely pillow-soft division critics made it out to be, it was far from the most challenging either. This year the path starts with the two time defending Stanley Cup champions, or less likely, with the Leafs playoff demons (Boston), and would continue through the likely Presidents Trophy winning team or Washington (let's hope it's Washington.) All that to even get a sniff of the Conference Finals. Compare that to the Montreal/Winnipeg combo that presented itself last season, and it's easy to remember why last year was about as painful as it could get.
That brings us around to what if the expectations aren't met this year. What if the Leafs and their (objectively from the outside) hilarious drought of second round appearances continues? Tampa is a tough out. Beating them isn't a given, but do previous years need to factor into how this team moves forward? Are we looking at one year against a tough opponent, or will it be four straight years of this core (we'll scratch the two additional years before Tavares) of not being able to take the next step and real change needing to happen?
A year ago I would have been calling for blowing it up, and frankly, in a couple of weeks, I might be doing that again. The past season has endeared this core to me, and that's not something I thought would happen. I believe that Kyle Dubas knows how to build around them and work with the constraints he has largely helped create, but at the same time, the impatience is mounting. Any appreciation for the process is on the verge of being replaced with carnal reactionary hyperbole and brash demands that the organization right the ways I've been wronged as a fan. The nice thing about the playoffs is we at least get to feel things.