Person of Interest: Who is the mystery forward the Leafs want?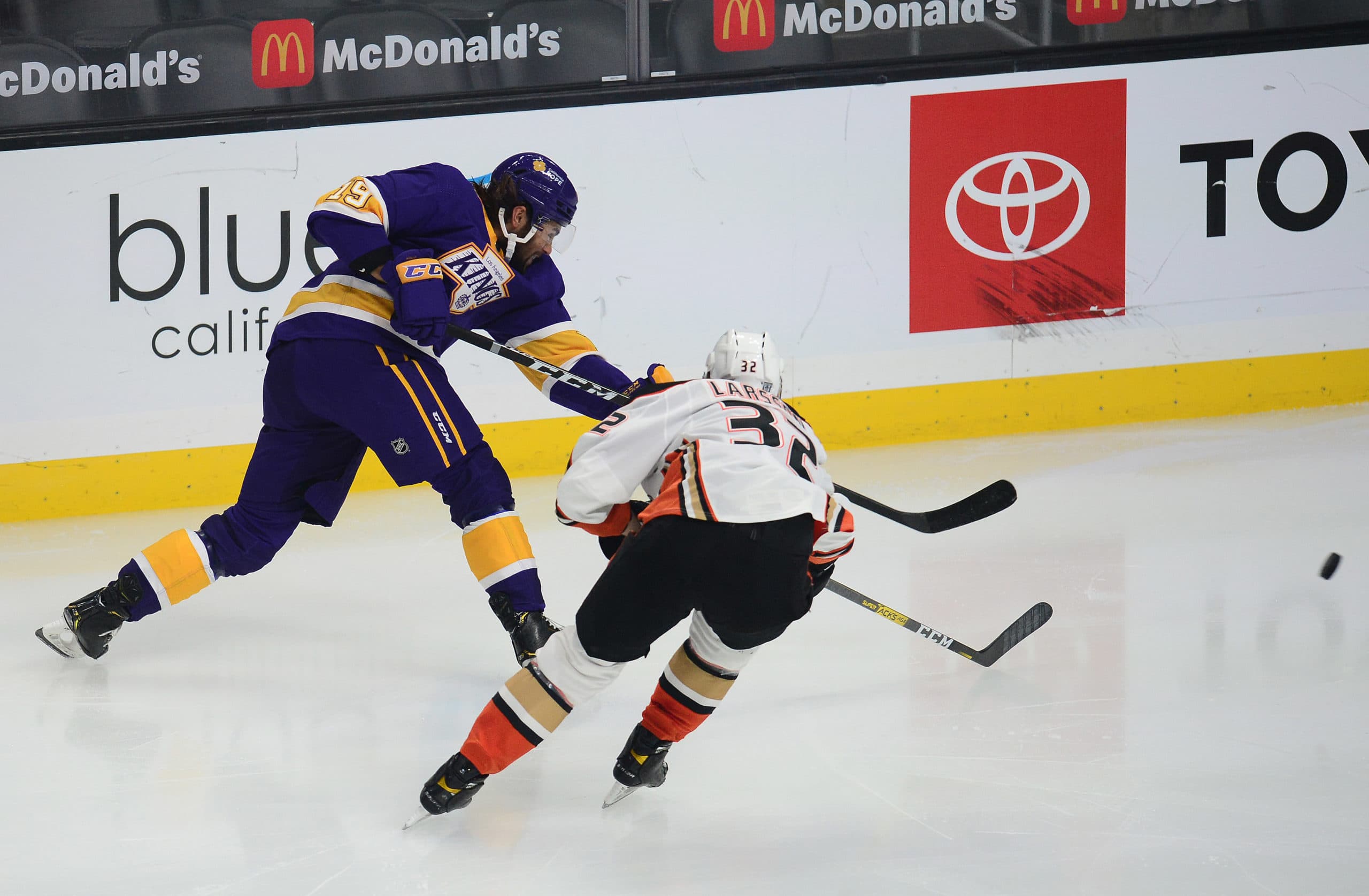 Photo credit:Gary A. Vasquez-USA TODAY Sports
Few things spark the imagination of Leafs fans quite like saying the Leafs are interested in a winger and then not telling us who. To make matters worse this name is apparently sitting on a piece of paper in Elliotte Friedman's possession just haunting and teasing Toronto sports fans, especially after a game where they could only muster one goal. While we might be light on answers, we're certainly fully stocked on wild specualtion, and that's exactly what we're going to do here. We're going to speculate the hell out of this as we try to figure out who the Leafs are after.
Michael's pick: Alex Iafallo
I mentioned in an earlier roundtable that Alex Iafallo makes a lot of sense and I think he is the mystery winger. Not only is he someone who can slot anywhere in the lineup, but his contract isn't too high in spit of Toronto needing to retain some of it. The Leafs and Kings already have a strong 

trade

 relationship (Muzzin, Campbell, etc) so it makes sense the two might be negotiating another 

trade

.
Brian's pick: Tanner Pearson
I wrote on Friday about the potential fit of Rickard Rakell, and while I stand by that, let me throw out one more name: Tanner Pearson. The Canucks decline has been drastic, and if they look to sell, Tanner Pearson could slot in nicely in the second line right wing role. While I don't think the mandatory two week quarantine would be something that prevents the Leafs from making a deal with an American based team, the allure of getting a player you can slot immediately in the lineup would obviously be more appealing.
Mark's pick: Viktor Arvidsson
I think the mystery winger is Viktor Arvidsson. The speedy and tenacious Arvidsson can line up at either wing and would be a welcome addition to the Leafs top 6. He's a volume shooter who has fallen on hard times over the last season and a bit along with the rest of the offensively-inept Predators. Over the span of three seasons from 2016-17 to 2018-19, Arvidsson averaged an 82 game pace of 35 goals. Last season, a down year, he put up a 22-goal pace. For a few years Arvidsson's contract was thought to be one of the more valuable ones in the league, but in a "what have you done for me lately" league the shine has worn off a bit recently, which means it may be time to pounce. The obstacle here is the price tag: $4.25M. The Leafs would have to move Kerfoot just to make the money work, and would have to add considerably to their package to entice Nashville to take that downgrade. Does that mean their first in 2021? Potentially.
Jon's pick: Jason Zucker
The Hextall and Burke duo isn't going sit still for too long. They've got an ownership duo that wants to either push for one last cup run with the Crosby and Malkin duo, or turn things over as quickly as they can so they can skip right past the rebuild years and get back to competing with a capable group. Zucker is off to a slow start this year after being a pretty steady performer over the past few. The notion that he can live up to a $5.5M contract in the COVID flat cap era is a bit of a tall order though, but with a little salary retained by the Penguins, Zucker fits the bill as a bonafide top six forward the Leafs could get their hands on. Basically Zucker gives the Leafs a second Hyman (LOL).

Like with most players we've mentioned there's a need for the Leafs to commit to Joe Thornton as their third line center and move on from Alex Kerfoot, as there really isn't another salary on the Leafs that can be readily moved out, unless you're ready for the much bigger conversation about trading Morgan Rielly, but that's not happening in this trade target scenario. If the Leafs were to move Kerfoot, and perhaps a prospect the Penguins had their eyes on, it could work. Or at least I want it to work. I like Zucker.
Beyond the names we mentioned above there others we certainly want to float. Miles Wood in New Jersey is off to strong start this year and is making a case for following in the footsteps of his former teammate Blake Coleman as a value add deadline player. Tyler Motte, pre-injury, was off to a strong start for the Canucks, and his physical play might have some appeal to the Leafs. Again depending on what is happening in Pittsburgh, there's the possibility that Dubas and Keefe could be looking at another former Greyhound in Jared McCann, and as I mentioned in last Tuesday's rumour's post, Scott Laughton is certainly a name worth knowing if we're spitballing value add third liners.
There is a belief that the Leafs will want to stick within the North Division to address their needs to avoid the 14 day quarantine period, but if Toronto times their transactions around players returning from injury, and relying on their capable depth players or 11F/7D lineups there isn't any reason why a two week wait period isn't manageable. The two dates to keep an eye on are March 15th and March 21st. If the Leafs make a trade on either of those days they'd only have 4 games within two weeks. The optimal times to wait for a player to come up from the states. Potentially Wayne Simmonds will also be able to return around that time.
So it seems like with a little patience, a little luck, and a little willingness to move Alex Kerfoot, almost anything is possible.