PHF Weekend Recap: 2 OT wins over the Boston Pride keep the Toronto Six in the league lead, barely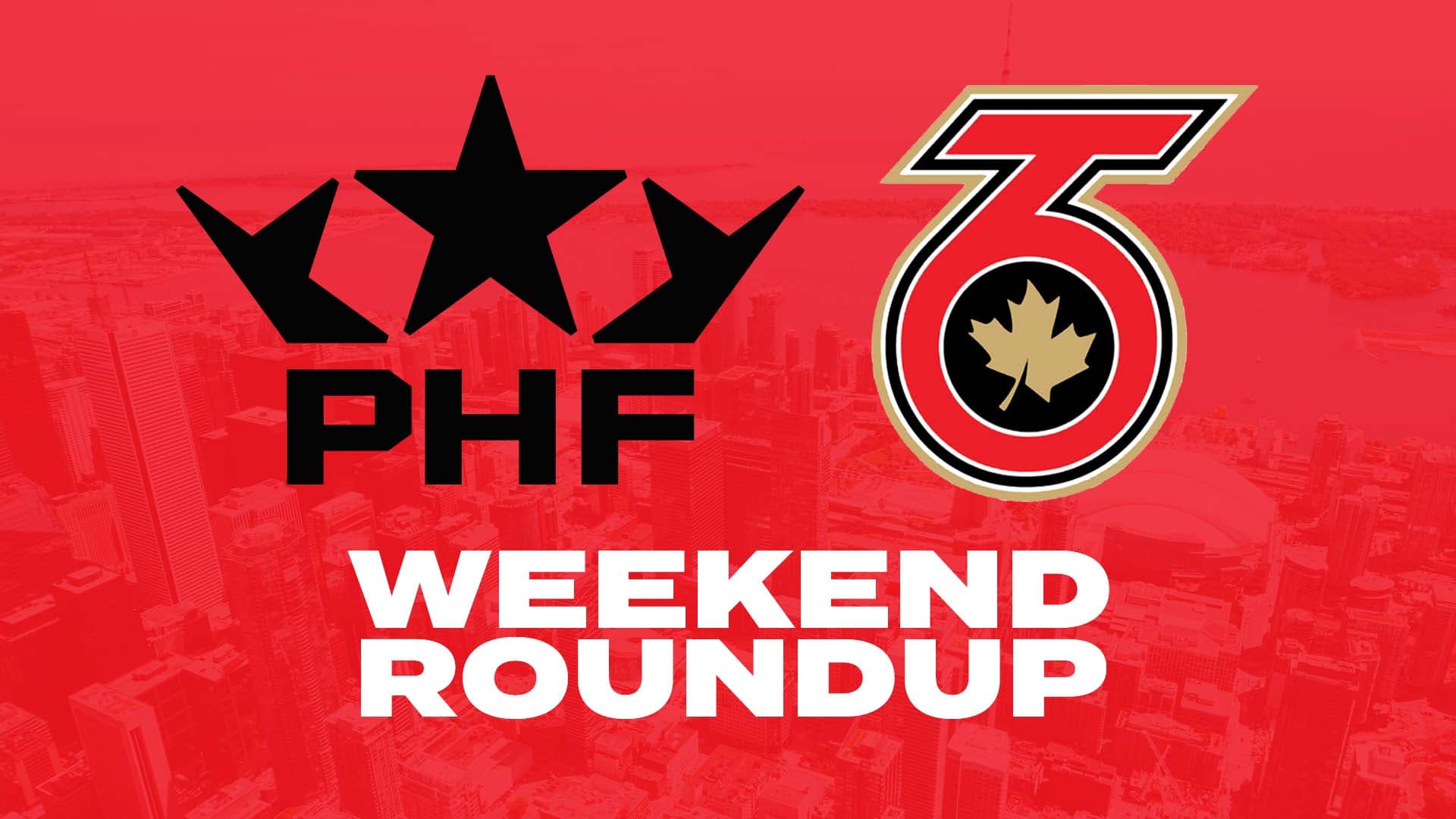 Photo credit:Nick Barden
The Toronto Six faced the Boston Pride this weekend for the PHF's Rivalry Weekend series, exemplifying that the Toronto/Boston competition exists in this league too. This was also Toronto's last home stint of the season, as they approach the end of the season next weekend.
Going into the weekend, the Six held a 3-point lead over the Connecticut Whale for the league lead. They'll face the Whale next weekend in what will undoubtedly be an intense pair of games to decide the regular season leader going into the Isobel Cup playoffs the weekend after. The Whale were also on a 10 game winning streak, which they extended to 12 games. The last game they lost was against Toronto and they haven't faced Toronto since. All indications point to Toronto being the best team in the league at the end of the regular season this year, but, focusing back on this weekend, the two games against Boston were important to give the Six a chance at holding their league lead.
Saturday March 12th
Here's how Toronto's lineup looked for the Saturday game:
https://www.instagram.com/p/CbA8hzGupqZ/?utm_source=ig_web_copy_link
Sunday March 13th
https://www.instagram.com/p/CbDT_qjup8P/
Undoubtedly, that presented a challenge for Toronto, but this is a team well coached and built to face adversity. They've never shied away from it in their short history, and they didn't this weekend either.
Final Thoughts
This was a key weekend for the Six to maintain their top position in the league. It could be the difference between playing Boston or a lower ranked team in the semi finals (they will get a 1st round bye regardless of finishing 1st or 2nd).
Next weekend, though, is the final regular season showdown between Connecticut and Toronto to decide first place. It'll be an exciting set of games, no doubt. Connecticut is just 1 standings point behind Toronto. With a 3 point standings format (3 for regulation win, 2 for OT/SO win, 1 for OT/SO loss), they could even end up tied at the end of the season in standings points. Toronto would have the edge in that case, by head-to-head matchups, because they already have 2 wins over Connecticut earlier in the season.
However it shakes out, it's going to be good hockey. They'll play on Saturday March 19th at 3pm and Sunday March 20th at 1pm (EDT for both). I look forward to seeing you there and crowning the Six the regular season champions, on their way to their first ever Isobel Cup!