Playoff Preview: A success story 54 years in the making?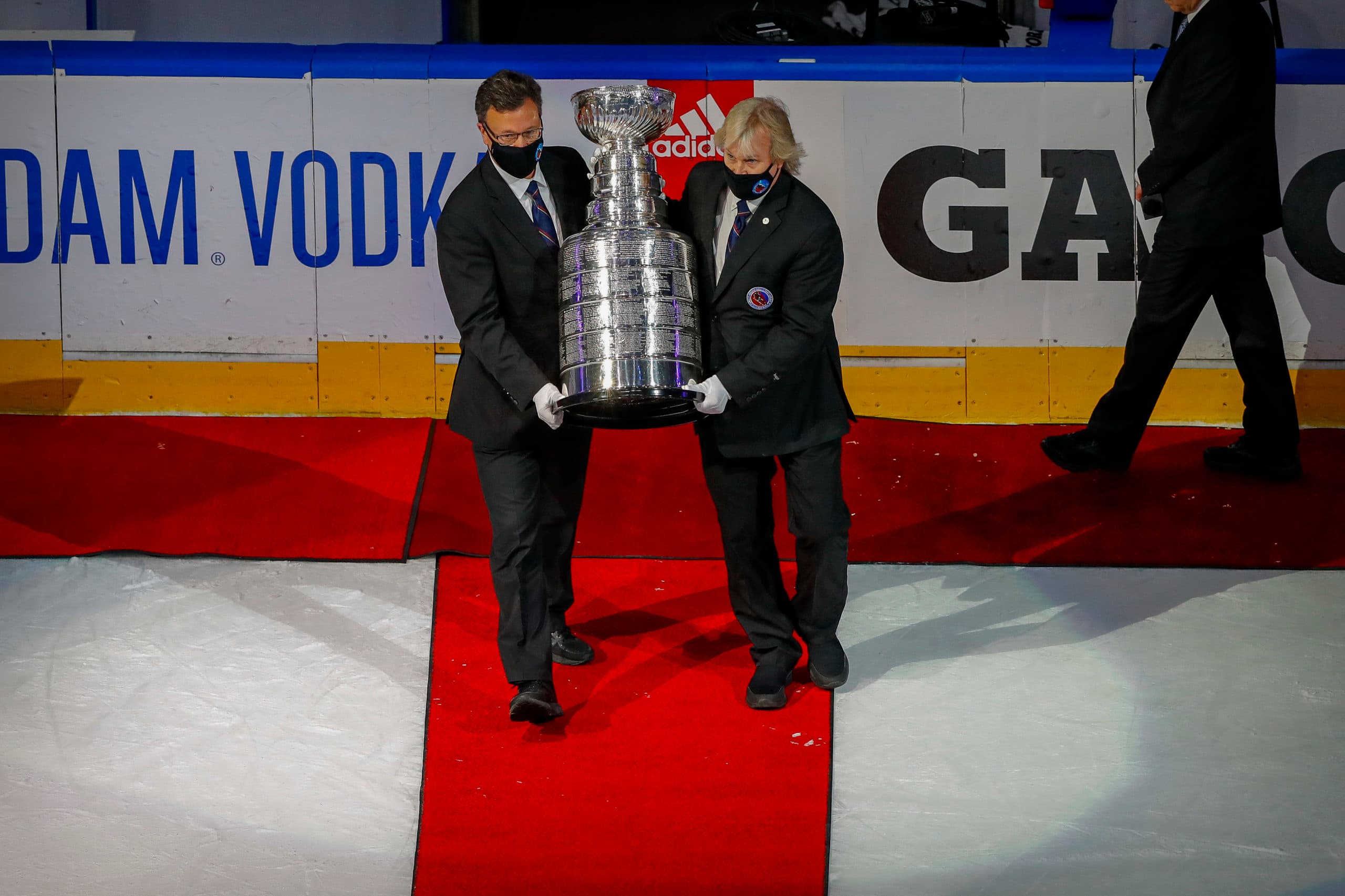 Photo credit:Perry Nelson-USA TODAY Sports
Now we find ourselves at war with the two competing ideas. On one hand the math is telling us the Leafs should win. On the other hand, well, they are the Leafs. They've blown a 4-1 lead in a Game Seven, they've lost to emergency backup goaltender who works for them, this year they've lost to a team recovering from a COVID outbreak, and the Leafs have not seen the second round of the playoffs since the first Bush administration. As much as we know how the Leafs are capable of disappointing us, we might have to accept that good things are on the verge of happening as well.
Over the next few days leading up to the playoffs, our talented group of The Leafs Nation writers are going to be breaking down the Leafs, their goaltending, defense, forwards, and their always interesting special teams. We'll look at the North Division competition and how it will stack up against Toronto, and we'll look at what is going on south of the border. With Moneypuck giving the Leafs a 52% chance of seeing the Conference Finals, it's probably a good idea to know what is going on with the quote-unquote real competition.
The need to know
At this point we know we're pretty close to see Riley Nash. Zach Hyman seems pretty close as well, Freddie Andersen is more or less back in net, and Nick Foligno also seems poised to make a return. That pretty much leaves Zach Bogosian as the lone player we're waiting on, but between Rasmus Sandin and Ben Hutton, the Leafs bottom pairing doesn't look like it will hold the team back either.
Now it would be nice at this point, the day after the season was supposed to end, to have an idea of what the playoff schedule will look like. I get it. COVID. It makes things difficult to sort out, but given the season is wrapping up for the playoff bound North Division teams this weekend, and the final regular season game will be played between Calgary and Vancouver on the afternoon of the 18th, it seems like it would be possible to nail down a schedule, rather than leaving us to assume that the North Division will start its playoffs on Wednesday the 19th, with some of the American based playoff rounds starting as early as Saturday.
The first round is also likely to come with one set of games on back to back nights. It will be interesting to see where those fall, and hopefully they are placed in a manner that favours the higher seed (translation: it would be nice if the NHL didn't screw over the Leafs.)
It feels strange.
At this point next week we'll likely have witnessed the first game of the playoffs. Or at the very least will be looking forward to a game later in the day. For a 56 game season it sure does feel like it has been going on forever, and for a team like the Leafs that went from start to finish in the regular season holding down first place, it will be nice to play some meaningful hockey for the first time in a long time. I'm ready to be hurt again (please don't hurt me.)