Pooper Scooping what's left of Free Agency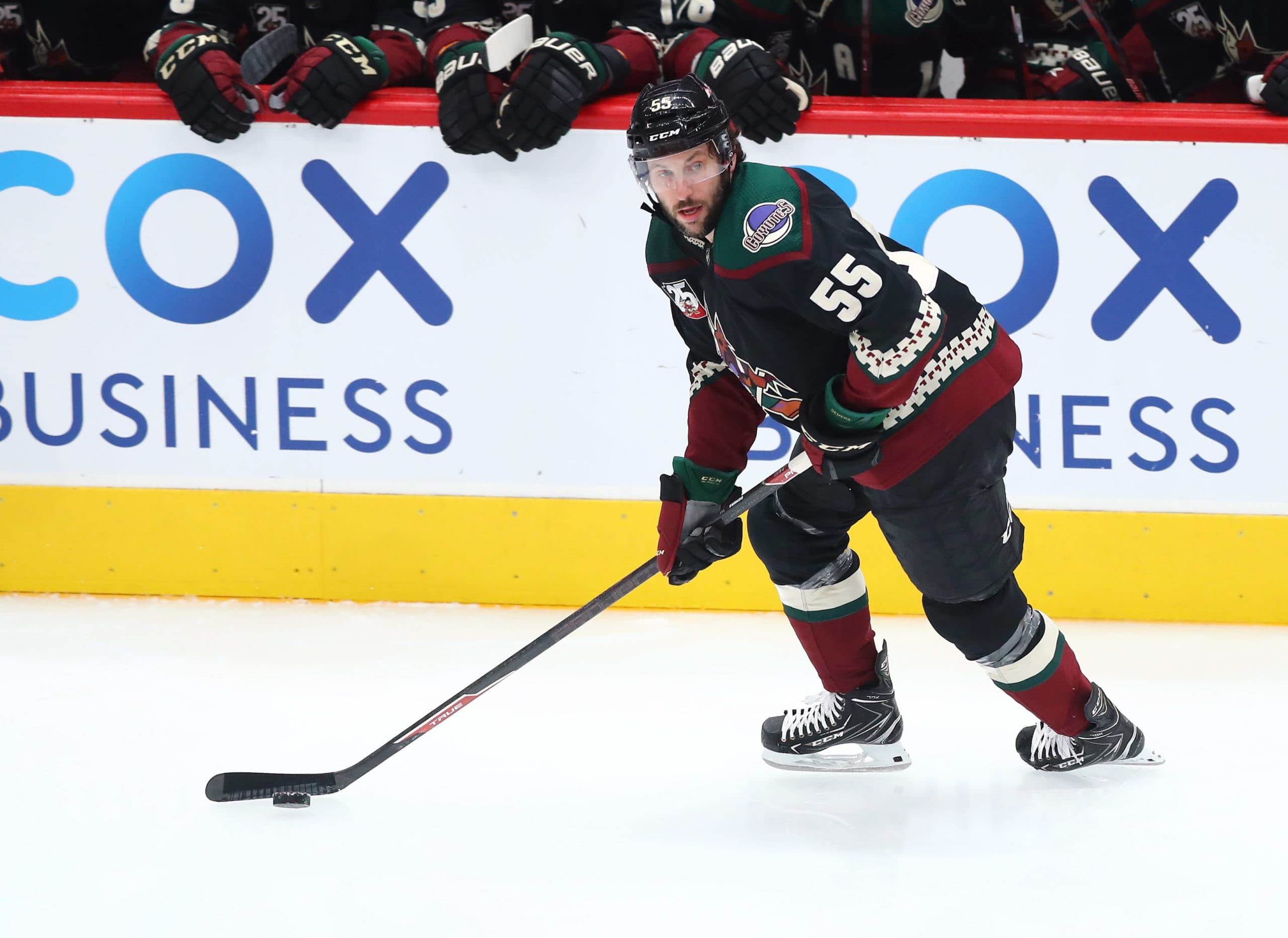 Photo credit:Billy Hardiman-USA TODAY Sports
The Leafs are pretty light on cap space, and free agency is light on options, but that doesn't necessarily mean that the Leafs are done.
Looking at PuckPedia, the Leafs could send @Pierre Engvall, @Adam Brooks, and @Kurtis Gabriel to the Marlies and the Leafs could have $1.2M to spend on an additional forward. Send those three same players down as well as @Rasmus Sandin (just to start the year, relax) and Toronto has nearly $2.1M to spend on free agents. All of this is before even entertaining the idea of discussing the usual trade bait of Engvall, Kerfoot, Mikheyev, and Dermott.
There's also the fact that the Leafs can exceed the salary cap by 10% until the regular season starts, so there is still some flexibility in considering free agent options. It's just a matter of quality when it comes to who is still available, and arguably yesterday with the signing of @Tomas Tatar, the last best free agent is off the board, and it's time to just scoop up whatever crap is left. Crap being somewhat relative, as a couple of these players aren't bad, but could come in at significantly reduced rates.
Here are some players that stand out as interesting options:
@James Neal- W
It's probably not ideal to start out with an Oilers buyout. The thing with Neal is he's 6'3, is somewhat of a physical/net presence, and at times has been a decent complimentary player in the top six. At 33 it seems unlikely that the Leafs are going to teach him how to skate, and his struggles in recovering from COVID were noted and noticed.
All of that said, Neal is one year removed from 19 goals in 55 games. And despite only having 1 good season in the last three, there is a lot to like about Neal's offensive outputs in the seasons preceding those. If Neal is willing to come in at a bargain, he'd be a low risk, but it's also entirely likely that Neal would rather take a pro tryout offer somewhere and make a case for why he deserves more than the league minimum.
@Zach Parise- W
We'll stick with the buyout players, and take a look at Parise. It's pretty much a lock that Parise is heading to Long Island, and the same can probably be said of free agent targets like Casey Cizikas, Travis Zajac, and Kyle Palmieri, but until that time, let's talk Parise.
Parise is decidedly more skilled than Neal, but lacks the size of Neal. His outputs are marginally better and his recent history preferable, but he's also likely to cost more. In the event that Lou Lamoriello isn't trying to get his band back together, Parise might be an option to explore in the late days of summer.
@Jason Demers- D
Demers has been rumoured to Toronto since the early days of Corsi acceptance. Demers has always been a strong possession player who is a decent fit in a middle pairing and a huge get for a bottom pairing. His injury history raises some concerns, but adding a Brodie-lite to the lineup, even part time, isn't a bad option. The biggest issue with pursuing Demers is that he'd instantly be taking a spot away from one of Sandin, Liljegren, Dermott, or Menell, all players the Leafs have to be curious about at this point. Given that most of the current Leafs options are waivers exempt, it wouldn't be the worst thing to look at someone like Demers.
@Jordie Benn- D
Assuming the Leafs are missing what they had in @Zach Bogosian, Benn might be the best option for 6/7D who plays with a physical edge. He can eat minutes when he needs to, he's the prototypical penalty killer, and punch the occasional face. While none of this is a priority focus for the Leafs, he's an interesting depth acquisition that satisfies a niche need.
@Sami Vatanen- D
Much like Demers, it seems necessary to bring up Vatanen whenever speculating on defensive vacancies for the Leafs. Vatanen would give the Leafs another offensive, puck moving option, but his defense is questionable. He didn't find himself a fit in Carolina, where Assistant Coach Dean Chynoweth just arrived from, so that's not going to be an endorsement, and at this point it might be better just to move on from the idea of the Leafs and Vatanen ever getting together.
@Ryan Donato- F
The Leafs have added two other restricted free agents who weren't qualified, so why not add a third? Especially a third with ties to Boston. The joy we'd feel as Bruins cast offs help take down the very team that haunts us, or the other narrative, where we learn why the Bruins didn't qualify Ritchie and Kase, and why Donato was dealt to San Jose and they didn't qualify him.
No matter the narrative, Donato is a bit younger, and like a couple of others on this list is just one season removed from some decent hockey. If the Leafs aren't going to invest in one top six forward, they might be best to keep on swinging on players who could still step up and grab that role.
@Nikita Gusev- W
Sigh. Here's the inevitable tiny winger recommendation. And while it's much more likely we see Gusev head back to Russia than take a bargain deal in the NHL, the 5'9 winger is one year removed from a 44 point season in 66 games played. That's pretty solid second line numbers. One that might allow the Leafs to sprinkle some more skill around the lineup and have a dangerous offensive group every shift.
On the other hand, he's small, and if you don't feel that Ritchie, Kampf, Kase, and Bunting have added enough "jam", adding another offense only player isn't going to have much appeal.
@Mark Jankowski- C
If the priority is for the Leafs to find forwards who aren't afraid of playing defensive hockey, Jankowski might be one of the better options. He's got a bit of physicality to his game, and can certainly serve in a penalty killing role as well, but it's hard to make a case for Jankowski over in house options like Engvall and Brooks. At some point you have to use your own people, but that doesn't mean you can't bring in some competition for them.
@Tyler Bozak- C
It's worth noting that I was not a fan of Bozak during his time with the Leafs. That said, I do think my distaste for him did distract me from the fact that he was a decent offensive center, and had some value in his own zone as well. Now a bit older, Bozak is playing a lot more like what I said Bozak was, but I've also warmed up to the idea of having a okay-ish center who can add depth to a position that can always use more options.
@Alex Galchenyuk- F
I mean, at this point what is the harm in bringing him back?
The Leafs have used him absolutely everywhere in their forward group and they can probably continue to do the same next season, if Galchenyuk is interested.
| | | | | | | | |
| --- | --- | --- | --- | --- | --- | --- | --- |
| Player | GP | ATOI | G | P | BS | Hits | CF% |
| Nikita Gusev | 31 | 14:21 | 4 | 10 | 1 | 4 | 56.6 |
| Sami Vatanen | 39 | 17:01 | 2 | 6 | 49 | 27 | 52.1 |
| Jordie Benn | 39 | 14:45 | 1 | 10 | 51 | 19 | 50.8 |
| Jason Demers | 41 | 17:14 | 0 | 4 | 30 | 69 | 50.0 |
| Alex Galchenyuk | 34 | 12:42 | 5 | 13 | 10 | 44 | 49.1 |
| James Neal | 29 | 12:06 | 5 | 10 | 6 | 29 | 48.6 |
| Ryan Donato | 50 | 12:37 | 6 | 20 | 21 | 50 | 47.0 |
| Mark Jankowski | 45 | 10:43 | 4 | 11 | 21 | 35 | 44.7 |
| Zach Parise | 45 | 13:57 | 7 | 18 | 20 | 18 | 43.4 |
| Tyler Bozak | 31 | 14:55 | 5 | 17 | 20 | 17 | 42.9 |
While I don't suspect anyone will be too upset if they miss out on any of these free agents, so of the options do serve a purpose. Gusev, Demers, and Donato might be the best options at this point, but continuing the Alex Galchenyuk experiment also has some appeal. Beyond that, it's hard to make a case for putting these players ahead of players like Adam Brooks, Pierre Engvall or Ilya Mikheyev. Or on defense giving the kids a chance or playing Dermott makes more sense as well.
That said, if there's a way of increasing depth without losing the players the Leafs have, that could be beneficial in a year where the Leafs might not want to deal futures at the trade deadline.