Potential Leafs training camp stand outs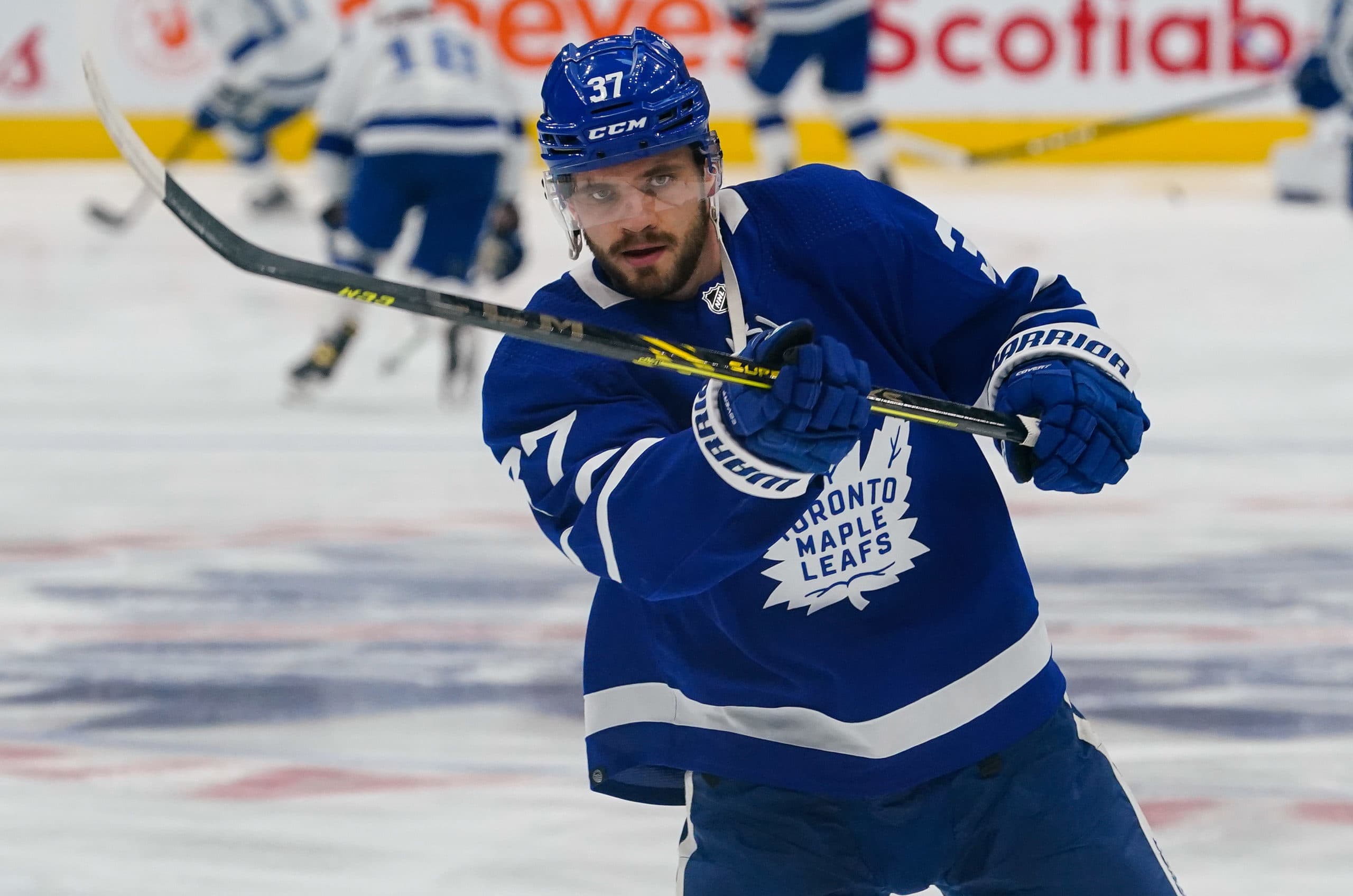 Photo credit:John E. Sokolowski-USA TODAY Sports
It's been a while since we've done a TLN Roundtable question and since we have a number of new writers coming on board this month, this is an opportunity to introduce a few of them to you as well via their response to the following question: "whom do you expect to stand out at training camp?"
Jaden Ho
Zach Aston-Reese is going to come into training camp really motivated. After waiting all summer to get a team to take a chance on him, he will want to prove people wrong this fall. As a player on a PTO, he's also going to be fighting for an NHL spot, so he should have no shortage of motivation and drive to impress during training camp this year. He's been a defence-first analytical darling for the past few seasons in Pittsburgh and Anaheim, but I wouldn't be surprised if he had a David Kampf-Esque offensive breakout starting at camp with the Leafs.
Bennett Jull
Timothy Liljegren has the potential to cement himself as a top 4 option this year. Can we say with certainty that Justin Holl will be a Maple Leaf all year? It's obvious that changes are still coming for the Maple Leafs lineup, and Holl's name is right near the top of possible players to be shipped out. That would leave a glaring holl on the right size of the defence (sorry I couldn't help myself). We have all seen glimpses of Liljegren's potential. Perhaps more time alongside his preferred partner from last year, Mark Giordano, enables him to comfortably assert himself as a d-man capable of playing more meaningful minutes. With his contract now in the rearview, his focus should strictly be on proving his worth as a more dependable and reliable option. Keep an eye on Lily in training camp.
James Reeve
For better or worse, it will be hard not to notice the performances of Matt Murray between the pipes. The two-time Stanley Cup champion joins the Leafs hoping to regain the performances seen during his early career, and all eyes will be on him from the moment camp opens. A positive showing throughout will undoubtedly give fans more confidence, and higher hopes, for the season ahead but if there are any signs of rust or subpar performances, it will make for a tense start to his career in Toronto, especially with Ilya Samsonov breathing down his neck. Both will be determined to prove they can perform at a higher level in the NHL once again, but it will be Murray who has the most eyes on him.
Nick Barden
This is Nick Robertson's year to shine.

The 21-year-old sat out for a lot of last season with a leg injury but was able to make the most of his return, scoring at a 40-goal pace with the Marlies. At some point there has to be some positives for him, and I think a great training camp will be one of them.

Depending on what happens with Rasmus Sandin, there could be a player shipped out at the end of it all. In turn, that could work out in Robertson's favour, allowing himself to be inserted into the Maple Leafs' opening night lineup. He has all the abilities to be a force in the NHL, it's just whether or not he'll be able to do it on a consistent basis.
Michael Mazzei
Pontus Holmberg has all the makings to turn some heads at training camp. He is fresh off a productive season in the SHL where he finished just under a point per game and got to play some games with the Marlies. Not a bad way to follow up a dominant playoff run the year prior where he helped guide Vaxjo Lakers to the SHL championship and won their equivalent to the Conn Smythe Trophy with 14 points in 14 games. If there is ever an opportunity to earn a spot in the NHL, it is now. And quite frankly, the Leafs will need successes like him to earn a promotion to the big league because the continued pipeline of talent has played a big factor in playoff success (ie: Tampa Bay, Colorado). I would definitely keep an eye on Holmberg throughout camp and the preseason.
Scott Ony
I expect both Matt Murray and Ilya Samsonov to have strong camps.  They have heard the negative talk surrounding them the last couple of seasons and throughout the summer. While the job is likely Murray's to lose, Samsonov is still quite young for a goaltender and could have his best years ahead of him. It should be a competitive battle between the two, leading to an impressive display of goaltending throughout September and into the regular season. It's always a good thing to have two goalies who can push each other to be at their best and battle for starts.
Nick Richard
Timothy Liljegren broke out and established himself as an everyday NHLer last season and I expect him to continue to build upon that when training camp gets going. His season may not have been quite as stellar as his underlying metrics would have you believe but he acquitted himself quite well in his first full season with the Leafs. Things really seemed to come together for him when he was paired with Mark Giordano after the trade deadline and while there is a good chance he begins camp in that same spot, I think there is some upward mobility for him in this lineup. TJ Brodie is inarguably the Leafs' best right side defenseman but if the coaching staff decides to go back to what we saw in the playoffs with Brodie lined up alongside Jake Muzzin, the right side job on the top pairing with Morgan Rielly is there for the taking. Given the salary cap restraints the team currently faces, the team's only other right handed shot on the blue line, Justin Holl, could end up being moved before the season opener which would only open the door further for Liljegren to claim a spot up the lineup. We'll have to see how it all shakes out starting next week but Liljegren is a player I'll be keeping my eye on.
Jon Steitzer
I was planning on answering Pontus Holmberg, but Michael beat me to it. So I'll go with my second choice and go with Calle Jarnkrok. I'm not sure in what way I'm expecting Jarnkrok to stand out, whether it's going to be based on Sheldon Keefe's deployment of him (I'm curious if he'll see time at center or if he'll see time on Tavares' wing) or if he'll stand out by making the Leafs bottom six even tougher to play with, but Jarnkrok is my choice assuming it's possible to stand out by playing a generally boring type of hockey.
Tell us your pick for training camp stand outs in the comments below.