Prepping for a Pierre Engvall REVENGE GAME: Leafs Morning Take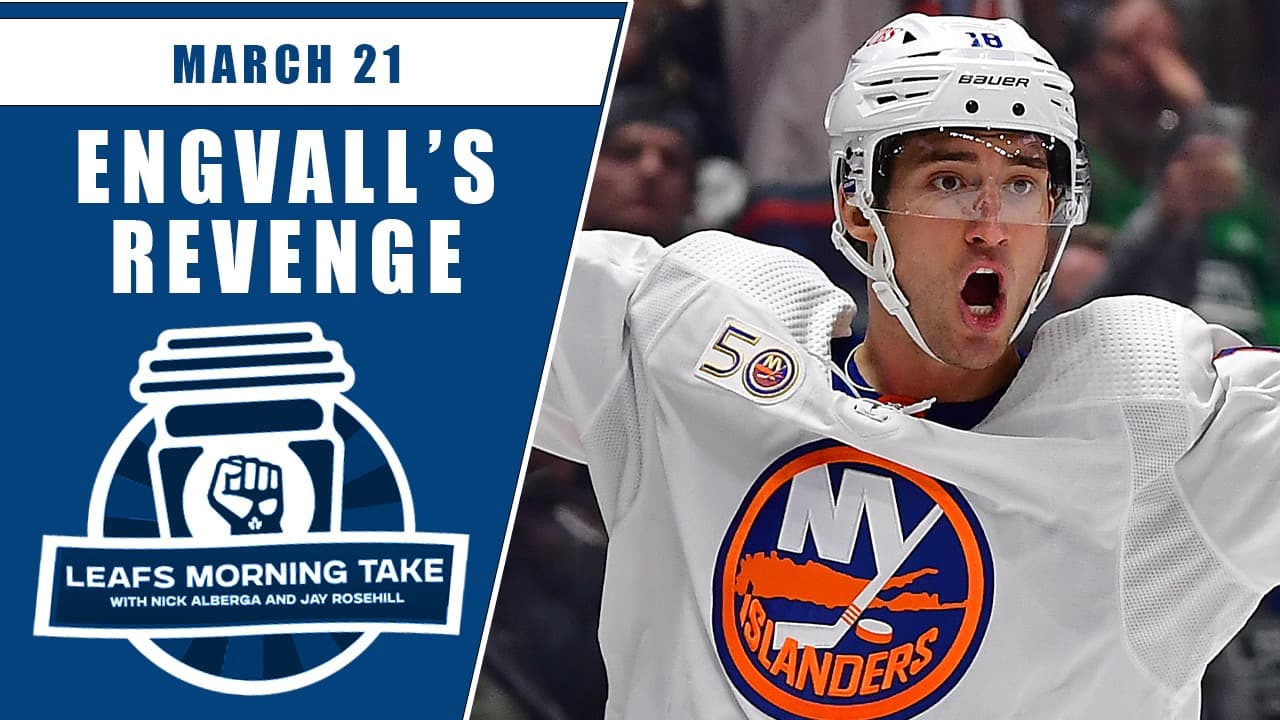 Brace yourselves for the Pierre Engvall REVENGE GAME.
Coming off a successful weekend, stop No. 2 on Toronto's five-game road trip takes them to UBS Arena on Long Island tonight to tangle with the New York Islanders.
After that, we dove into the load management conversation. Mark Giordano sat on Saturday; T.J. Brodie won't play tonight after blocking a shot over the weekend. Personally, I think it's the right approach. Keep everyone fresh and healthy for Tampa in Round 1. Makes sense.
Speaking of which, at this point, I think Sheldon Keefe has tried every combination possible up front and, on the blue line. Is it too much tinkering? I asked Rosey. Also, we discussed William Nylander, who has two goals in his past 10 outings. Like it or not, the 35-goal scorer will start tonight's game on the third line with Bobby McMann and Sam Lafferty.
Be sure to join us on Wednesday at 11 AM ET for a full recap of Leafs/Islanders.