Prepping for the Jack Campbell video tribute on Saturday night: Leafs Morning Take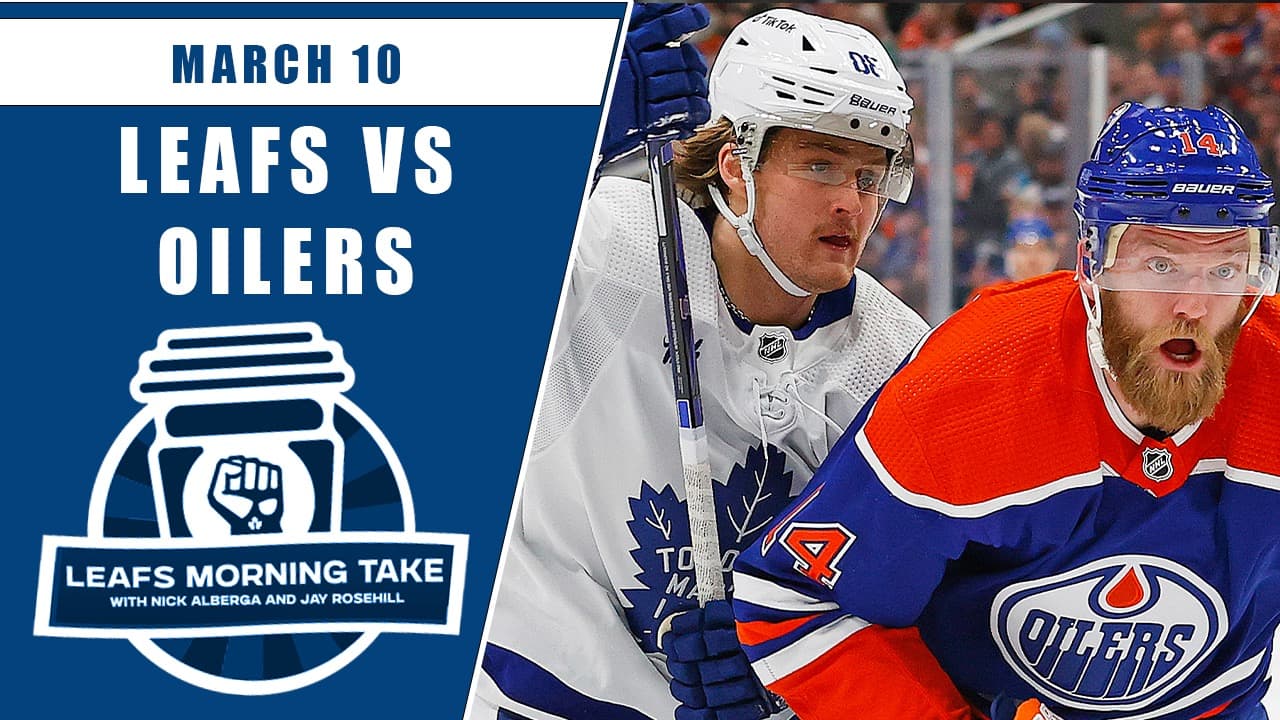 T-minus one more sleep until the Maple Leafs are back in action.
And they better be ready.
That's because Connor McDavid and company will visit Scotiabank Arena on Saturday night.
Of course, the Leafs will try to avenge that ugly 5-2 loss in Edmonton back on March 1
st
. Not for anything, but I think we really showcased our versatility on the
Friday edition of Leafs Morning Take
.
We kicked off the show by previewing the Hockey Night in Canada matchup. Toronto's been off since Tuesday night when they capped off a five-game road trip with a 4-3 victory in New Jersey. Meantime, Edmonton's coming in hot after an impressive 3-2 regulation win in Boston. This should be fun.
Additionally, we discussed Jack Campbell and Kyle Dubas' wise decision to move on from him last summer. He'll get his video tribute tomorrow night, but having said that, he'll likely watch it from the bench. Stuart Skinner is Edmonton's No. 1 right now, and it's not even close.
Lastly, powered by our friends over
PointsBet Canada
, we debated whether we would ever see Connor McDavid dawn a Maple Leafs jersey. Never say never, right?
Talk on Monday at 11 AM ET when we recap Leafs/Oilers plus look ahead to a busy four-game week for Toronto.