Previewing Leafs/Sharks, plus Pro Poker Legend Daniel Negreanu drops by: Leafs Morning Take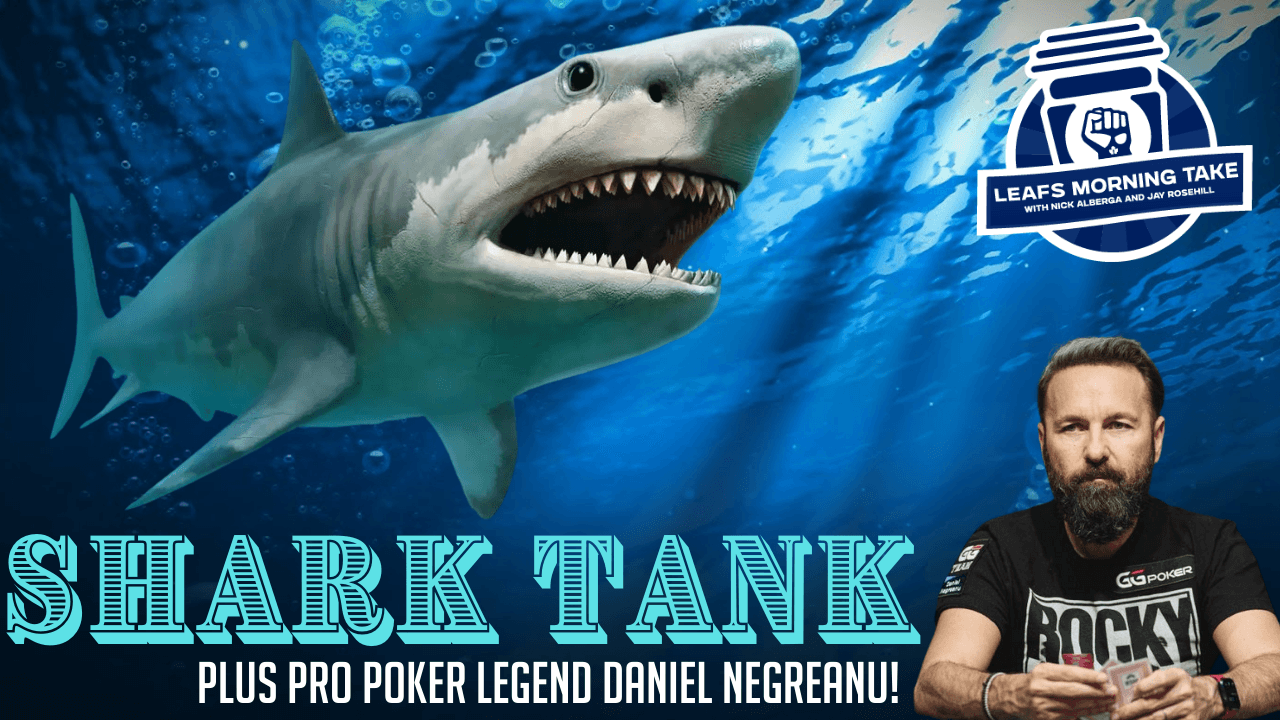 FINALLY, and I mean finally, it's a Leafs game day. Can I get a hallelujah?
After a two-day hiatus, Toronto will be back in action tonight when they visit the San Jose Sharks.
On Wednesday, Sheldon Keefe announced that Erik Källgren and not the red-hot Ilya Samsonov will start in goal for this one. Agree, or disagree? Unsurprisingly, that sparked a spirited discussion on today's edition of
Leafs Morning Take
. What's the rationale behind the decision? It's weird.
In addition to attacking the goalie conundrum, Jay and I discussed the new look lines from practice on Wednesday.
If this is what Keefe elects to roll with tonight, it means the second line (Robertson-Tavares-Nylander) will be the only trio rolled over from Monday night's loss in Vegas. If these changes get the offence and team going, then whatever.
Meantime, we were fortunate enough to have Pro Poker Legend & big-time Leafs/Golden Knights fan Daniel Negreanu on today's show. He's buddies with Phil Kessel, so naturally, we talked about the NHL's new ironman. Suffice it is to say, Negreanu's never been short on opinion, he always brings the heat!
Please join us on Friday at 11 a.m. ET as we tie a bow on another week! We'll recap Leafs/Sharks plus get you set for Toronto's back-to-back in SoCal this weekend.
Don't forget to subscribe, like, and leave us a review wherever you're checking us out!