Putting the Leafs prospects into tiers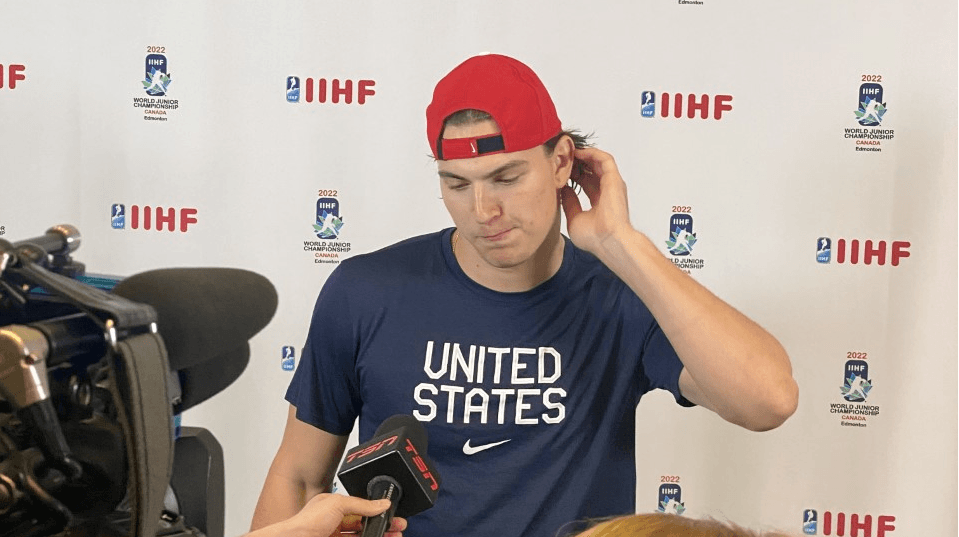 Photo credit:Jon Steitzer
After almost a month of counting down the top 20 prospects, looking at the honourable mentions, and the straight up participants, the TLN Prospect Rankings for 2022 came to a close yesterday with Matthew Knies grabbing the number one spot this year. It isn't without some debate, as Knies' recent early exit from the World Juniors tournament and going goalless in those five games certainly didn't gave him a favourable recency bias.
Before going any further I want to thank Nick Richard, Kyle Cushman, and Nick Barden for their tireless work in creating these prospect write-ups. I think they like doing these, but by the time we near the top five it has to start feeling like work, and I appreciate the work they put in. You can find links to all of the profiles on the players below.
Now I have the luxury of coming in and mopping up after all their hard work. Rather than any kind of deep analysis, I get to simply sort the players and put them into tiers based on what their upside looks like, and how close they are to achieving that upside.
The main takeaway from this process is while the Leafs have a fair number of decent, solid prospects who have something to add at the NHL level, the high end talent isn't there like we were used to in the draft lottery days. No elite talents like Matthews and Marner, and no first line talent like Nylander. That's not really meant as a huge slight. Well, it is to some extent. Some additional firsts would potentially give the Leafs a shot at that and trading down to reduce the Leafs shot at high end players on entry level deals seems at odds with their need for a strong supporting cast but no money to spend on it, but here we are.
When it comes to that next group of top six forwards and top four defensemen, the Leafs have a solid pipeline considering the number of picks that have gone out the door in recent years. When the Leafs pick, they seem to be hitting on them well and it doesn't seem to matter which round they are picking in either. The results are consistently there.
That said there are probably a few names that warrant some explaining on there, the first being Matthew Knies.
Knies could very well be thrown onto the Leafs roster tomorrow and he could be a crash and bang power forward that would compliment John Tavares and William Nylander. That said, there are a lot of elements that can still be unlocked from Knies' game. There will be a greater upset when he more confidently reads the play and wants to be the offensive output for the line, not just the forechecker/net presence.
Der-Arguchintsev is another interesting one and one that is born of SDA being a polarizing player amongst our voters. Admittedly I'm not as high on him as the other voters, and I can safely say that's why he's viewed as a longshot for the top six. He's an all or nothing type of player, he'll either add value in that role or he'll be in the AHL or Europe for the rest of his career.
Looking ahead to the 2023 TLN Prospect Rankings, we are going to see some significant changes. On the basis of age, Nick Abruzzese, Pontus Holmberg, Mac Hollowell, and Ryan O'Connell will be out. It's also likely that Nick Robertson and Alex Steeves could reach the games required for us to exclude them too. Throw in the fact that both Filip Kral and Semyon Der-Arguchintsev have expiring contracts and it could be a very new look list aside from Knies, Niemela, and Hirvonen likely to still be staples at the top.
There is also hope that Rodion Amirov can rejoin the list next year. It is promising that he is slated to start working with his KHL team again, but his health is still the focus there, certainly not his status as a prospect.
The Leafs presently hold five draft picks in the 2023 draft, including a 1st and 2 3rds. That will also contribute significantly to a makeover of the list in 2023.