Recapping an improbable weekend + Rear Admiral stops by: Leafs Morning Take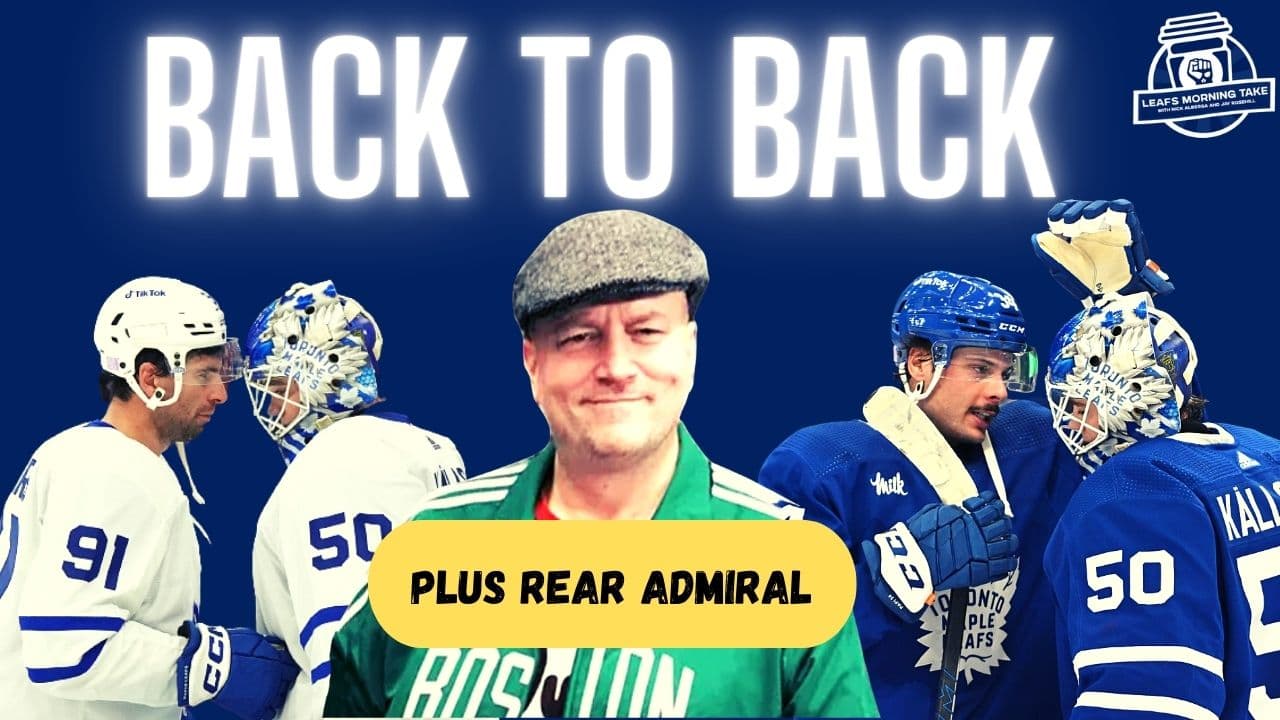 It's official: The sky's no longer falling in Toronto.
At least for now.
What a weekend for the Maple Leafs.
Just like Friday, I flew solo once again for today's edition of
Leafs Morning Take
. Lucky for me however, there was no shortage of material to cover from the past 72 hours. The Leafs swept the back-to-back against Boston and Carolina, and on top of that, Ilya Samsonov went down with a knee injury. Never a dull moment in this market, that's for sure.
Furthermore, it almost goes without saying at this point, but Rosie was all kinds of fired up in his latest 3 Hits With Rosie cameo. Can you believe it's only been a week since the embarrassing loss to Anaheim? Things can change so quickly in the NHL world.
Meantime, Rear Admiral from Spittin' Chiclets dropped by.
We talked some Leafs, Bruins and NHL betting before diving into the Mitchell Miller story. Yeah, not a good look for Cam Neely and company.
Can the Leafs make it four in a row? After two days off, Rosie returns for Tuesday's show (11 AM ET). We'll tee up Leafs & Golden Knights, Vegas has won seven straight games.
Don't forget to subscribe, like, and leave us a review wherever you're checking us out!