Recapping an ugly L to Buffalo: Leafs Morning Take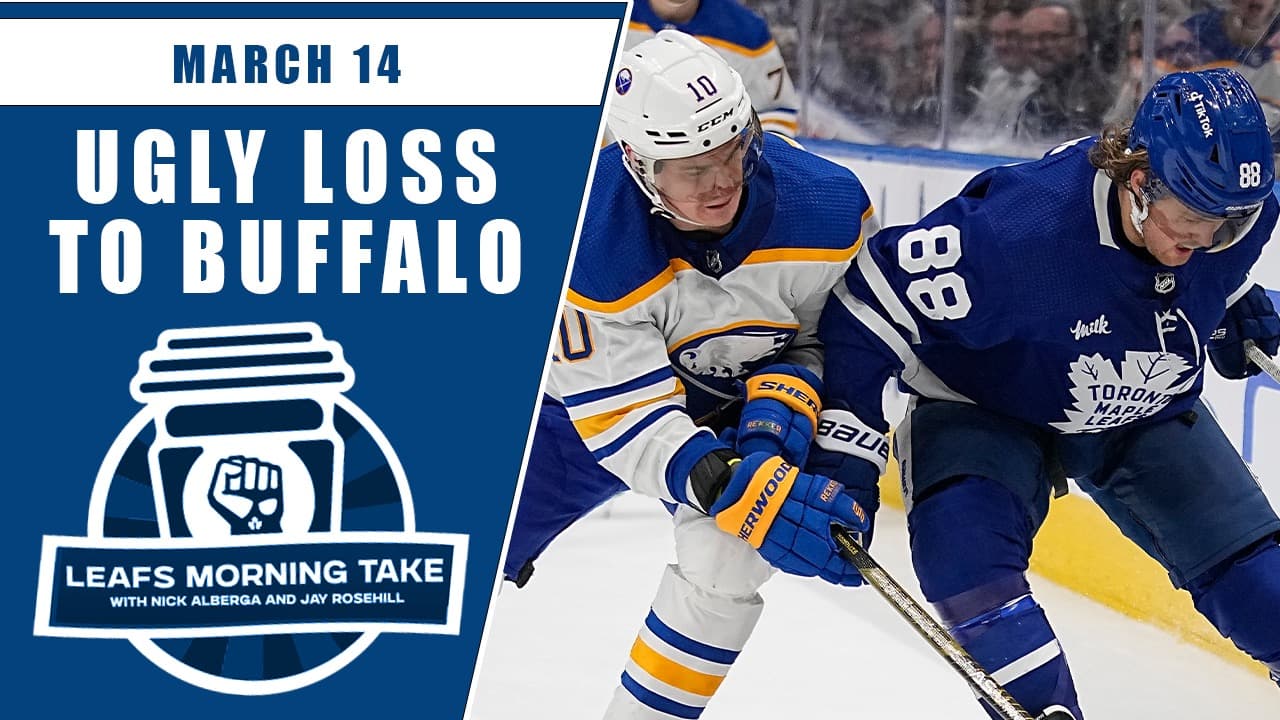 Well, that game sucked.
As we've seen time and time before, the Leafs took their foot off the gas on Monday night at Scotiabank Arena. And full credit to Buffalo for jumping right in there, potting four unanswered goals and hanging on for a crucial 4-3 victory.
Additionally, powered by our friends over
PointsBet Canada
, we got creative with help from our fantastic YouTube chat community. For a team that experimented with Mitch Marner on D, why not move a certain blue liner up front?
Meantime, we hit on the 11/7 configuration, Matt Murray's game since coming back from injury, and the quiet Scotiabank Arena crowd. Can't knock our versatility, right?
Join me on Tuesday at 11 AM ET for a full preview of Leafs/Avalanche. Also, Rosey will drop by for another instalment of 3 Hits With Rosey.