Recapping Next Gen Game + Holiday Grades: Leafs Morning Take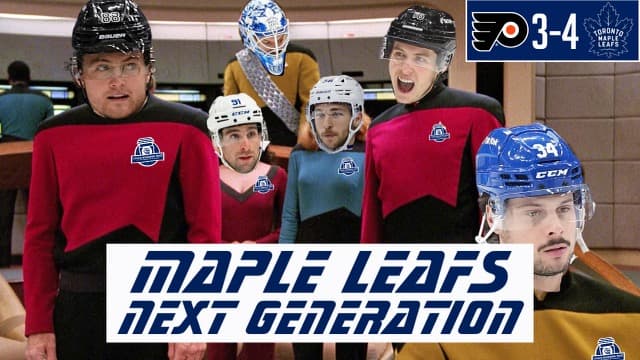 Happy Festivus!
On the heels of another Maple Leafs victory on Thursday afternoon, Rosie and I got together to wrap another week of
Leafs Morning Take
. In addition to talking about the 4-3 victory over Philly, we also gave out some holiday grades for the Leafs. After that, we took a glance at the Atlantic Division standings. Simply put, Toronto doesn't lose, Boston doesn't seem to either, sadly.
Meantime, we kicked off the show by discussing some ground-breaking stuff over at FlamesNation. Shoutout to Boomer, Pinder, and company. They're killing it.
Seriously, what an amazing concept. We might have to challenge them to a drink off, or something. Even if you're not a Flames fan, I'd suggest checking out the
Barn Burner podcast
. Those dudes are extremely entertaining.
Speaking of entertaining, the kids were fired up for the Next Gen game on Thursday afternoon at Scotiabank Arena. Not for anything, but I'd love to see the Leafs take part in more matinee affairs. That said, I know why they don't. It's all about money.
Merry Christmas! We'll be back with you on Tuesday to tee up Leafs/Blues from St. Louis.
Don't forget to subscribe, like, and leave us a review wherever you're checking us out!