Recapping the SOL to STL + Cam Janssen drops by: Leafs Morning Take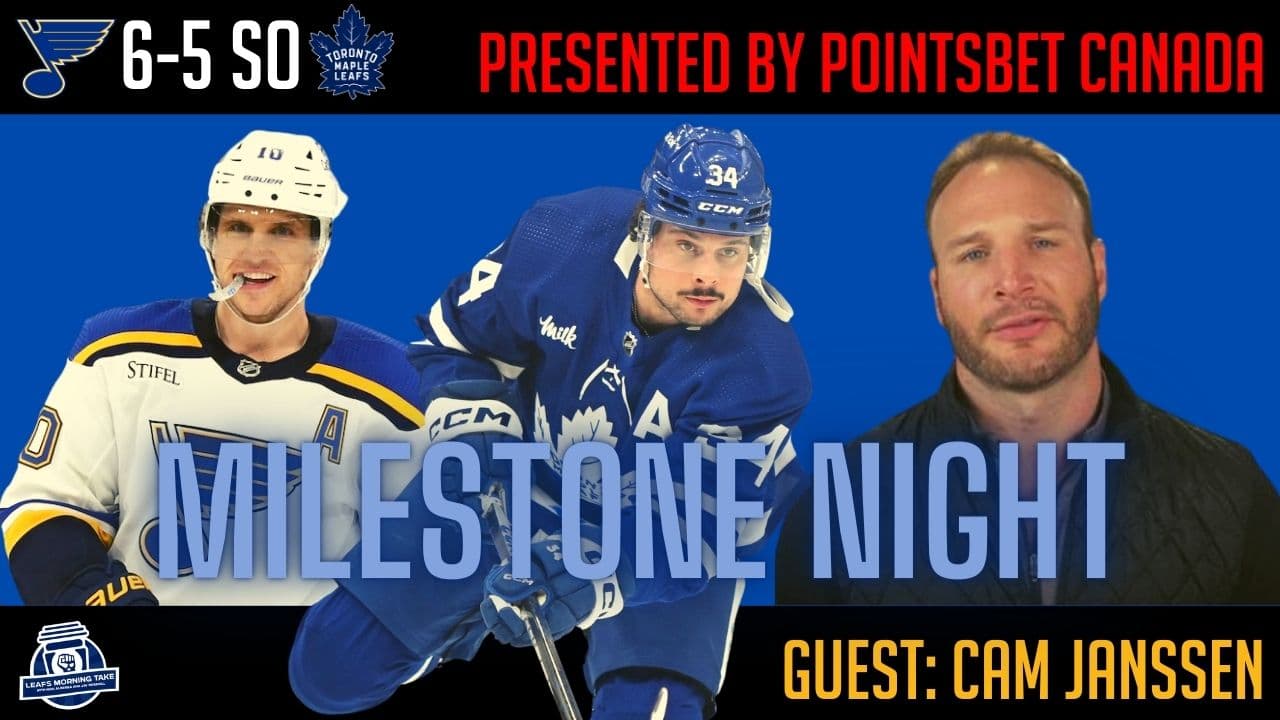 Coming off a wild and crazy night at Scotiabank Arena between the Leafs and Blues, there was no shortage of discussion points on the Wednesday edition of
Leafs Morning Take
.
Rosie's buddy Brayden Schenn potted the shootout winner as St. Louis skated away with a 6-5 victory. Even though the loss snapped Toronto's six game win streak at home, they did extend their point streak at Scotiabank Arena to 11 games. Positives, right? Also, Ilya Samsonov dropped his first game on home ice (9-0-1) of the season —albeit via the shootout. Michael Bunting tallied two goals for the second straight outing and sixth time in his career.
Meantime, former NHL tough guy turned broadcaster covering the St. Louis Blues, Cam Janssen, dropped by for a chat. I asked him if he thought the Leafs could finally break through this season.
Furthermore, with his apple on William Nylander's 22nd of the season, Auston Matthews became the fastest player in Leafs history to 500 points (445 games). Naturally, courtesy our new friends over at
Montana's
, we got back into the GLOAT conversation —which is always fun.
We'll be back with you on Thursday at 11 AM ET to tee up Leafs/Kraken. Plus, the NHL will announce its initial All-Stars tomorrow. We'll talk snubs, baby.
Don't forget to subscribe, like, and leave us a review wherever you're checking us out.