Recapping the weekend split + what's good with Matt Murray?: Leafs Morning Take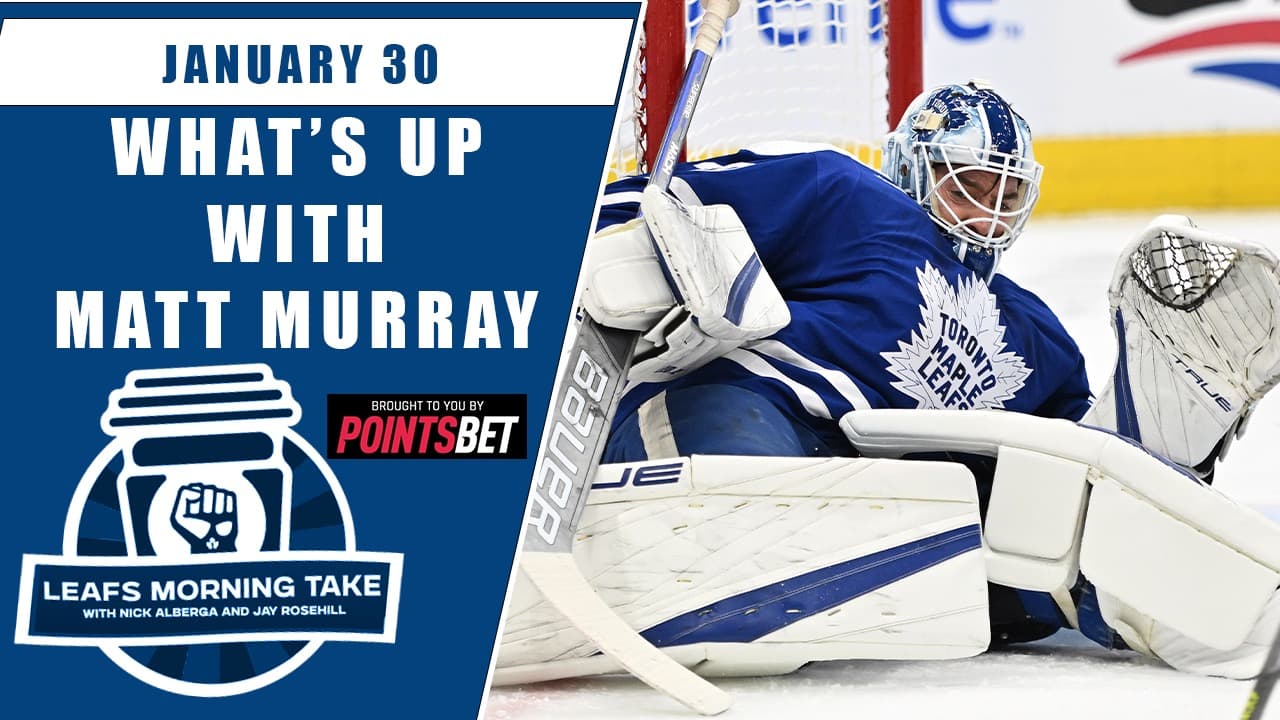 What a weekend.
As most of you know, Rosie and I took in Friday's game from the alumni box at Scotiabank Arena. It was amazing. Naturally, we were consuming some cocktails, so I wasn't as enraged as one would think when it came to the Matt Murray situation. It's all good though, we dissected the entire episode on the Monday edition of
Leafs Morning Take
.
Seriously, it was probably for the best that I had all weekend to stew on that Houdini act.
We kicked off today's show by breaking down Toronto's 5-1 beatdown of the Washington Capitals on Sunday night. Skating in his 1000th NHL game, John Tavares notched two assists. Additionally, Ilya Samsonov, who isn't afraid of playing his former team, made 23 stops to improve to 15-1-1 at Scotiabank Arena. Meantime, T.J. Brodie tallied an assist in his return to the lineup after missing 10 games with a rib injury. Indisputably, the cherry on top to a fantastic night was witnessing Morgan Rielly finally pot his first of the season.
After that, we dove into Friday night's 6-2 loss to Ottawa —at least what we remember from it. For some reason, it feels like it was three weeks ago at this point. At any rate, the Leafs will wrap up their five game homestand on Wednesday night against the Boston Bruins. The B's are winless in three consecutive games for the first time this season.
Join me at 11 AM ET on Tuesday as I continue to dissect the homestand and look ahead to Wednesday night's showdown with Boston. Also, Jay Rosehill will drop by with another instalment of 3 Hits With Rosie.
Don't forget to subscribe, like, and leave us a review wherever you're checking us out.