Report: Leafs' core four players believe they're going to be back together after calls from Shanahan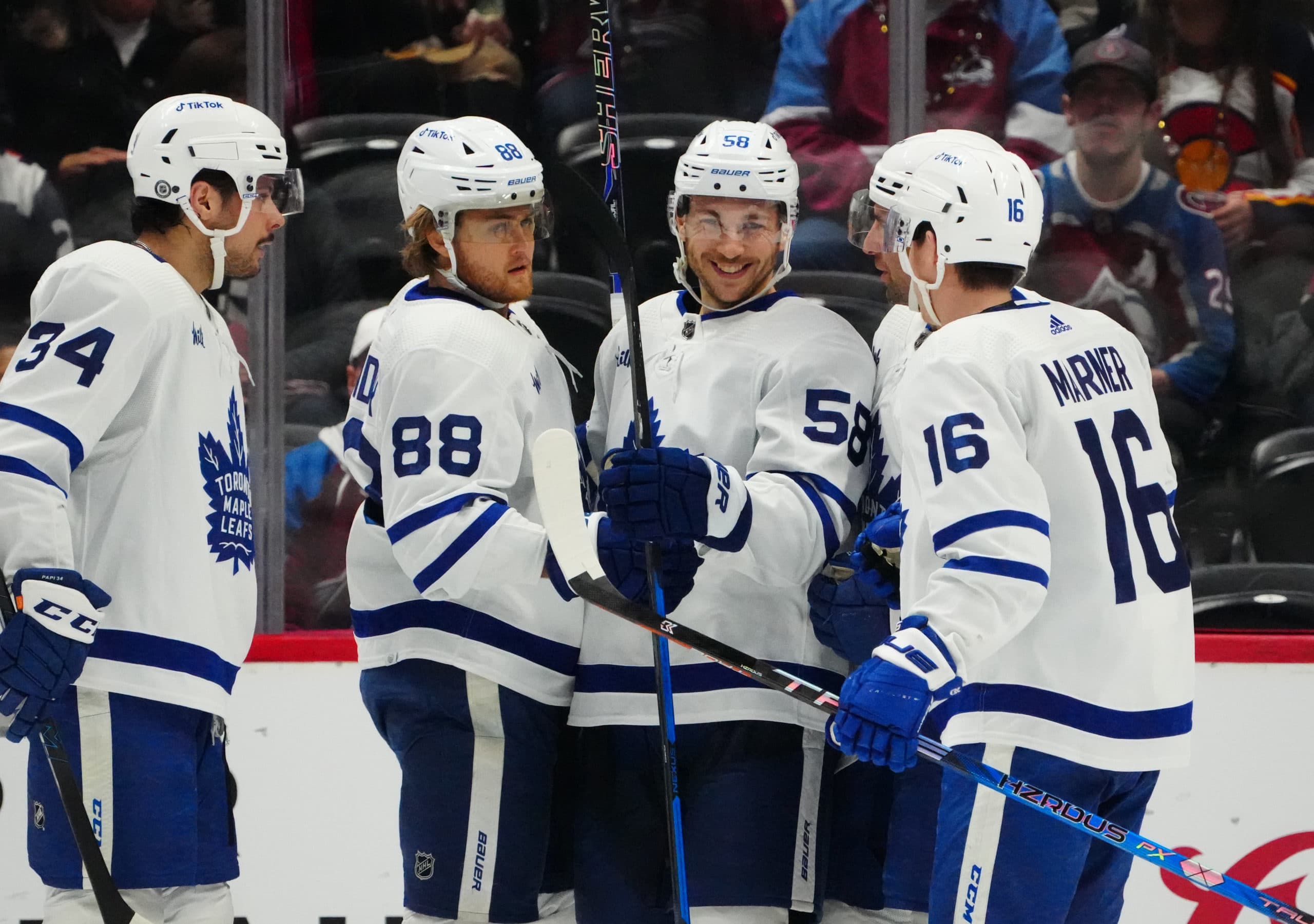 Photo credit:Ron Chenoy-USA TODAY Sports
The Toronto Maple Leafs' core four players don't think they're going anywhere this offseason, according to a report from TSN's Chris Johnston.
Speaking on the Chris Johnston Show, Johnston said the following:
"What's interesting to me is that Brendan Shanahan phoned each of the Leafs' top players to share the

news about Kyle Dubas

, and those players came away from those conversations believing that Brendan Shanahan's intention is to bring the entire core four back.

"Now, that's not written in stone and obviously maybe the new GM has a different perspective on that, but I do think it's interesting that as much as we've focuses on the possibility for change, maybe even the need for change, that those players actually believe that they're going to be back together, at least at this point in time.

"I was a little surprised by that, just because there had been so much talk — and obviously even Kyle Dubas opened the door in his last Monday press conference that everything would be on the table if he was running the team — well Brendan Shanhan's the top voice in the hockey department. I don't know if he gave assurances or promises, we might get into semantics here, but certainly those players I don't think are bracing to be traded now, even [with] as much speculation is out there, it just seems that they believe the organization wants to move forward with them as a core four, so that'll be something to watch."
The Leafs' core four of John Tavares, Auston Matthews, William Nylander, and Mitch Marner combined for 16 goals through 11 games in this year's playoffs. Matthews led the bunch with five goals, while Tavares and Nylander tallied four. Marner recorded two goals to go along with 11 assists.
Do you think the Leafs should keep the core four together? Let us know in the comments section below!