Report: Luke Schenn talking with the Maple Leafs about staying in Toronto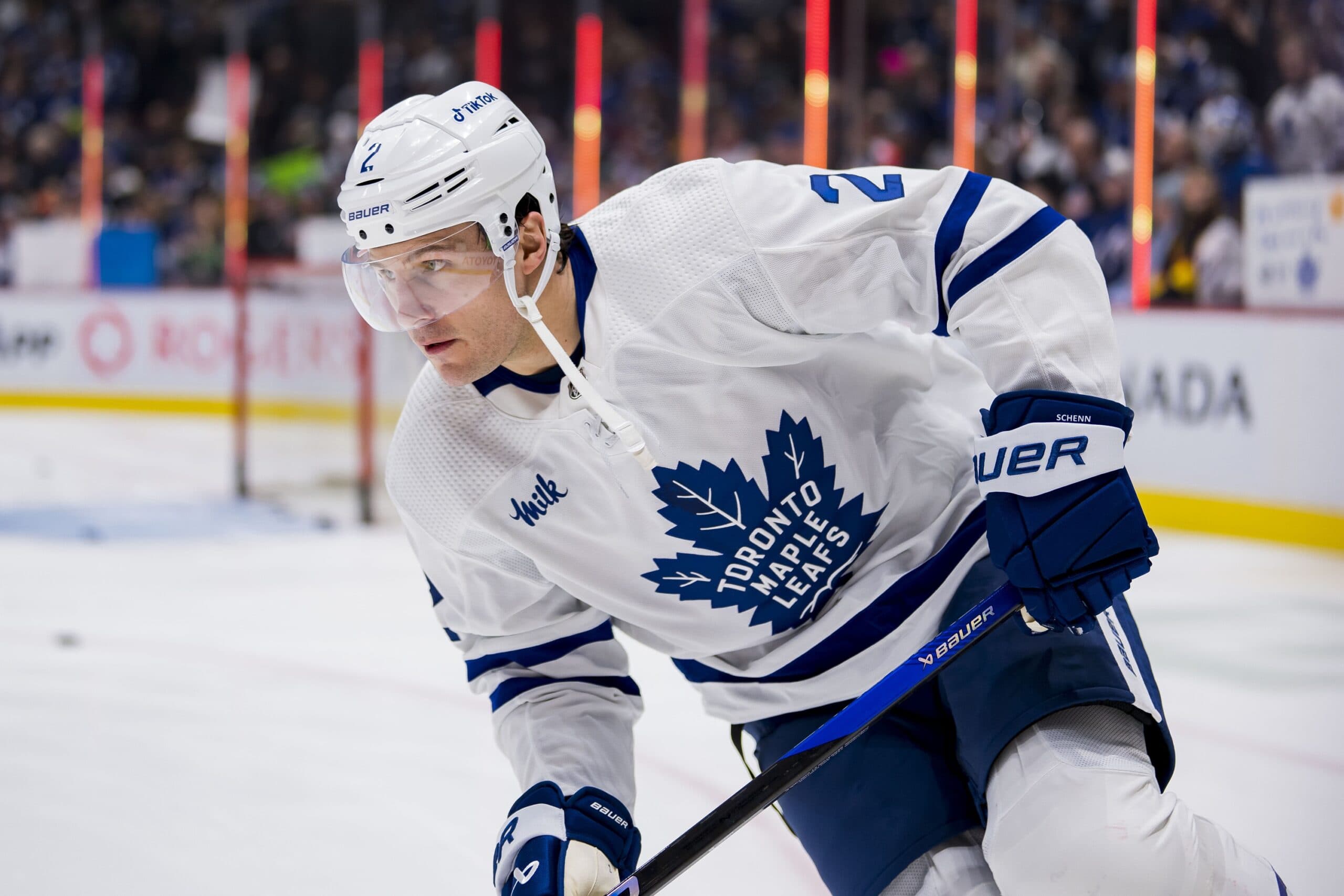 Photo credit:Bob Frid-USA TODAY Sports
Luke Schenn and the Maple Leafs are talking about a contract to keep the defenceman in Toronto, according to Rick Dhaliwal of Donnie and Dhali — The Team.
"An update on Luke Schenn, he is talking with the Maple Leafs about staying in Toronto," said Dhaliwal, a Vancouver-based insider who has had Schenn's agent Ben Hankinson on his show multiple times in the past. "Schenn is obviously going to get a well-deserved bump in pay, but he's also looking for term and some trade protection as well after bouncing around so much the last few years. He's got a young family, he's looking for a more stable situation, you can't blame him. If he gets to July 1st, there's going to be a ton of interest in Luke Schenn.
"I think he got that playoff feel going two rounds," added Dhaliwal. "I think you fight hard to become a UFA and when you do you get to pick and choose, and when you pick and choose, you want to pick a winner."
Dhaliwal added that he thinks Schenn "for sure" wants to stay in Toronto, and that his camp and the Leafs are currently talking. Additionally, Dhaliwal noted Brad Treliving's interest in acquiring Schenn at the deadline while he was still the general manager of the Calgary Flames. This is clearly a player with a high reputation and someone that the Leafs' new GM is a fan of.
The Leafs originally acquired Schenn from the Vancouver Canucks ahead of the March 3rd Trade Deadline. He appeared in all 11 of the Maple Leafs' playoff games, showing an ability to play with just about anyone. He tallied one point in those games while bringing a physical stay-at-home brand of hockey to the Leafs' blueline.