Report: Maple Leafs doubling back on Alex Kerfoot and David Kampf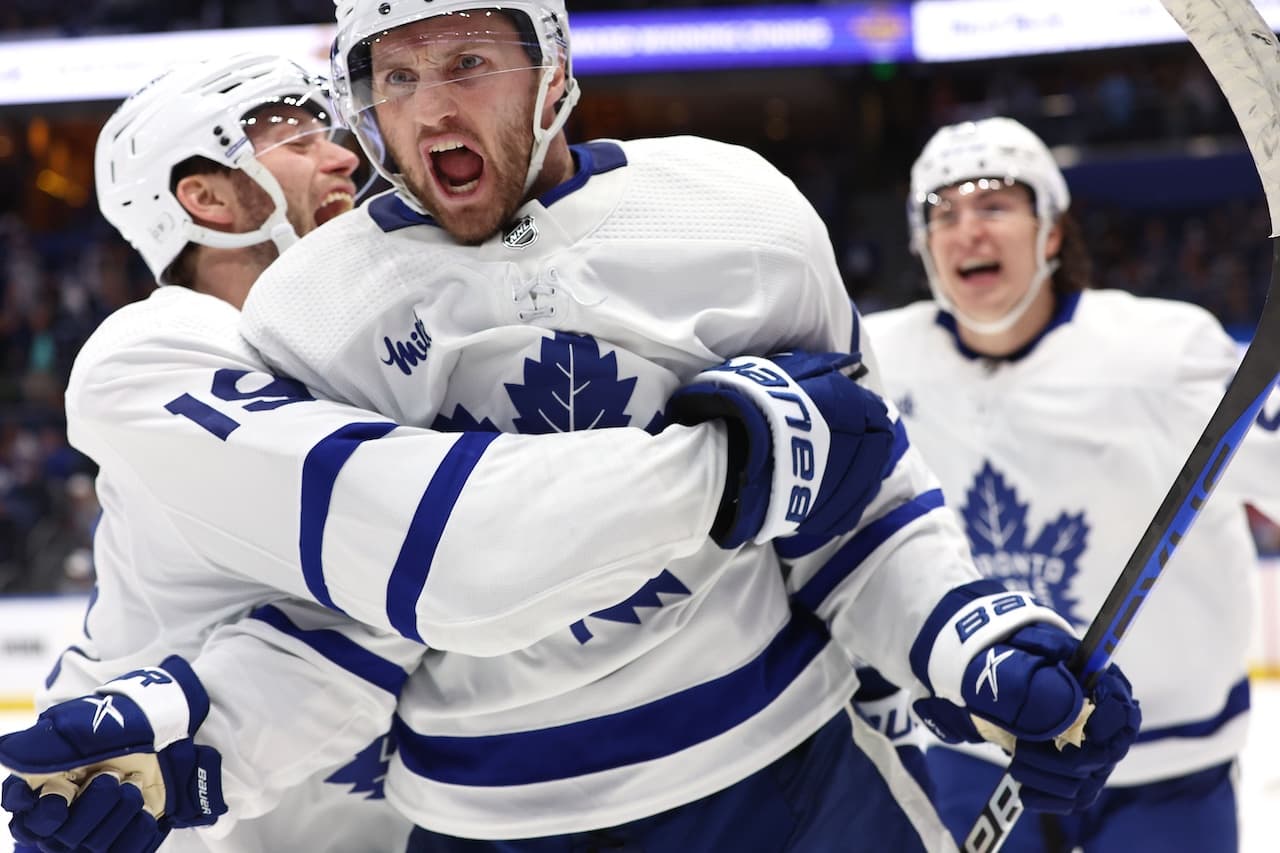 Photo credit:Kim Klement-USA TODAY Sports
Brad Treliving apparently isn't looking to win any popularity contests. While the idea of David Kampf returning doesn't seem to be a controversial one, but Alex Kerfoot is a polarizing player to say the least when it comes to Toronto.
Earlier today Darren Dreger reported on the possible return of one or both of those players:
The focus being placed on David Kampf is a positive to take out of this. He's likely cheaper. He's potentially better based on what the organization deems as their needs, and as a center he adds to an important area of depth for the Leafs. At 28 years old David Kampf still has some hockey left in him. Evolving Hockey projects his contract should be around the $2.2M AAV mark and at about 3 years.
With Pontus Holmberg coming up there might be some redundancy in bringing back Kampf, but that redundancy also equals competition and depth. If Brad Treliving thinks the Leafs can afford to go that route, the move makes sense.
Alex Kerfoot is another case of redundancy. If the Leafs are looking to get bigger and tougher to play against, it's hard to see where he fits into the lineup as time and time again it hasn't looked like the fit comes in the top six. The Leafs have Calle Jarnkrok and Pontus Holmberg who can perform similar tasks, and Sam Lafferty could also be generously lumped into that group as well. Players like Alex Steeves, Nick Abruzzese, and Roni Hirvonen are all other cheap Kerfoot replacement options.
Evolving Hockey projects that Kerfoot could earn a $3.6M AAV contract for the next four years. That probably doesn't sit too well with most Leafs fans and certainly limits what Toronto can explore from an upgrade perspective. Alex Kerfoot on a Calle Jarnkrok type deal might change some perceptions of him however.
By the numbers both Kampf and Kerfoot have offensive deficiencies and if the Leafs wish to continue with a defined offensive top six and defined defensive bottom six, both players could still be fits. Neither player is a physical presence and that has long been something lacking as well and Toronto might want to move in a new direction there.
Given the limited number of quality unrestricted free agents available this summer it doesn't hurt to do some due diligence on the Leafs pending UFAs. If there is a discount that can be had to keep the band together, great. If there is something that creates training camp competition and organizational depth, cool.
I just think the first move of the Treliving era probably shouldn't be re-signing Alex Kerfoot.