Report that Leafs Assistant Coaches are in demand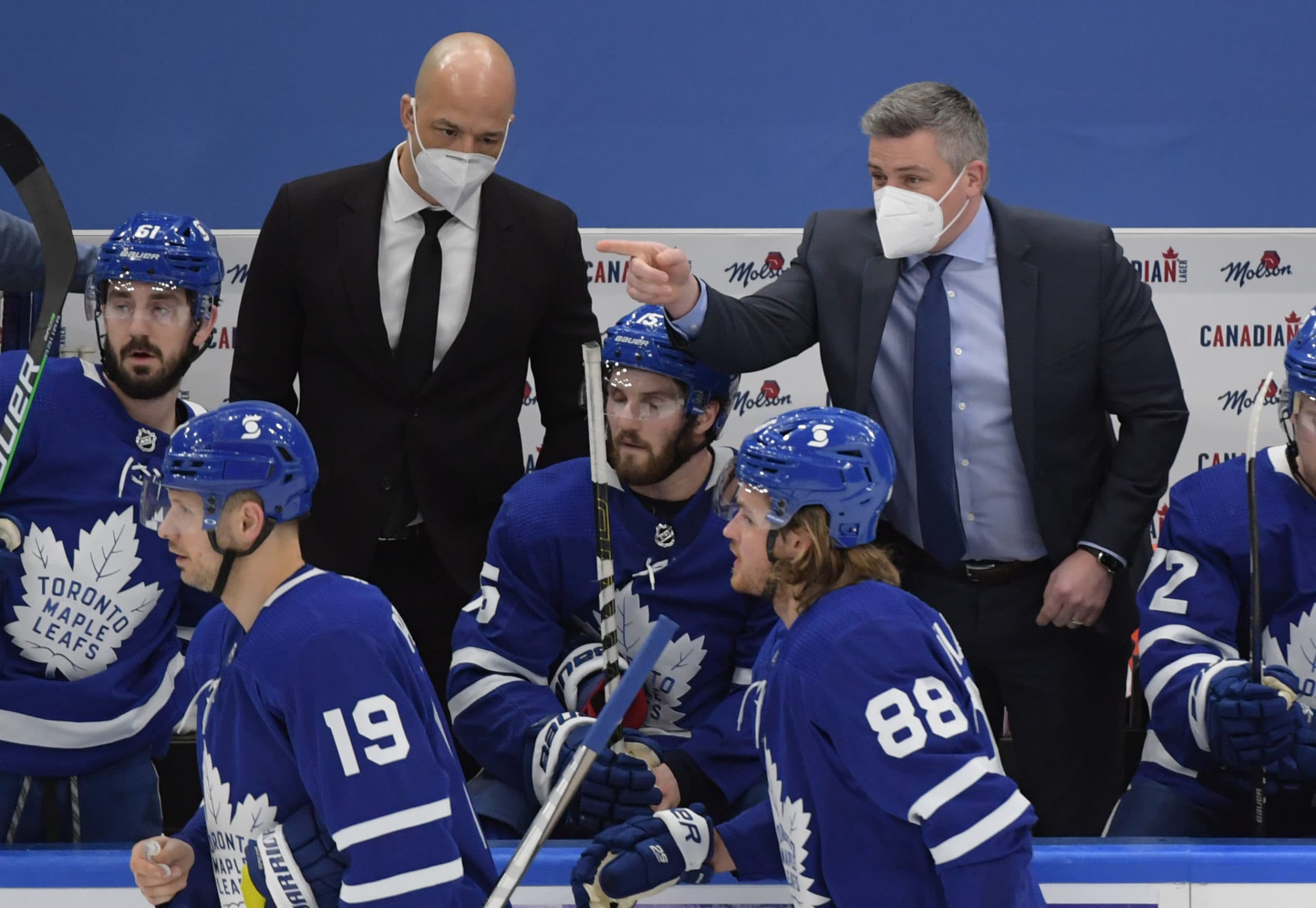 Photo credit:Dan Hamilton-USA TODAY Sports
On the Saturday Headlines segment, Elliotte Friedman shared that teams have asked permission to speak to a couple of the Leafs assistants regarding roles with other clubs. This is interesting because at this point are we particularly attached to any of the Leafs assistants? And while no specifics were really given about who is asking and who is potentially on the way out, it's an opportunity to rehash who the Leafs have and whether they are likely to want to move on.
Manny Malhotra was a highly touted acquisition last offseason, given his success in Vancouver and that fact that he was a good Mississauga boy returning home. Given Malhotra's success as defensive minded forward during his playing days, the fact that he was running the powerplay seemed like he was being miscast, and it certainly showed throughout the majority of the season and the playoffs.
His time with the Leafs probably doesn't do much for him getting a look at the next step in his career, and given the rocky year his preference might be a one and done year and look for an assistant gig elsewhere.
Dave Hakstol is the one assistant left over from the Babcock years, and with his responsibility being defense, last season seemed like a huge feather in his cap, assuming you focus on the regular season. Hakstol is a former Head Coach having held the job with the Flyers and previously being the bench boss at the University of North Dakota. It seems like another head coaching gig might be premature, but I can't shake the fact that he might be a good fit for Arizona, if anywhere.
Paul MacLean is the forgotten coach, as he lives in the sky and not on the bench. If we were to assume that neither Malhotra or Hakstol are going anywhere, perhaps MacLean is looking for an enhanced role elsewhere.
At this point, I think a shuffling of the deckchairs would be well received by most Leafs fans anyway, no matter which one of the coaches is in demand. I'd also wonder if the Leafs would want to consider moving one of their assistants to the Marlies Head Coach role, assuming they'd view that as a preferential gig, as Greg Moore hasn't done much to assert that he's the right man for the job there either.
As for who comes in, assuming someone is on their way out, well… we're probably going to hear a lot about Bruce Boudreau if the Leafs have a job that needs to be filled, but right now that's putting the cart before the horse.
For now we'll wait and see what happens. With a number of head coaching vacancies still open around the league, it remains to be seen what the fall out for other roles will look like.