Robertson in, Timmins a game time decision, and Samsonov is coming soon: Leafs Practice Notes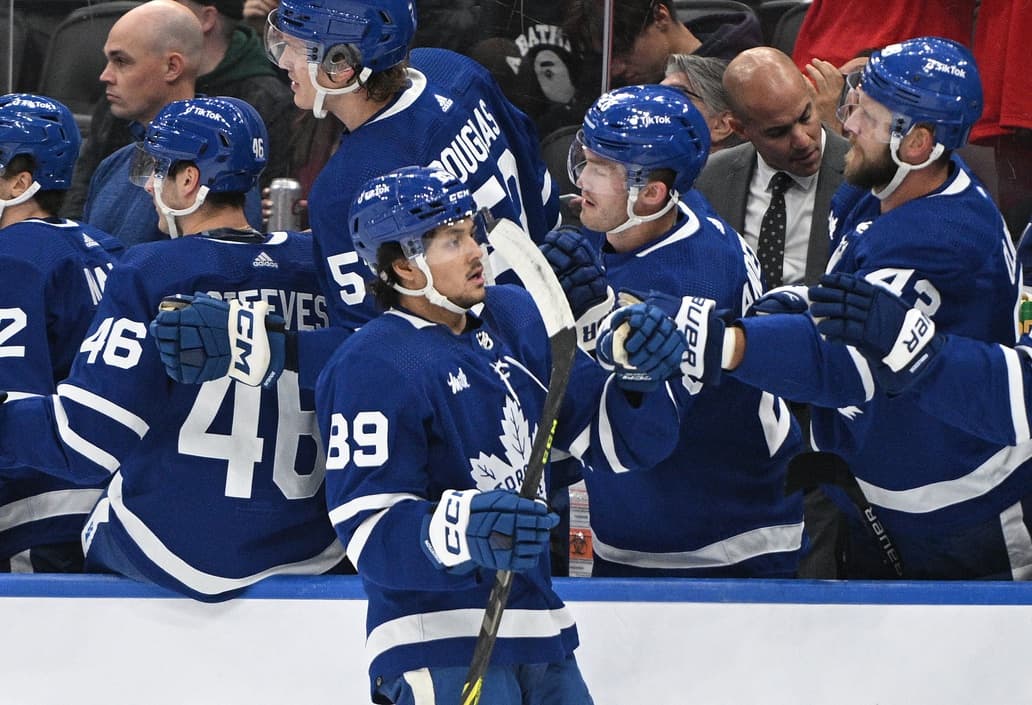 Photo credit:© Dan Hamilton-USA TODAY Sports
The Leafs are back home. I don't think many people expected them to return home on a four game win streak with Marner's point streak still intact, but here they are. And now that they are back in Toronto comes the opportunity to find out about some of the injuries and tinker with the roster as the Leafs now have the benefit of the last line change.
So working through the tweet, we'll start with Samsonov.
Samsonov being day to day instead of week to week at least makes him possible for Saturday. The fact that Murray can get some rest once Samsonov is back in probably means Murray can take that start too if necessary, but I doubt it will take longer than Tuesday's game before we see Samsonov again. The Kallgren era seems to be nearing an end and as much as that's great news, he's been good enough to keep the Leafs winning, so a job well done.
Robertson coming back in makes sense when you consider the Leafs getting the late change at home. It will be a lot easier for Sheldon Keefe to shelter him and while he was taking line rushes with the fourth line, it seems very likely that he will come over the boards in select offensive zone faceoff situations as well replacing players like Jarnkrok or Engvall as desired.
Timmins is the shiny new toy to many of us and it would be great to see get into the Leafs lineup because, let's face it, we're curious about him. We've seen a few games of Mac Hollowell, it would be nice to see if Timmins can be better. Timmins will play with Mete and that makes a lot of sense as the Leafs need to get their absolute best out of their current top four. It will be interesting to see if Timmins does get the occasional shift with Sandin, but it's worth noting that Timmins has played with Mete before as well.
It seems like the Leafs are going with a three player rotation for the time being of Robertson, Malgin, and Simmonds moving through the 12th roster spot. While Malgin has been the best of the bunch over the course of the season, he's also had the most opportunities to play. Malgin's play has dropped off a little bit as of late and having him sit isn't the worst thing.
The Leafs didn't provide an update on TJ Brodie, which is certainly not what you'd want, but the good times have been going on in his absence so no need to hit the panic button yet.
So no real changes other than the addition of Robertson and the possible addition of Timmins.
The Jarnkrok addition to the second line seems to be a positive one, and Kerfoot playing with Holmberg hasn't really brought out anything in Kerfoot's game, but hasn't hurt the performance of Holmberg or Engvall, either.
The Leafs play tomorrow against San Jose at 7pm ET before hitting the road for another short two game road trip.