Robertson, Simmonds, and Mete rejoin the Leafs after Matt Murray was LTIR'd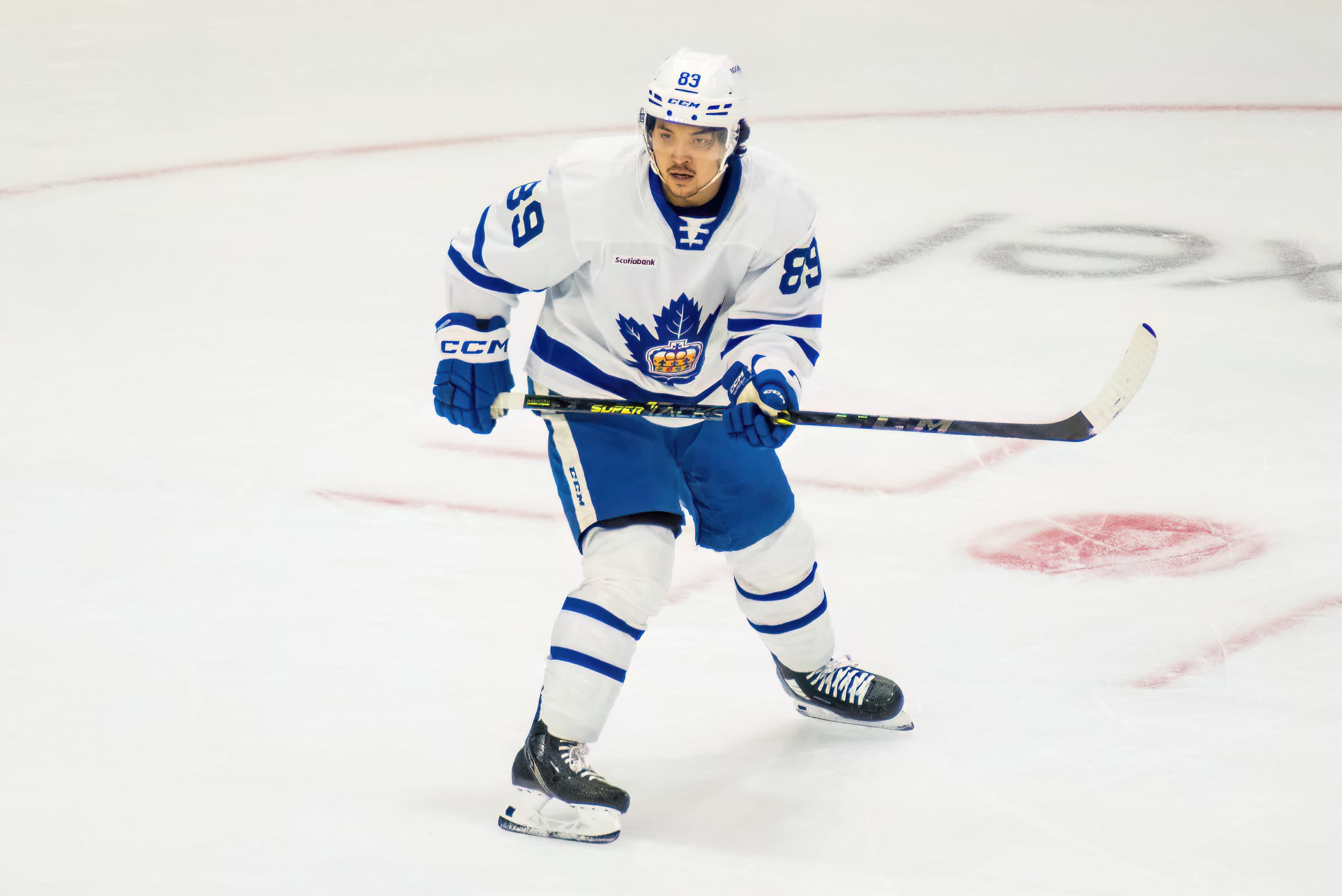 Photo credit:Steven Ellis/The Leafs Nation)
Yesterday the Leafs tended to their immediate need in replacing Matt Murray by recalling Erik Kallgren to the Leafs. Today the Leafs got around to the remaining three available roster spaces and took advantage of the cap relief to recall three of their hardest training camp cuts:
We'll go in the order they've provided us with and start with Victor Mete. Mete had a strong camp and if the money worked out slightly differently he could have been the player sticking around instead of Justin Holl. Of course, Holl and Muzzin are both coming off their best game of the season, but having a 7th defenseman around is certainly beneficial to the Leafs and Mete is the best option at least until Benn and Liljegren are healthy enough to return.
Nick Robertson is really the headliner here and there was no shortage of people disappointed that he didn't get the prestige of making the Leafs out of training camp when you could argue him ahead of Malgin, or even Aube-Kubel. It came down to cap and asset management that sent Robertson to the Marlies. It seems likely that the Leafs will continue rolling with Malgin on the Tavares line, but there are plenty of opportunities to slot Robertson into the bottom six and give him some shifts with the top six throughout the game. The big thing with a player like Robertson is that is only beneficial to recall them if you plan on playing them. If not Monday against Arizona, you can absolutely bank on seeing him play against his brother and the Dallas Stars.
Finally, we have the return of Wayne Simmonds to the Leafs. Simmonds being sent to the AHL was a tough decision and presumably, the Leafs are still looking for suitors that can give Wayne a permanent lineup spot, but the idea of injecting a bit more toughness into the lineup from time to time isn't a bad thing. Simmonds being back around the Leafs team is only a good thing and hopefully, the Leafs make the most of it.
None of these promotions are much of a surprise but still leave Toronto with the biggest challenge of determining what they will do when it comes to their goaltender depth. The Leafs are temporarily sorted out, and the immediate concern isn't there, but the reminder of how quickly their goaltending depth can dissolve and being maxed out on player contracts should mean that Dubas is attempting some proactive changes to the Leafs ready for the next disaster (we've all followed this team long enough to know one is coming.)
For now we'll get to see if the Nick Robertson era is about to start for real and if it is, the Leafs will get some good value in a lineup that could use it.