Robertson's recovery timeline, Engvall gets one game, and Benn skates with the team: Leafs Morning Skate Notes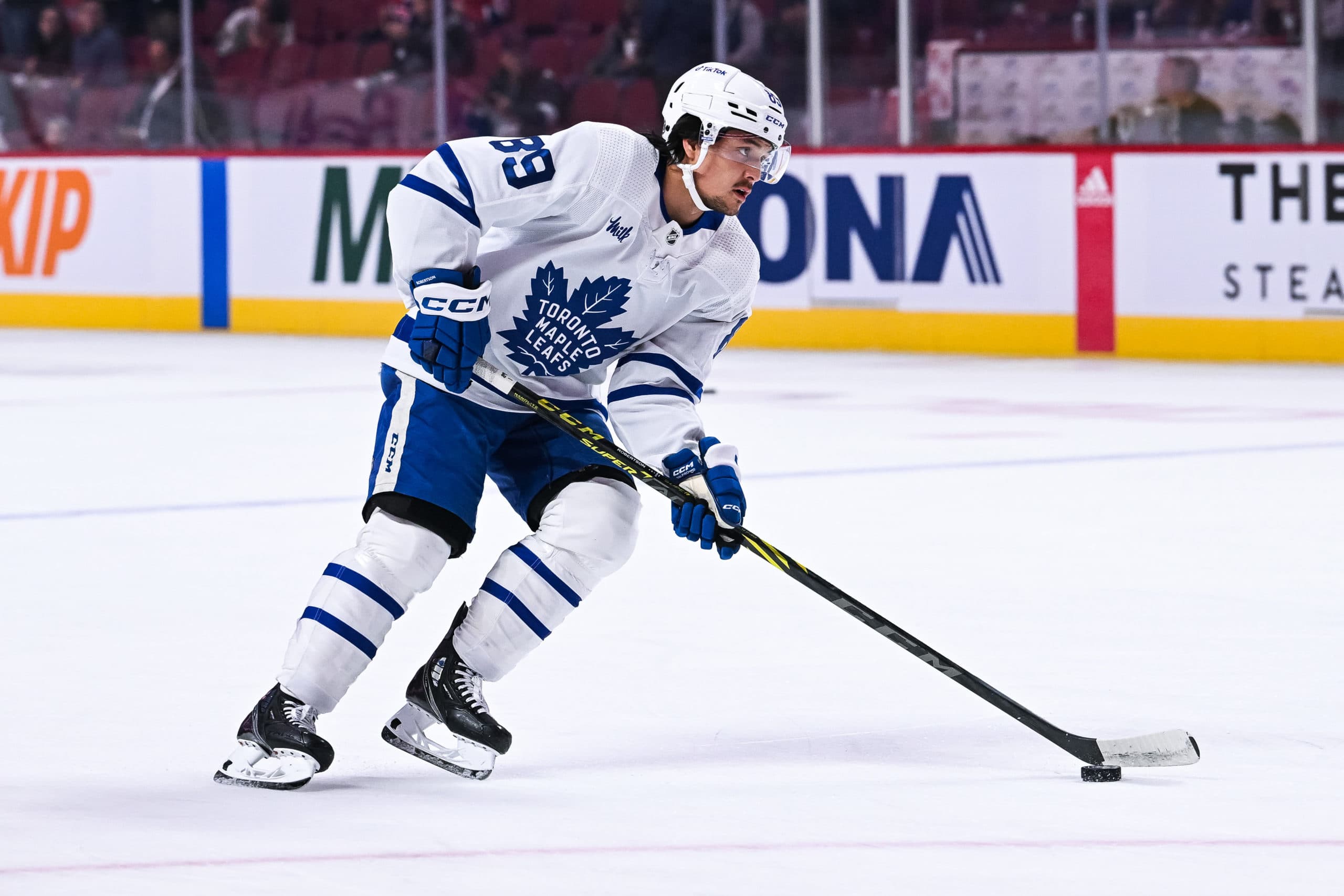 Photo credit:David Kirouac-USA TODAY Sports
There were updates a plenty from the Leafs optional skate this morning, including Sheldon Keefe providing an update on Nick Robertson…
I'm no doctor, but I wonder if surgery is still going to be a part of Robertson's offseason. This is likely the quickest path back to playing for Nick and at this point in his career that might be the priority for him. Robertson being back in the Leafs lineup sooner rather than later also benefits the Leafs as affordable secondary scoring is certainly a need. That also opens the door to a lot new faces auditioning over that time with the Leafs.
Toronto can put Robertson on the LTIR, but right now there isn't a pressing need to do so.
Tonight's game is the only one that Engvall will miss. As I've said previously, I wonder if he'll challenge for Malgin's current spot on the second line as his game is similar to Jarnkrok's who he's ultimately replacing. I guess that puts the pressure on Malgin to deliver tonight.
Another step in the right direction for Benn. It will be interesting to see what this means for the bottom of the Leafs present defensive depth when he's ready to return. Presumably Mac Hollowell will be the first player down as he won't require waivers, but it feels like Conor Timmins might have until Rielly returns to prove his long term value with the Leafs.
Keefe is being consistent with his rotation and both goaltenders will now be sitting after pitching shutouts. Fair and consistent and also giving both of them rest after having injures, makes sense, although I wonder if we'll see Keefe attempt to give them stretches of games at some point as well.
Presumably, this means that Anderson is joining the Kerfoot and Kampf line from yesterday's practice that had Engvall skating on it.
And a bit of a Marlies update as well…
Gaudette likely won't get his chance at the Leafs roster until he serves his time in the AHL.
The Leafs play tonight at 7pm ET against Nazem Kadri and the Flames. The game can be seen on CBC.