Rumour Update: Friedman reporting Leafs interest in Lindholm, Motte, and…Chara?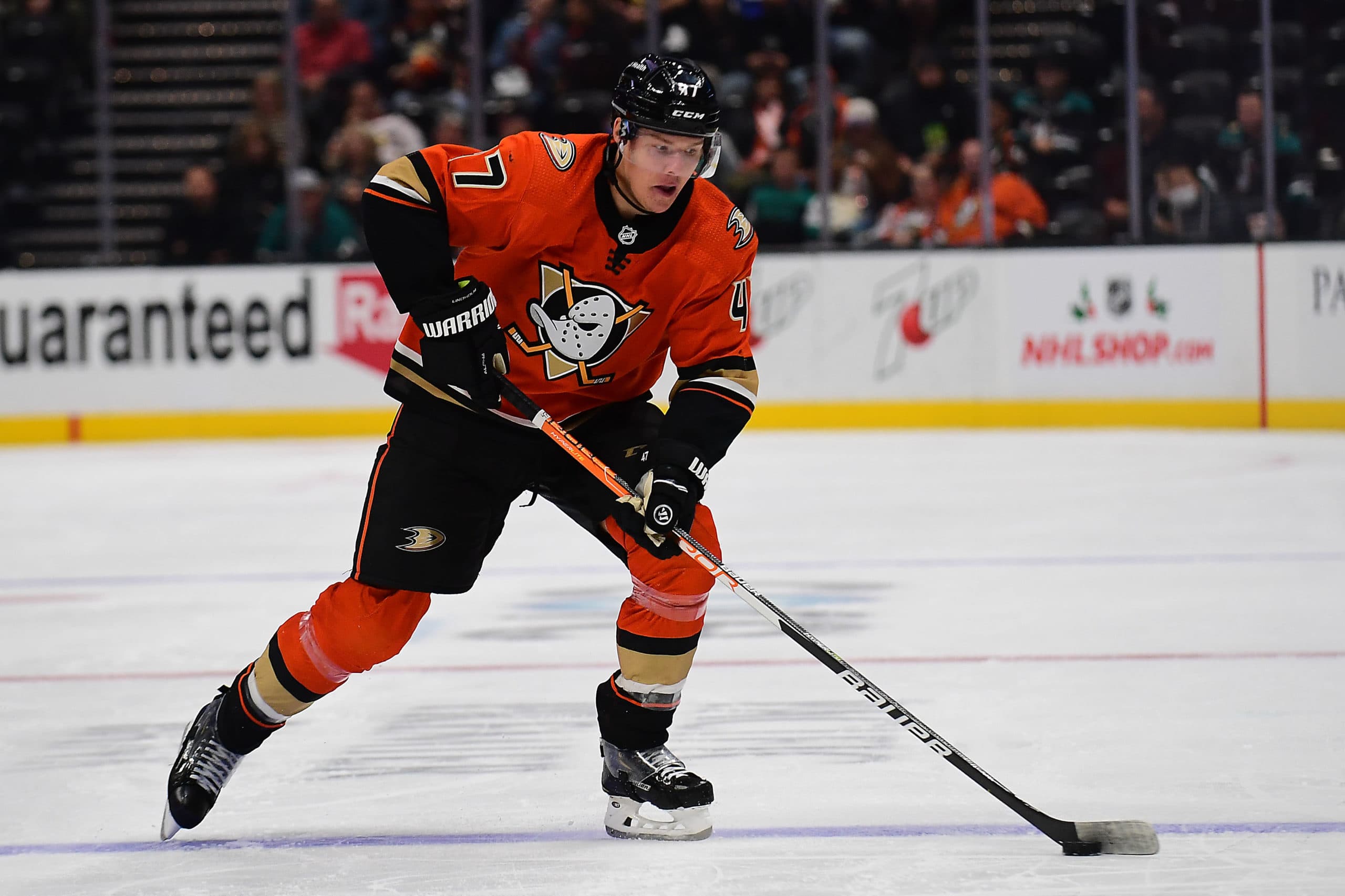 Photo credit:Gary A. Vasquez-USA TODAY Sports
We're fewer than five days away from the trade deadline, and tonight is probably the last written
32 Thoughts from Elliotte Friedman
before all hell breaks loose. Thankfully Elliotte doesn't disappoint and gives us a number of Leafs' thoughts to further reflect on.
4. Toronto GM Kyle Dubas continues to indicate he does not want to trade his top prospects for a rental. And, he does not want to move the team's first-round draft choice for the third time in four years. We'll see how the Chiarot deal adjusts the market. I believe Lindholm is the Maple Leafs' top target, although they've also taken long looks at Giordano, Philadelphia's Justin Braun, Dallas's John Klingberg and San Jose's Jacob Middleton. Travis Dermott and Justin Holl have been on the market for months, and I wouldn't be surprised if Dermott is given a fresh start, regardless of what else happens in the next few days.
So there are a lot of takeaways in this thought. It's nice to have the reassurances that Kyle Dubas isn't ready to sacrifice the future for the present if he doesn't have to. The catch to that way of thinking is that probably erases Hampus Lindholm from the list of possibilities. At least in theory.
That theory is immediately thrown out by Lindholm being listed as a top target for the Leafs. Of the players listed, Lindholm is having the worst statistical season of the group, and maybe that will drive his price down more than I'd initially think. The Leafs might also be willing to shell out a little more for him if they think they could re-sign him.
Josh Manson seemed to fair acquisition, but the price on Ben Chiarot certainly throws the market out of whack unless teams look at that deal as an outlier the same way Nick Foligno didn't set the market last year.
The price for players like Middleton and Braun is probably a lot more reasonable than Klingberg, Lindholm, or Giordano, but the impact isn't going to be nearly the same. In fact, if the plan is to move out Holl, Braun and Middleton might potentially be a downgrade.
As for Dermott, the idea of giving him a fresh start makes a lot of sense for him and the Leafs. In that instance you have to look at the Frank Vatrano trade the Panthers completed today, where they received a fourth round pick for a solid player in order to shed his salary. Dermott's salary is lower, but so is his performance, Dermott is only going to bring in the Leafs a late pick, but having the extra $1.5M cap space seems like it's still worth it.
5. Completely insane Toronto prediction: Zdeno Chara. The Maple Leafs like veterans with great attitudes. …
There would be a lot of mixed emotions from Leafs fans on this one, and by the numbers, Chara doesn't really improve the Leafs. He'd actually be their worst defenseman by quite a large margin. There are better ways of bringing in toughness, leadership, and all the other things that Chara is known for. If the point is to just have some pissed off Bruins and Senators fans, then I guess Chara can hang out in the press box during the postseason.
6. …They've talked to Vancouver about Tyler Motte. As per Irfaan Gaffar, Tampa Bay's been on Motte, too.
I can understand Elliotte's large point about Spezza and Simmonds not necessarily being everyday players, especially in the playoffs, and bringing in someone like Motte is bringing in one of the better 4th liners in the league, but at the same time, how much of a priority is the 4th line, really? When they've got Kyle Clifford as another gritty, heart and soul type player, and they have the option of signing Curtis Douglas to fill the role of being big and tough as well, there might not need to be a bidding war for a guy who will be playing eight minutes a night.
…Prospects Nick Abruzzese and Matthew Knies are possibilities after their NCAA seasons are over.
This just seems like a bad idea to me. Abruzzese may sign, but expecting an immediate jump is wishful thinking. As for Knies, he's a freshman this year and the Leafs shouldn't be rushing him to pro hockey. Of course, that's not entirely the Leafs situation and if Knies wants to go pro, the Leafs would have no choice but to sign him, and he'd probably be Marlies bound as well.
7. …They also have a potential option Edmonton didn't — Marc-Andre Fleury. If the Maple Leafs go down that road, it'll come down to whether or not Fleury thinks he can win there…

8. Dubas has one piece of information the rest of us don't: true intel on Jack Campbell's health. A rib injury is not a small thing. If you've suffered one, you can barely sit in an office chair, never mind try the splits on a Nikita Kucherov breakaway. Word is everyone's operating under the belief Campbell will make a healthy return.
So after the Kallgren talk at the beginning of Thought #7, Elliotte goes into whether Marc-Andre Fleury makes sense for the Leafs. I'd say that a goaltender who is struggling with high danger chances this season is not the guy who is going to come in and figure things out in Toronto.
The notion that Jack Campbell can rediscover his game when fully healthy is the best case scenario for the Leafs even if it involves a lot of wishful thinking. The reality is that almost all of the goaltending options involve a reasonable assumption with a lot of wishful thinking attached. Campbell could figure his stuff out, so could Petr Mrazek, and maybe Kallgren really can keep his nice start going too. Perhaps the best way to approach things is with what has been working for the Leafs so far and that's outscoring their goaltending problem.
The biggest thing heading into the deadline is we're probably best taking Kyle Dubas at his word. He's said that defense is the priority, and that's what he's going to address. He's repeatedly shown faith that his goaltenders with figure it out, and at least in Campbell's starter capacity, that faith still seems to be there. Not much has been made of the forwards, and as much as that might be the fun area for Toronto to address, it's only going to come if the blue line gets what they need first.