Rumours: Dylan Strome is available and could be a fit for the Leafs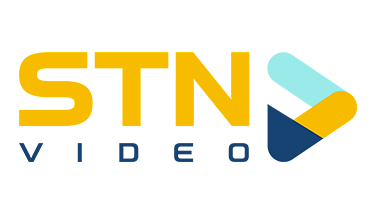 The Chicago Blackhawks are looking to move forward Dylan Strome. The No. 3 overall pick in the 2015 draft by Arizona, Strome had only nine goals and 14 points in 40 games last season. He would be eligible for the expansion draft.
This should be interesting to Leafs fans for a few reasons, so indulge me as I take you on this journey you really don't want to go on.
First, @Dylan Strome represents an opportunity for the Leafs to improve their center depth at an affordable rate. A $3M cap hit on the last year of his contract makes him cheaper than Alex Kerfoot by $500k (I triple checked the math on that.) Strome is also more of a natural center than Kerfoot so there's that, and has more offence to his game allowing him to slide up into the top six during injuries or upgrade the second powerplay unit.
Secondly, he shouldn't cost a lot. Strome is now on his second down year after what looked like a strong performance following his trade to Chicago where he had 51 points in his first 58 games for the Hawks. Potentially he gets back to that (yay!) but potentially he is what he is, and that should still make him a usable third line center for at least the next year. I fully appreciate how wrong I look saying a player with 17 points in 40 games is better than Alex Kerfoot who had 23 in 56 games, but that .01 ppg improvement is a babystep, and there is certainly some potential in the slightly younger Strome.
| | | | | | | | | | | | | | | |
| --- | --- | --- | --- | --- | --- | --- | --- | --- | --- | --- | --- | --- | --- | --- |
| Season | Team | GP | TOI/GP | G/60 | P/60 | CF/60 | CA/60 | CF% | GF/60 | GA/60 | GF% | xGF/60 | xGA/60 | xG% |
| 20182019 | ARI | 20 | 10.72 | 0.00 | 0.56 | 64.38 | 55.98 | 53.49 | 0.84 | 2.52 | 25.00 | 2.60 | 2.30 | 53.11 |
| 20182019 | CHI | 58 | 13.25 | 0.94 | 2.73 | 55.68 | 64.90 | 46.18 | 4.22 | 3.83 | 52.43 | 2.28 | 3.01 | 43.08 |
| 20192020 | CHI | 58 | 12.60 | 0.66 | 2.30 | 56.91 | 59.70 | 48.80 | 2.96 | 2.22 | 57.14 | 2.35 | 2.64 | 47.14 |
| 20202021 | CHI | 40 | 11.96 | 0.63 | 1.25 | 53.28 | 62.31 | 46.10 | 2.01 | 3.39 | 37.21 | 2.43 | 2.56 | 48.69 |
Size. Dylan Strome has it, but he's never used it. Kerfoot might be more of the bruiser. If you like reach though, Strome's 6'3 frame would have more of that. The world needs more Pierre Engvalls, right?  I can actually feel myself talking myself out of Strome as I write this, so let's get to the abstract reason for talking about Strome at all.
Strome is a friend of Mitch Marner. If there is ever going to be any hope of finding a situation where Marner improves someone with talent that could use his playmaking and gives him someone that he'd likely feel as comfortable playing with as Matthews, I'd argue that Strome could be the guy. Or at least it might be worth seeing if he could be the guy. Strome's best years came when the Hawks gifted him a sheltered role, and a talented winger to play with, the Leafs could potentially recreate some of that.
Plus, don't you all want to see more Toronto area kids come home?
What would he cost?
I never like to blindly guess at the needs of an organization I never pay attention to, but I'd imagine that Strome's status as a 3rd overall pick still means he'll cost more than he probably should, at least while he's still under the age of 25. A quick glance at the Blackhawks lineup shows a team that doesn't have a lot going for it and even less cap space to work with than the Leafs. It could be as simple as a change of scenery for both Kerfoot and Strome, or it could be Chicago wanting to improve and including Strome as the salary part of a move to bring in Rielly. Much more likely is they want to lose his money and pick up some futures and Toronto might not be sitting on enough enticing pieces that they'd be willing to part with in that regard.
The Blackhawks brought in Strome, and other players like Borgstrom and Alex Nylander because they want to see if they can get the most of other organization's top prospects they've moved on from. Depending on what the Leafs brass currently thinks of the underutilized Timothy Liljegren, he too could be a possible player of interest, assuming that any of this was ever close to happening.
From the numbers above, the main thing around Strome is that he'd need to be brought in a buy low scenario, not a pay for potential one. To use his brother as a comparison, you're not going to trade an in his prime Eberle for him, but trading an underwhelming Ryan Spooner type asset makes sense. Maybe the real trade value for Strome is somewhere around the @Travis Dermott or @Ilya Mikheyev level of return. Dermott seems like a potential fit with the Hawks blueline that could see him as potential upgrade, or placeholder until their prospects are ready, and Mikheyev, well, he's very fast.
In the grand scheme of things, Strome is name brand player who is essentially coasting on his prospect reputation at this point. There's probably no good reason for Strome to warrant even this much speculation on my part other than this is a weekly post we do and until there's something more concrete on the Leafs we have to work with the names that are out there. My conclusion on Strome is that he's a fun swing for the fences option, but doesn't have the numbers that fit with anything Dubas would want to see.
Strome is going to make a GM look very smart or very stupid this summer and that's why he's worth keeping an eye on.