Rumours: Galchenyuk a Leaf, Granlund a target, and a possible goaltending upgrade
Nothing kills a weekly rumours column like having a trade the night before. Not a whole lot to speculate on when the Leafs have actually done some adding. The Leafs were in the market for a top six winger, and depending on how loose your definition is of top six winger, that's what they acquired in Alex Galchenyuk. Though that's leaning heavily into the pre 2019-20 part of Alex's resume. In a much more accurate sense the Leafs acquired someone who if he finds his game, he could be a top six winger, maybe even a center, although that has never gone well for Galchenyuk. In reality the Leafs acquired the modern day Richard Panik, which isn't a bad thing, but it likely wasn't the move the Leafs are truly exploring.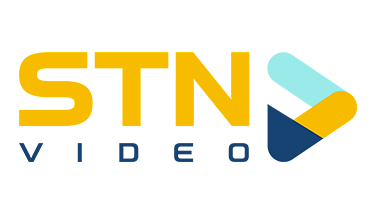 Mikael Granlund and others
Friedman didn't elaborate but the consensus around the league suggests Nashville Predators winger Mikael Granlund fits the description. He could become available if the Predators continue to struggle. The winger signed a one-year, $3.75 million contract with the Predators. Mirtle indicated the Leafs had an interest in him during the offseason but lacked the cap space to sign him.

Other possible rentals who fit the description include the Buffalo Sabres' Eric Staal and Los Angeles Kings' Alex Iafallo. Mirtle doubts the Leafs have the assets or cap space to land Sabres winger Taylor Hall.
So those are certainly some bigger names than Galchenyuk, and a bit more in line with what would push the Leafs over the top.
Mikael Granlund is the featured player in this discussion, and arguably the most practical option of the names listed, although Leafs fans seem to be at the point where Alex Iafallo seems like the foregone conclusion.
Mikael Granlund being a player the Leafs have previously pursued certainly moves him to the front of the list too. He's had a good start to the 2021 season, and was a steady performer last year as well.
His contract is below the level he performs at, so there's value in bringing him in, and as a recently reformed center to winger, who's contract lines up with Alexander Kerfoot's salary, you'd have to wonder if a deal centered around those two players starts to make sense, if the goal is to add and not just upgrade, the Leafs would need to find some cap space to make this work in order to keep Kerfoot and bring in Granlund.
Granlund's defensively responsibility mixed with his offensive ability make him a good fit for Tavares' wing, but also could make him a valued third liner. Not many forwards have kept the puck moving forward more than Granlund has over the past couple of years, and that definitely fits with the style of play the Leafs want to continue with.
He might not be the most exciting of names, but he is certainly a player to keep an eye on, as long as the Leafs don't need to completely mortgage the future to bring him in as a rental.
Those other names…
A lot has already been said of Iafallo, a player who would give the Leafs some physicality at a low price tag, and keeps up the tradition of the annual Leafs and Kings trade. I'm not sure if this is just Leafs twitter manifesting this trade into existence, but Iafallo is certainly a player that needs to be considered. The physical nature of his play is a plus, but his talent is more questionable than someone like Granlund's.
Eric Staal would fit in with the old dog nature of the Leafs bottom six. Staal, Thornton, Simmonds, and Spezza looks like a Hockey Canada's greatest hits album, and that is not necessarily a bad thing. On the other hand, Eric Staal seems to hate Toronto and Toronto fans have certainly grown to hate Eric Staal. While I don't doubt they could make that relationship work, I'd just as soon not, and like Corey Perry, maybe we should just try and get through the final days of his career without bringing him in and forcing us to into a mixed emotion situation.
I really like Taylor Hall, but like what Mirtle said above, I don't like what Taylor Hall would cost. Paying a premium for Taylor Hall now and giving up futures to Buffalo, a team likely to be in the Leafs division again next season, seems like a very bad idea. If the Leafs are going to give up players, picks or prospects maybe it's best to send them to places where Toronto will rarely be burned by their success, like Nashville or Los Angeles.
John Gibson available?
Over the past couple of years it's become increasingly difficult to ignore the inconsistencies that have been creeping into Freddie Andersen's game. While he has shown the ability to be his old self on a lot of nights, there is no shortage of film of questionable goals being scored on him, and Monday night's performance against Ottawa is something that can't fully be ignored. While it is cliched for the Leafs to go to California to find their next goaltender (see: Toskala, Bernier, Andersen, Campbell, Dell,…) John Gibson might be one of the best goaltenders in the league to have his name thrown into the rumour mill. Seven years of a goaltender at $6.4M might be a bit scary, and the Ducks certainly won't be giving Gibson away for free so there are a lot of pieces that would need to be figured out, but it seems like a potential tire kicking situation at the very least.
For now, we can enjoy our shiny new Alex Galchenyuk. The Leafs have Joe Thornton back, and Sheldon Keefe is no longer pluralizing week(s) when talking about when Jack Campbell will be coming back. That's all positive change. We'll see how the Leafs dust themselves off from Monday night and use that as our measuring stick for how much change is needed in the Leafs roster.