Rumours: Hall and Palmieri updates, and is the annual Kings trade coming?
Two years ago the Leafs added @Jake Muzzin, and that worked out really well.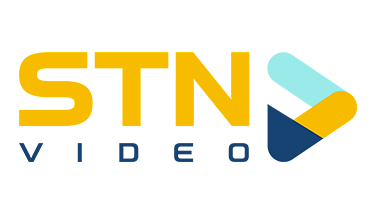 One year ago the Leafs added @Jack Campbell (and @Kyle Clifford) and that worked out really well.
One name that hasn't been mentioned is Kings right winger Adrian Kempe. According to an industry source who requested anonymity, the 24-year-old Kempe has been heavily scouted by the Leafs. At six-foot-two and 200 pounds, he would come with a $2-million (U.S.) salary-cap hit this year and next before restricted free agency.
So @Adrian Kempe is a very interesting name. He's a player with a $2M cap hit, like what has been mentioned above, he's got another year of his deal, and he'll be a restricted free agent. All of that is incredibly good. You throw in the fact that at times in his career Adrian Kempe has shown himself to be defensively capable, and that he has the size that some view as lacking from the Leafs roster, it's easy to see why many of us are excited about the former Team Sweden linemate of @William Nylander.
5v5:
All Situations:
The interesting thing about Kempe is that he has excelled on the power play. You know, that thing the Leafs have only had one goal on in their last 30+ attempts. While Kempe's ability to get it done at 5v5 might be a bit concerning, there is also the fact that he will be getting some linemates that can help him break out of that funk as well. Ideally Kempe helps the Leafs power play and the Leafs help Kempe 5v5, but when talking in ideals I feel like I'm setting us on a path to disappointment.
The reality is Kempe is a bit of a risk. At 5v5, Kempe's player valuations put him in a class with Jake Virtanen, Kyle Clifford, and Josh Archibald. A group that doesn't exactly inspire teams to give up a top prospect, like the Kings will demand in exchange for Kempe. When you look at how Kempe does in all situations, his comparable players are significantly better, as his valuation is similar to Marcus Foligno, Kevin Hayes, and ahead of Taylor Hall, Claude Giroux, and Josh Anderson.
As for what the price of Kempe will be, well, the fact that he's 24 years old, established, and has a very manageable $2M/yr cap hit through next season mean it won't be coming cheap. When there was talk of the Leafs dealing a top prospect, here's the type of player that those deals make sense for, not renting Kyle Palmieri for a couple of months. If the Leafs don't move one of their top prospects, they'd at the very least be moving their 1st and a very good secondary prospect in order to make this work. Whether they are prepared to do that for Kempe I guess we'll learn in the coming days.
Who's sitting out?
It appears we are inching our way towards a conclusion on the Taylor Hall front. Hall has been a favourite target of many Leafs fans, but seems like he would come at a price the organization isn't prepared to pay. While Hall definitely makes the Leafs forward group more offensively intimidating, the Leafs would either need to make a decision to move on from Alex Kerfoot, or go through a second team to retain additional salary.
When it comes to other big game hunters in the trade market, it seems like the Leafs will be competing with the Islanders and Avs for for top offensive talent.
So Palmieri is in the same boat as Taylor Hall, although still working out the Devils. The Islanders and Bruins seem to be the top teams in on Palmieri, and the Leafs are often considered an after thought because of Kyle's no trade clauses and his desire not to quarantine to join a Canadian team.
Finally, Scott Laughton and Mikael Granlund…
The Leafs update comes at the 25 minute mark, and goes in to how the Leafs have recently been making moves to be more difficult to play against, and that a player like Scott Laughton fits the bill of that type of acquisition. There is also some discussion around Mikael Granlund and he might still be the target, as it's hard to imagine the Predators will mismanage an asset just to walk into a difficult first round round matchup.
Laughton, Sam Bennett, and Jake Virtanen are all physical options available, but Laughton seems to be the best combination of offence, physicality, and ability to play center. In short, he's the good version of the three and is priced the best. The belief is that he won't cost a whole lot to bring in and the Leafs should absolutely be exploring what they can do here.
Six more days to go. Hang in there baby, we'll be over trade rumours and talking post quarantine line combinations soon enough.