Rumours: The Athletic talking Gaudreau to the Leafs, Nick Foligno won't go away, and bad deals involving top prospects
So an optimal day for Leafs trades has come and gone. Monday was sadly uneventful, but doesn't necessarily mean that we are in for a completely quiet week. The Leafs could be willing to take an extra missed game to due to quarantine requirements if it means that teams aren't pressuring them into an overpayment, and there's always the possibility of trades within Canada as well, as we'll soon discuss. There is also the fact that after the game Saturday night the Leafs will once again find themselves with a bit of a break and that could yield the trade we can feel coming.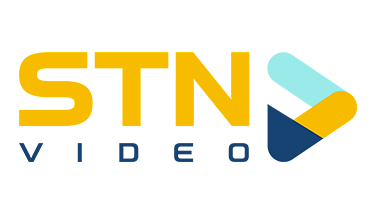 Burnside wants to see Gaudreau on the Leafs
So calling this a rumour is a little much, this is more a columnist at The Athletic pushing out something he knows will get discussed. Such is the nature of Scott Burnside's "
6 Trades I'd like to see
" article.
The logic behind the suggestion seems to be obvious from a Leafs perspective, Gaudreau is a great player and with a year left on his contract, he improves Toronto for next season as well, something I'm sure Kyle Dubas would love if he's going to pay a premium. Of course the catch on the Toronto side, is the salary cap, as it will be for absolutely every trade rumour out there.
On the Calgary side, Burnside is making a case for futures. The Flames would obviously have to take back Kerfoot in this scenario, but the real return would take the form of a 1st and Timothy Liljegren. Considering that Kerfoot is decent and not just cinder block of cap space, this isn't a horrible haul, but a case can probably be made for the Flames getting more elsewhere.
Personally, I think floating Morgan Rielly as the return, and the two teams swapping players with one year left that could use a new team might be a better starting point, but especially if the Leafs need some salary retained, they'd have to add to get Gaudreau.
Damien Cox continuing to push the Nick Foligno trash rumour
Last week Wario (Steve Simmons) suggested that the Leafs are in on Nick Foligno, and this week Waluigi (Damien Cox) is following suit with a rumour that makes little to no sense.
The rumour seems to be based solely on watching the play-in series over the summer with the Blue Jackets, and then actively avoiding all things Blue Jackets after that.
The idea that the Leafs are seeking out a $5.5M winger, who is no longer scoring, will be an expiring free agent, and they are projecting to cost as much as Nick Robertson to get it done is a sign that these two writers have been completely disconnected from the organization, and are now pulling nonsense out of their asses hats to see what can sell the most newspaper subscriptions and get them that new bike in time for summer.
Bringing in Nick Foligno is like bringing in Wayne Simmonds at three times the price, which seems like a pretty hard sell when the Leafs could probably go and ask the Canucks for Tyler Motte and get a better player, for less of a return, and not require any cap gymnastics. Or for that matter getting Max Jones from Anaheim or Lawson Crouse from Arizona seem like better toughness fits without breaking the bank.
Actively ignoring Cox and Simmons has been best practice for well over a decade, but here I am after all that time still taking their bait on this nonsense. I feel dirty.
Back to The Athletic daydreams
Now this seems a bit more practical, since the Ducks are much more in selling mode, and the contract is a fit for the Leafs without a significant salary retention, but the asking price of Rodion Amirov seems like it should be a nonstarter.
While I can appreciate that eventually you need to go from prospect accumulation to win now mode, the flat cap should be a deterrent for dealing entry level contract players that could soon slot into your top six forward or top four defensive groups. And when you consider that someone like Kerfoot will be gone in order to bring in Rackell, does the Rackell over Kerfoot upgrade represent enough of an improvement that warrants losing a skilled winger?
The Ducks are an intriguing team for the Leafs to hook up with. Rickard Rackell, Max Jones, and John Gibson are all options worth exploring, but any price that includes Amirov or Robertson is probably a little too steep as they are far too important to the future of the Leafs. Dialing it back to prospects a step below, and throwing 2021 draft picks at every team should be the name of the game.