Rumours: The Leafs seem to believe in their group too much
The offseason started off with the news that not many wanted to hear and that was the four big contract forwards weren't going anywhere. Or at least that want the organization was pushing, but whether you are in the trade Marner camp or the trade Nylander, (or for that matter if you want Matthews or Tavares traded, there are enough Leafs fans that there are factions wanting everyone traded) Kyle Dubas started off the offseason by staying he would continue to pack the lineup full of value sized tubes of ground beef rather than address the lack of talent outside the main four forwards and top three defensemen. That was probably strike one for a lot of people.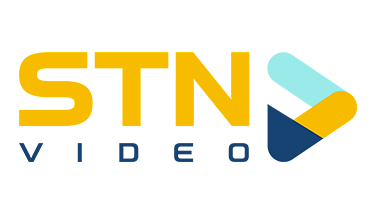 After that there seemed to be a belief that the Leafs would want to move away from their older depth, and that youthful energy with upside was a better approach than draining the last hockey out of early 21st Century All-Stars. The re-signings of @Jason Spezza and @Wayne Simmonds certainly called that into question, although Simmonds accepted a pay cut that will likely accompany a reduced role, and I don't think anyone was possibly going to complain about Jason Spezza, but now between the big four and these two re-signings, that's half the forward group fully committed to, not to mention Kerfoot, Engvall, and Mikheyev also being under contract. You're now looking at three spots of the forward group that need to be filled. Let's call this strike two.
Pierre LeBrun reports there's a chance Frederik Andersen could remain with the Toronto Maple Leafs. His agent, Claude Lemieux, said he was asked by the club if his client was interested in potentially signing and staying put. Lemieux said yes but LeBrun points out getting a deal done could be difficult within the Leafs' limited cap space.
I don't think that Leafs fans are so jaded that anyone wants to see Andersen's career come to an end after the way the last season went, but I also don't think there are too many Leafs fans that want to roll the dice on another year of Andersen, even at reduced cost. His entire time under Sheldon Keefe has been questionable, and if this is an injury situation that has been ongoing for last 18 months, does anyone truly believe it will be sorted out by the start of the 2021-22 season? Probably not. There is a time for taking a risk and a time for playing it safe, and Andersen is too risky for the Leafs. If Campbell had more than a 20 game breakout season and a strong relief season in LA to point to, I'd say roll the dice on bringing back Freddie, but the reality is the Leafs can't be 100% certain what they have in Campbell yet, even if signs are promising that he's a starter now.
The Leafs have expressed an interest in re-signing defenceman Zach Bogosian, and though the assumption has been that goalie Frederik Andersen's days in Toronto are done, there reportedly has been mutual interest between the sides in getting a new contract signed. Considering Jack Campbell will need a new deal after next season, and taking into account he will be getting a raise over his $1.65-million cap hit, keeping Andersen would have to come cheaply.

As for the Leafs' other free agents, a healthy Nick Foligno would be at the top of our re-sign list, if it made sense financially. Joe Thornton, Riley Nash, Alex Galchenyuk and Ben Hutton, not so much.
So it appears that @Zach Bogosian and @Nick Foligno are potential re-signees as well. I guess we can make a case that Foligno is still a new factor to the Leafs as we've barely seen what he can do for the team, but this is very much running the same blueline, potentially running the same goaltending, and the forward group seems to be a commitment to downgrading from Hyman to Foligno, and plugging the last two spots, although you can't rule out that @Nick Robertson could take one of those spots as well.
Using the GM mode on
PuckPedia
, I assumed that @Frederik Andersen's contract would be halfed, and he would sign for $2.5M, or at least that is the highest that Dubas would go (I like to assume higher so I'm not disappointed.) Similarly I assumed the high end of what the Leafs would do for bringing Foligno back would be $3M. Bogosian I assumed is gonna be a $1M guy the rest of his way through the NHL, and there would be no change in his contract. With re-signing the three of them and adding Robertson to the lineup, that gives Toronto $4.3M to spend on making changes with only one forward position open and none of the reserve roster spots filled. Hell, maybe they can talk @Zach Hyman into a team friendly deal and get the entire band back together.
Of course, like all things there is still the unknown of the expansion draft. If Kerfoot is gone in the draft that opens up a lot more money, but another important position to fill. If the Leafs lose someone like @Travis Dermott, well, we're in the exact spot I outlined above, but no matter what happens it seems that all signs point to a very similar, nearly identical, but not quite as good version of the Leafs being what we'll see next season and that's where the problem lies.
The double edged sword of having all your money invested in seven or eight players is that you eventually have to trade one of them in order bring about real change in the roster. Someone like Marner, Rielly, or (sigh) Nylander have to move if the Leafs wish to address some of the areas they are lacking in. Otherwise it's just recasting extras.
Keeping the core together is a fine thing to do if you're the Tampa Bay Lightning, but I think we need to stop treating the Leafs as if they are anywhere close to that level. Matthews can certainly hold his own with Kucherov, Tavares and Stamkos are similar enough, but we have to accept that Marner is a downgrade from Point, and Nylander being a great fourth option doesn't make up for him not being equal to the combined impact of Palat, Johnson, Gourde, Coleman, and Cirielli. And that's just looking at their forwards, when we compare bluelines and goaltending it is no contest and there is no case for being locked in with a good group, but still a group that isn't good enough.
While comparing any team to the Lightning might be unfair, they are more or less the blueprint for having a roster that you move mountains to keep together. The Leafs are in an especially difficult position because of the extremely high amount of money committed to three players. One of them you'd never want to move. Another has a no movement clause and the captain, so good luck there. That leaves Marner, and while trading Marner isn't the only option the Leafs have, it seems like the one that frees the Leafs up to address the roster in meaningful way.
That said, the Leafs do seem to believe in this group and all signs are pointing to them getting one more chance to win it together for the second year in a row.