Rumours Update: Leafs had trade with Chicago for Fleury and Hagel that fell through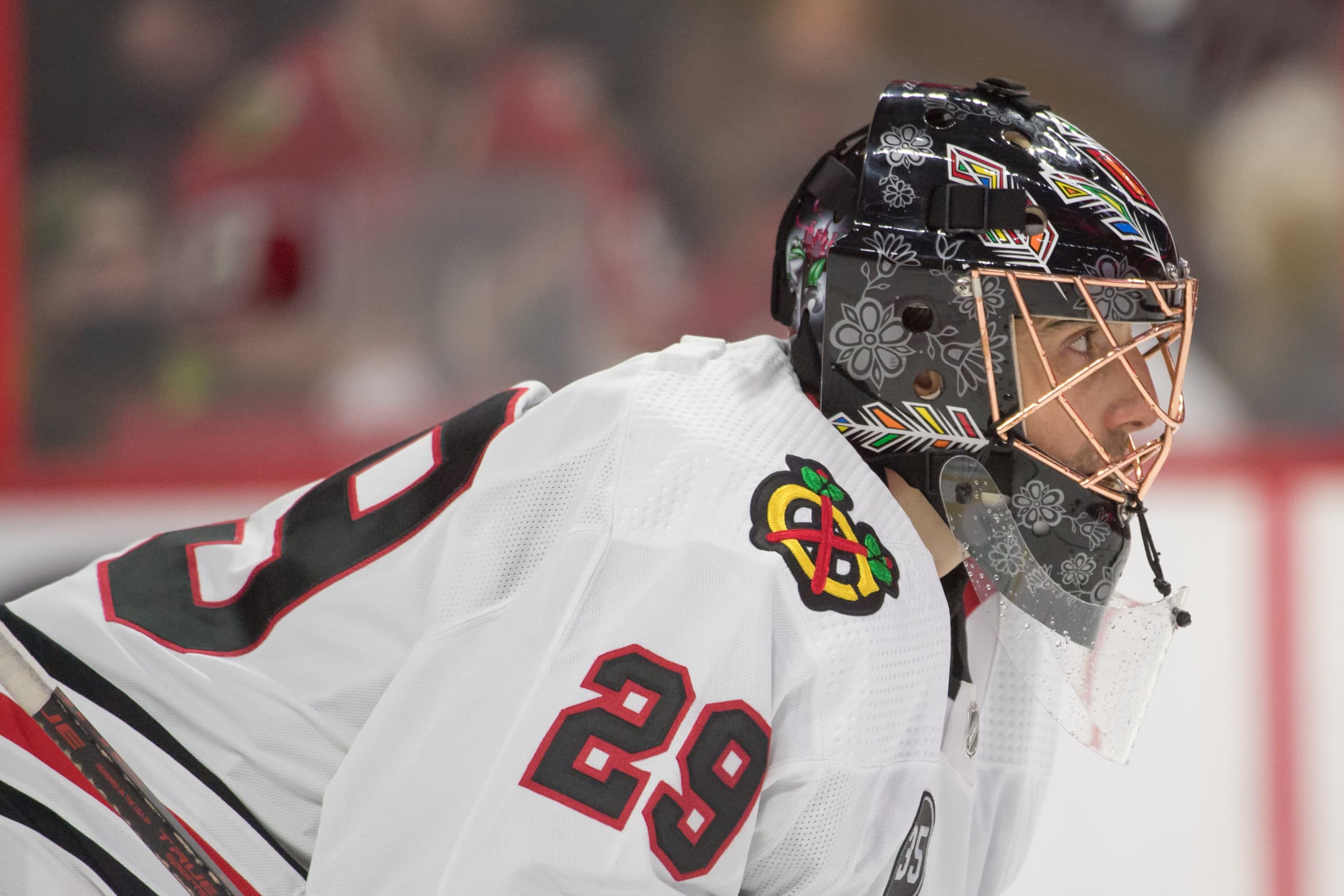 Photo credit:Marc DesRosiers-USA TODAY Sports
We're less than 48 hours away from the NHL trade deadline and things have gotten very spicy more recently.
The Maple Leafs are reportedly looking for a goalie, defenceman, and a forward, which would help bolster their team. And according to TSN's Darren Dreger, Kyle Dubas had a trade with Chicago lined up, but it fell through.
The Tampa Bay Lightning were the team that struck a deal with Chicago for Brandon Hagel. Tampa sent two first-round picks along with two young forwards to the Blackhawks.
It seems smart for Dubas and the Maple Leafs to do this since Matthew Knies rose to become one of the top prospects in their system. Dreger said Toronto was going to give up multiple first-round picks in exchange, which would've been a bad decision.
In the end, the trade just didn't work out and both teams went their separate ways.
After reading this tweet, it looks like the Maple Leafs will not be looking for a goaltender anymore. Erik Källgren's two wins and .963 save percentage has allowed for some breathing room in Toronto and they could roll with him until Jack Campbell returns from injury.
If that's the case and Toronto believes in their goaltending that much, maybe Dubas ships out Petr Mrazek for some extra cap space before Monday's deadline. That's speculation, but when teams see promise in their young goaltenders, especially Källgren and his good numbers, anything is possible.
So, that would leave Mark Giordano, Jacob Middleton, and John Klingberg (unlikely) on the trade board. There has been a lot of traction in the coming days on Giordano joining his hometown team.
There would likely need to be a broker team to retain some cap space, but if Giordano wants to come home, I'm sure Dubas would be happy to make that happen.
He'd add a ton of leadership to the Maple Leafs, while also possibly being reunited with T.J. Brodie from their Calgary days.
At this point, it's unclear if Toronto is going to make a deal today or not, since there's already been a few today. But stay tuned as these next 48 hours will likely be Dubas' busiest since becoming the Maple Leafs' GM.
More from TheLeafsNation.com