Samsonov out sick, Murray skates and Holl back in the lineup: Leafs Practice Notes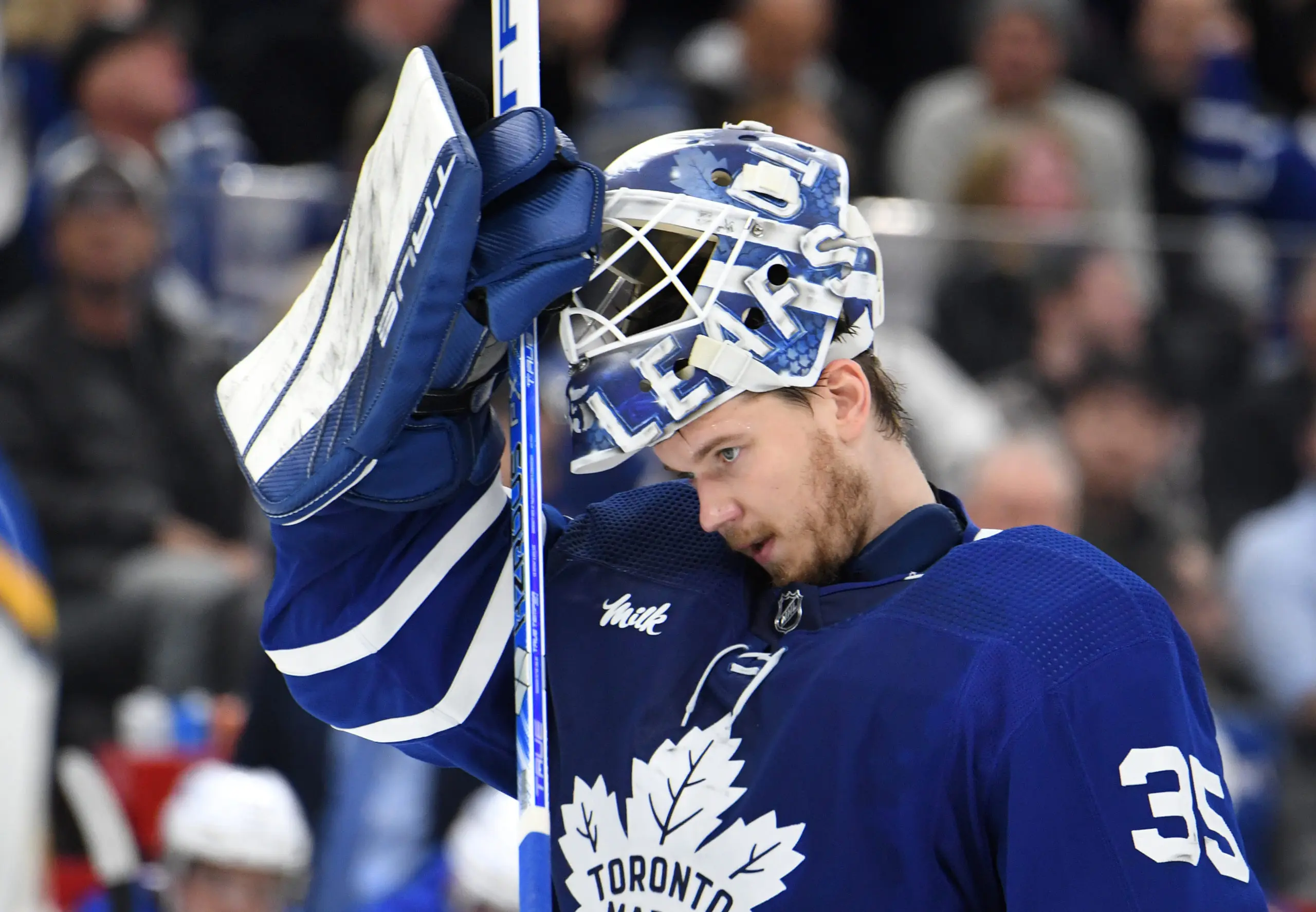 Photo credit:Dan Hamilton-USA TODAY Sports
The Leafs are about to kick off a set of back-to-back games this weekend. Tomorrow night against Montreal and then on to Chicago to face the Blackhawks. Not the most intimidating of back-to-backs, but the Leafs certainly can't underestimate their unintimidating opponents any longer. The dog fight for 2nd in the Atlantic with the Lightning only emphasizes that. There were a few things of note from the Leafs practice today, here's the rundown:
Matt Murray getting some special attention before practice. It's great to see him on the ice and in full gear, but he didn't stick around for the main practice and expecting him to be ready anytime soon is a bit of a stretch. Until we hear otherwise we'll assume that Woll and Samsonov will be splitting the weekend work.
The Leafs went with just one goaltender at practice today and that was Joseph Woll. If I had to guess this is a prelude to Woll getting the start on Saturday, but as you'll see in the tweet below nothing has been etched in stone:
Yeah, maybe don't take the chance and have Kallgren ready to go if needed as well. Woll on the Saturday night stage against Montreal might be fun too and a good opportunity to see what he can do with a more rested team in front of him.
Conor Timmins' reward for a strong night is getting the next game off. I guess we should know that's coming and when push comes to shove he is still the guy on the outside looking in with this group, but it would be nice to see him get another go. I don't doubt we'll see him against Chicago on Sunday so Keefe can get some fresh legs into the lineup. I don't know that anything Holl has done warrants an extended absence from the lineup and the same is true of the rest of the Leafs blueline, so Timmins will have to come in when he can.
Other than Sandin with Holl the lineup looks to be more of the same from what worked against Chicago. It's great to see Liljegren getting the best opportunities the Leafs can put in front of him but I have to admit to wanting Sandin/Holl to be sheltered a bit more. Not that Sandin looked bad against Chicago, but I do expect Montreal to push them a bit harder than a bad team playing bad on Wednesday night.