Sandin and Engvall arrive, some fresh lines, cuts loom: Leafs Camp Report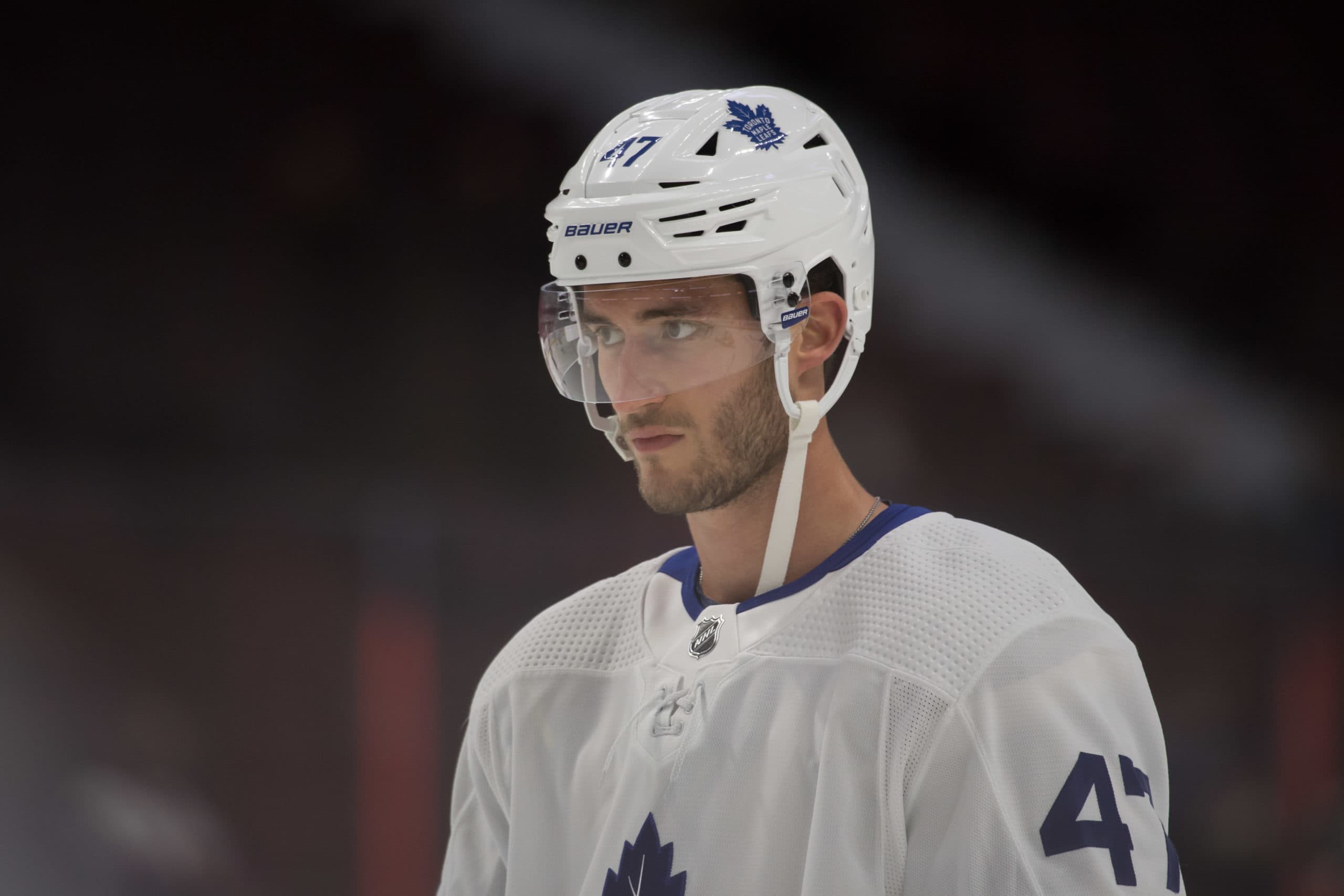 Photo credit:Marc DesRosiers-USA TODAY Sports
In what has been a rare occurrence for the Leafs, today they were adding players to camp rather than subtracting them.
The returns of Sandin and Engvall are huge steps forward for the Leafs, and while Engvall still has work to do with putting pressure on his wonky ankle, and Sandin is likely going to receive a crash course in right side defense, having the two players involved in the camp is a sigh of relief for Leafs fans.
Sandin apparently spent his recent time off picking foraging for mushrooms in what was likely a ploy to show the Leafs that he couldn't afford groceries.
I kid. Sandin had no trouble finding food this summer:
Of course it's not the Leafs preseason if someone of importance doesn't go missing and today that person was Calle Jarnkrok
Hopefully he drinks some orange juice and chugs a bottle of Imodium and will be back soon.
The Lines
We'll start with group two because it seems like Group 2 isn't long for this camp
Engvall – Kampf – Anderson
McMann – SDA – Steeves
Clifford – Shaw – Simmonds
Abruzzese – Douglas – Ellis
Slaggert, Blandisi
Kokkonen – Hollowell
Rifai – Villeneuve
Pietroniro – Hoefenmayer
Hellickson – Miller
Kallgren
Ferguson
via Mark Masters
The main takeaway here is Engvall getting in reps with Kampf, which obviously makes a lot of sense. Putting Joey Anderson with them is likely part of the Leafs giving every chance to $750k players a chance to make the opening night roster because they definitely need the cost efficiency in the line up.
Steeves, Abruzzese, and Simmonds will likely be the forwards to watch in the final days of competition as the bottom part of the roster gets sorted out, but in reality Steeves and Abruzzese not requiring waivers means their fate is likely sealed, no matter how strong Steeves has looked.
These lines make a lot of sense when you figure Gogolev was probably the first guy to pick up his phone when the Leafs were calling around about Jarnkrok being sick.
The rest of the top three lines look like very usable NHL lines (presumably Holmberg is filling in for Jarnkrok and Gogolev got Holmberg's spot.)
The defensive pairings and goaltending tandem are pretty much how the season is going to open, and there's not much more to it than that.
For tomorrow's game Kampf, Jarnkrok, Engvall, Sandin, and Muzzin will sit, so presumably we see Giordano with Holl, and the Kral-Mete pairing remain intact. Gogolev gets dropped in favour of Abruzzese and Steeves taking reps on the fourth line.
Presumably since most other teams are cutting their rosters down below 30 players, and the Leafs are icing a very close to NHL ready lineup on Monday night, we can assume that either later tonight or early tomorrow will be when we see a significant amount of cuts in advance of the opening of the Marlies training camp.
We might even see the Leafs put some of their players on waivers, something we are yet to see from them so far this camp.
Tomorrow's game will be at 7pm against the Habs (again) and can be seen on TSN 4.