Scott's Thoughts: When should we be worried about the Leafs?
I touched on this last week as well
, but the Leafs are starting to concern me a little bit. It's weird to say considering the team is 7-2-1, first in their division, and tied for first in the NHL. They've seen a bit of an improvement in their defense, and their big forwards have shown up and scored.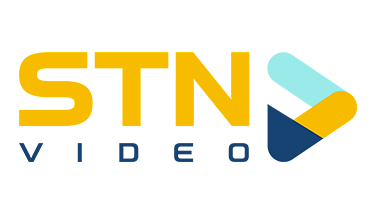 But, there's more than meets the eye to this team's performance so far. While they've been driving possession, with 52.61% of the shot attempts at even strength (which ranks 6th in the league), the same can not be said for creating scoring chances, as their 48.78% 5v5 xGF% ranks 19th in the league. While their luck at even strength has been relatively normal, as their 7.69% shooting percentage is 17th and their 92.1% save percentage is 14th, where they've seen a lot of bounces go their way is their power play.
On the power play, the team is scoring on 43.3% of their opportunities, which is definitely not going to keep up (the highest power play percentage of all-time was the 1977-78 Montreal Canadiens, who scored at a 31.9% rate). Now, part of that comes from the fact that they generate a league leading 12.92 xGF/60 on the power play, which is absurd and allows their shooting percentage on the power play to be not nearly as bad as it should be (only 19.32%), but it's still not something that's going to be scoring at that rate, and will definitely not be bailing out their even strength scoring as the season goes on.
Now, there are a couple positives amongst all of this. The Matthews line has been very good at generating scoring chances, as well as the Jake Muzzin and Justin Holl pairing. Also, Tavares and Nylander have also been pretty good at driving scoring chances on any line that doesn't have Ilya Mikheyev in it (which unfortunately is the line currently used due to injury).
| | |
| --- | --- |
| Line | 5v5 xGF% |
| Hyman-Tavares-Nylander | 88.89% |
| Matthews-Tavares-Nylander | 72.73% |
| Nylander-Tavares-Marner | 64.52% |
| Simmonds-Tavares-Nylander | 50% |
| Vesey-Tavares-Nylander | 49.63% |
| Mikheyev-Tavares-Nylander | 33.22% |
But, only one other player currently drives scoring chances on this team, and that's Travis Dermott, who's been scratched a couple times because we need to keep Mikko Lehtonen from bolting back to the KHL despite mediocre play thus far, and keep Zach Bogosian in the lineup for some reason. Not that Bogosian has been bad, he's actually surprised me a decent amount, but I wouldn't say he's played well enough to stay in the lineup every night, especially at the expense of Dermott.
Everybody else on the team has not been doing well at generating scoring chances. Nobody on the bottom six has, regardless of who is in the lineup, and the bottom pair doesn't when Dermott isn't in the lineup. But, even worse, and probably the biggest problem so far, is that the two players getting the most ice time, Morgan Rielly and TJ Brodie are also really bad at it, as they have 44.08% and 44.88% xGF% at 5v5 to start the season. Leaguewide, they are the 23rd worst pair at driving scoring chances. Part of that could be playing in tough minutes, but Rielly has always struggled with it, and we still don't know entirely how well Brodie can handle these kind of minutes away from Mark Giordano.
Of course, there are a few things that should be noted. The team didn't have a preseason, and since the start of the season, has never had more than one day off, nowhere near enough time to work on systems and strategies that I'm sure Sheldon Keefe would like to implement. Also, they might be exhausted from said 10 games in 18 days, which is a lot after most of them have only played 5 games in the previous 10 months. Thankfully, they have the next few days off to both get some rest, but also get some practices in and maybe get things down. Considering how the Leafs played last season when Keefe took over, I'd like to think this isn't how he wants the team to play.
But, this team is too skilled to be playing like this, especially in a really weak division where they should be dominating possession and scoring chances night after night, and if that doesn't improve soon, changes should probably be made. They might be able to play mediocre hockey in this division, but even if they do this and get out of the second round, they're going to be steamrolled by whatever team they get from the other divisions. Maybe that means finally giving Dermott a shot in the top four, and maybe sheltering Rielly, or getting a middle six forward to improve the depth. Who knows, but something needs to change fast, or the Leafs unsustainable start is going to catch up to them quickly.