Sean Burke says this Golden Knights team reminded him a lot of the 2021 Montreal Canadiens: Leafs Morning Take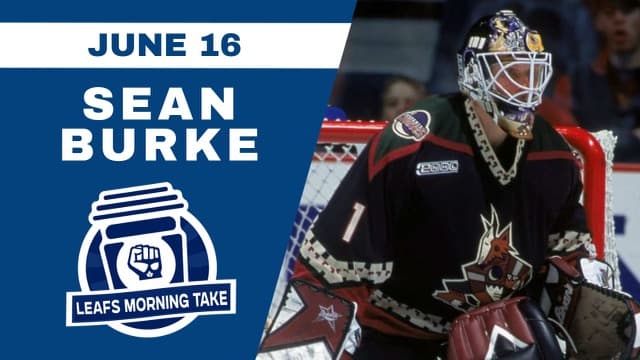 Indisputably, the most incredible thing about Vegas' run to the Stanley Cup was the fact that they did it with their third string netminder primarily at the helm.
So, who deserves the brunt of the credit?
In short, a lot of people —perhaps no one more than Sean Burke, the Golden Knights' Director of Goaltending. Considering what he had to work with this season, especially in the playoffs, he did a pretty amazing job.
Firstly, we kicked off the show by trying to predict what Brad Treliving and company are going to do this offseason. Obviously, there's a lot of questions, but at the end of the day, it will be fascinating to see what route they elect to go. Personally, I think everything's on the table. Meantime, the NHL's first buyout window of the offseason is officially open and will run through June 30 at 5 p.m. ET. Will we see any activity from the Maple Leafs? Matt Murray could make sense, but it's highly unlikely that's the route the Leafs elect to go. We'll see what happens.
As mentioned, Sean Burke, who also did great things working with Carey Price during Montreal's 2021 Stanley Cup run, stopped by today's show. In addition to thoroughly dissecting the ongoing celebration in Sin City, we talked about Adin Hill, Jonathan Quick, Bruce Cassidy as well as the upcoming parade on Saturday night.
For the
Betano Wrap Up
, I'm feeling the over 8.5 between Toronto and Texas tonight. Additionally, Matt likes Shohei Ohtani to go deep tonight versus Kansas City.
I'll be back in the mix on Monday at 11 AM ET. Carter Hutton will be my guest co-host. By the way, Jay Rosehill will be back in the mix on Tuesday.
Don't forget to subscribe, like, and leave us a review wherever you're checking us out.