Season No. 2 of Leafs Morning Take set to launch on October 2nd: Leafs Morning Take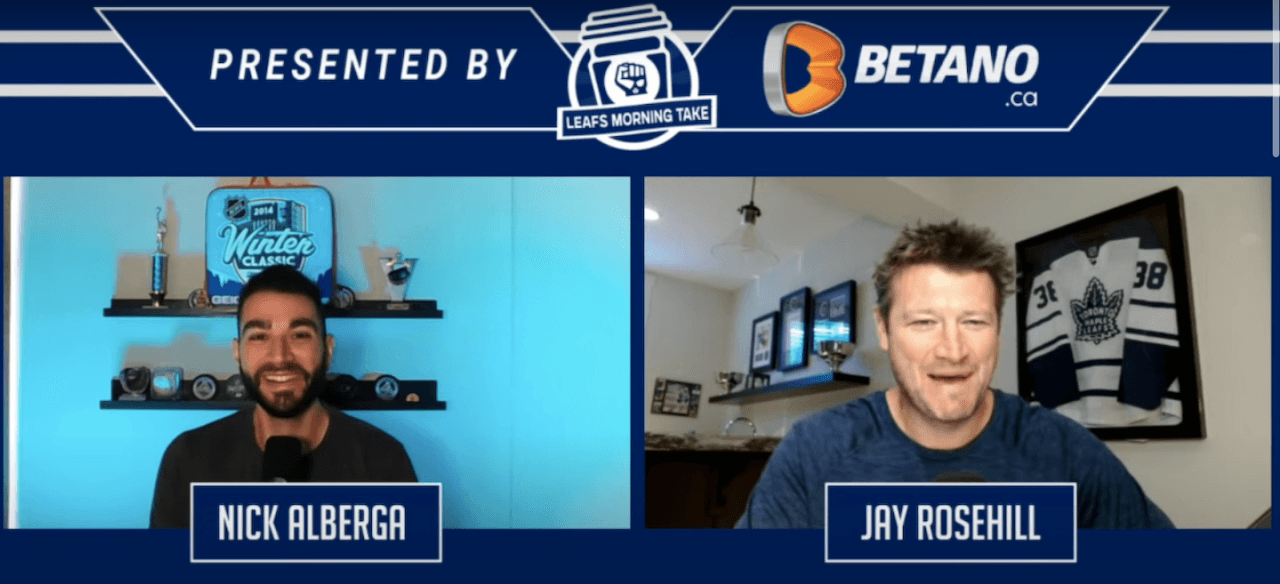 If you enjoyed the first go around, just wait until you see what we have in store for the 2023-24 campaign.
We're back.
Well, almost.
It's official: Season No. 2 of
Leafs Morning Take
with yours truly, Nick Alberga, and former Leaf Jay Rosehill will debut on Monday, October 2
nd
LIVE on
The Leafs Nation YouTube page
as well as on demand wherever you get your podcasts.
Once again, the daily digital show, dedicated to wall-to-wall coverage of the Toronto Maple Leafs, will air every Monday to Friday LIVE in its familiar 11 a.m. Eastern Time (ET) time slot all the way through until Canada Day.
But there's more.
Your wish is our command.
Just like Auston Matthews, we're going to be around longer. Seriously, we're going to have more screen time than Boone Jenner's camera roll had this summer. That's right, the show's increasing in length from 30 to 45 minutes this season —otherwise known as my average shift length in beer league hockey.
On behalf of Rosey and I, we just wanted to thank everyone for the support thus far. That said, we're pumped to up the ante for our sophomore season. Furthermore, if you're unfamiliar with the show, firstly, what rock have you been living under? Jokes aside, from Day One, our goal has been to tackle the hot-button topics surrounding the Maple Leafs, all while doing so in a somewhat provocative and entertaining manner. Needless to say, if you're a fan of spicy hot takes, bitter honesty, and unapologetic humour, you've come to the right place.
Speaking of which, in short order, Leafs Morning Take has become a destination for the who's who of the hockey world. Spearheaded by the incomparable Frank Seravalli, Daily Faceoff's Hockey Insider and President of Hockey Content, we've been fortunate enough to have a bevy of heavy hitters drop by the show. Wayne Gretzky, Matthew Knies, Joseph Woll, Luke Schenn, Bruce Boudreau, and Travis Green are a few others, but yeah, you get the point.
There's more to come, but for now, that's all you get.